NBC Fires Donald Trump After Immigrant-Bashing Campaign Comments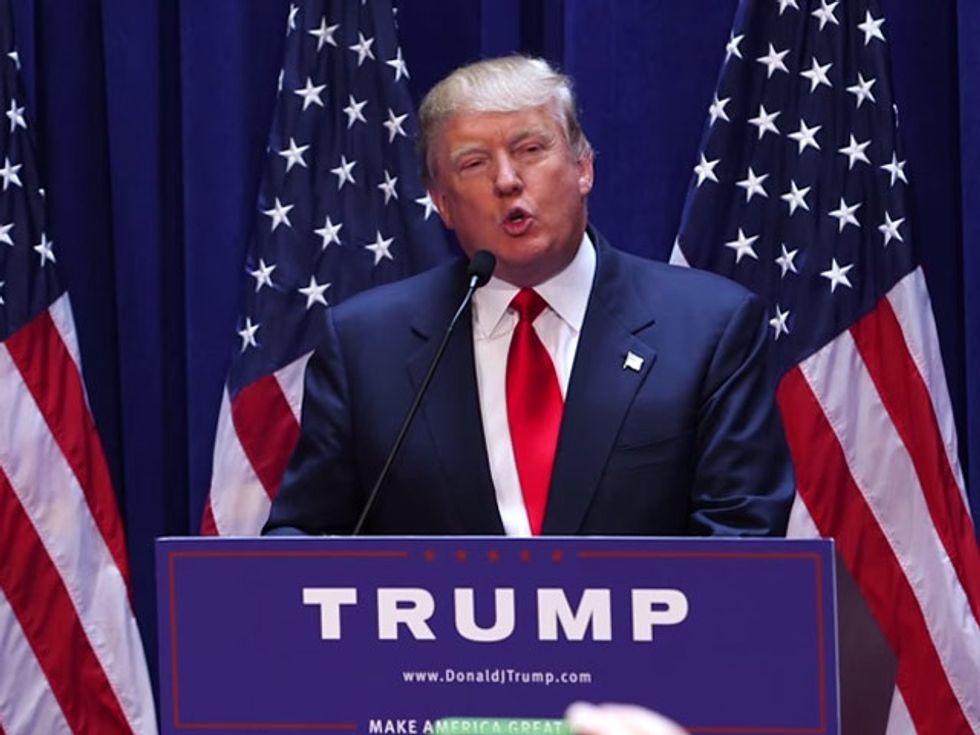 Give credit to Donald Trump: He's now managed one of the biggest TV flameouts in a long time.
NBC announced Monday that it is severing its ties with the outlandish businessman and Republican presidential candidate, in the wake of his comments about immigrants being rapists and other sorts of criminals.
"At NBC, respect and dignity for all people are cornerstones of our values," NBC announced in a statement. "Due to the recent derogatory statements by Donald Trump regarding immigrants, NBCUniversal is ending its business relationship with Mr. Trump."
NBC will no longer carry the Miss USA and Miss Universe pageants, which are owned and run by Trump. In addition, NBC made clear that The Donald will not be returning to The Apprentice, which he launched with NBC — though the spinoff Celebrity Apprentice will itself be continuing without him. Trump had left the latter show in order to run for president — and now he won't be coming back.
Trump's comments, especially about Mexican immigrants, had led to a fierce backlash that resulted in the Spanish-language channel Univision deciding to drop the Miss Universe pageant. In response, Trump has said he plans to sue Univision "for a tremendous amount of money."
At his campaign announcement about two weeks ago, a barely coherent Trump told his supporters:
The U.S. has become a dumping ground for everybody else's problems. Thank you. It's true, and these are the best and the finest. When Mexico sends its people, they're not sending their best. They're not sending you. They're not sending you. They're sending people that have lots of problems, and they're bringing those problems with us. They're bringing drugs. They're bringing crime. They're rapists. And some, I assume, are good people.
Photo: Donald Trump via YouTube