Neo-Nazi Organizer Wins $5 In Defamation Lawsuit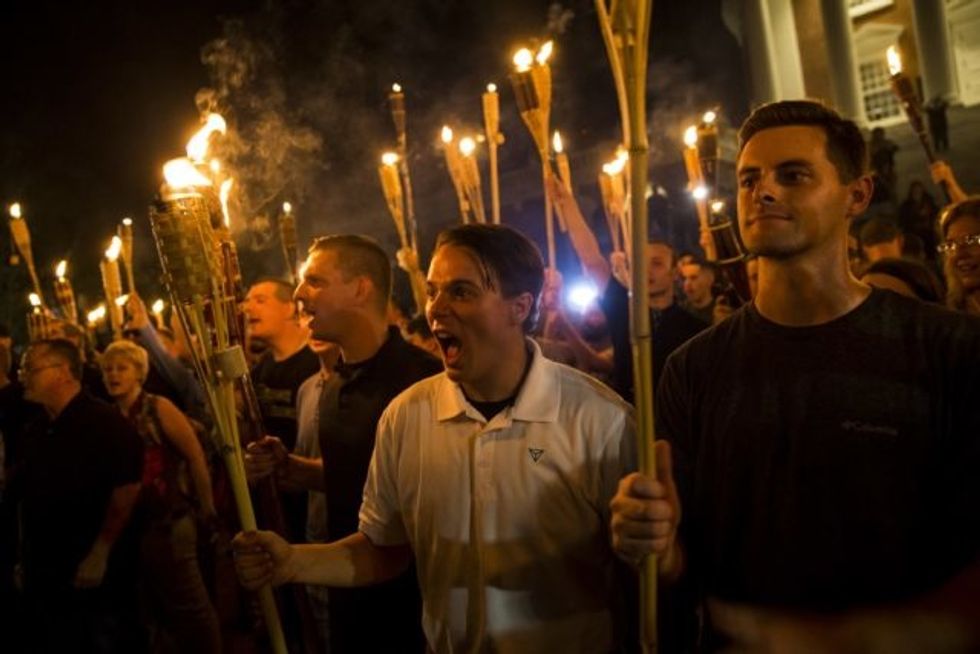 Reprinted with permission from AlterNet.
A judge in Charlottesville on Friday awarded avowed white nationalist Jason Kessler $5 after determining an activist violated Virginia's anti-dueling statute by yelling curse words at him, the Richmond Times-Dispatch reports.
Kessler sued Donna Gasapo, a Richmond-based activist affiliated with Black Lives Matter, for $500 after she yelled, "f*ck you … f*ck you, assh*le … crybaby Kessler" at him on March 16. Kessler said he encountered Gasapo while he was "reporting" on the trial of DeAndre Harris, a black man brutally beaten during the Charlottesville rally who was later acquitted on charges of assaulting a white supremacist.
"Someone in our community was murdered," Gasapo said. "White supremacists stormed into our city. It doesn't sit well with me."
Gasapo never denied Kessler's allegation, but her lawyer, Pam Starsia, argued her statements were protected by the First Amendment. Starsia also refuted Kessler's claim he suffered damages as a result of Gasapo's language, and said that, as a public figure, "there were higher standards for proving malice in someone's words," the Richmond Times-Dispatch reports.
Judge Robert H. Downer Jr. agreed that Kessler is a public figure, but ruled Gasapo's language did violate the statute. Still, he only awarded the white nationalist $5 of his $500 lawsuit because the judge did not believe Kessler was damaged by her words.
Starsia said she's "comforted" by the judge's determination that Kessler is a public figure, but added she and Gasapo are discussing their options and an appeal is possible.
"I think we should all be very concerned about what this ruling means in terms of opening up other frivolous harassment suits against members of our community who are expressing their opinions and their very real feelings of frustration, which we believe are protected by the First Amendment," Starsia said.
Elizabeth Preza is the Managing Editor of AlterNet. Follow her on Twitter @lizacisms.