New York Times' Bret Stephens Backed Iraq War -- And Has No Regrets
@LucianKTruscott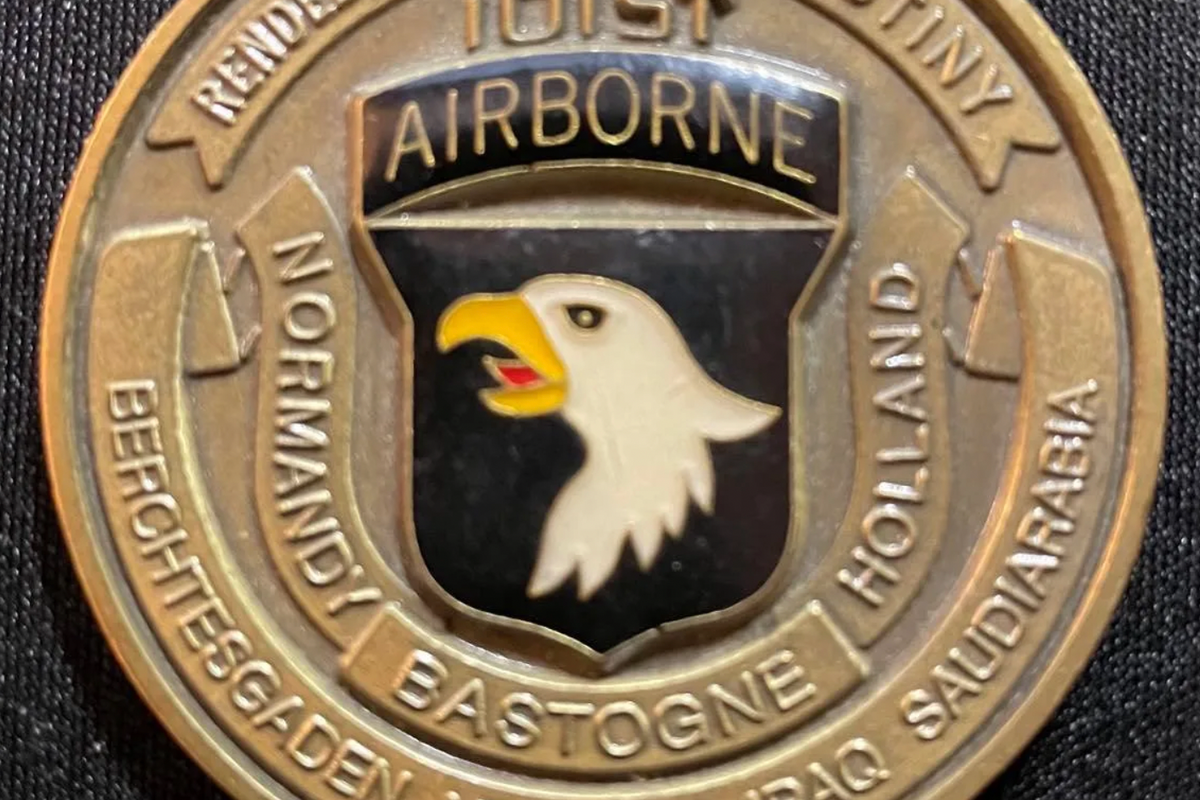 To support my writing about the military, war and other important topics, please consider buying a subscription.
As I slogged my way through the turgid prose of Bret Stephens' New York Times column entitled "20 Years On, I Don't Regret Supporting the Iraq War," I waited for the mention of just one death caused by our invasion of Iraq. Whose death didn't matter to me – an American soldier, an Iraqi insurgent, an innocent civilian, an Iraqi child. I should have been able to predict from the column title that my wait would be in vain. Not one reference to anyone wounded, severely or not. No mention of American soldiers scarred for life by PTSD, or emotionally scarred Iraqi civilians, either. American soldiers rotated through Iraq on one-year tours. Iraqis have been there the whole time, through the American invasion, the insurgency, the sectarian warfare amongst Iraqis, and the rise and fall of ISIS, whose brutal war against practically everyone left Mosul in ruins before their reign of terror was through.
According to the authoritative Watson Institute of International and Public Affairs at Brown University, which has studied the tragic results of the Iraq war since its inception in 2003, "between 280,771 and 315,190 Iraqi civilians were killed by direct violence since the U.S. invasion. The violent deaths of Iraqi civilians have occurred through aerial bombing, shelling, gunshots, suicide attacks, and fires started by bombing. Many civilians have also been injured."
I don't know how the Watson Institute came up with those figures, but they are astounding. No matter how the deaths occurred, were reported, or accounted for, hundreds of thousands of Iraqi human beings and more than 4,500 American soldiers died because we invaded Iraq 20 years ago. Washington Post columnist Max Boot, who was an enthusiastic supporter of the war even before we invaded, wrote a 4,500-word article in Foreign Affairs a couple of weeks ago on the occasion of the war's 20th anniversary. He didn't mention the number of deaths caused by the war, either, but did acknowledge that the war had "a high price in both blood and treasure," apparently assuming that in the absence of dead bodies, the "blood" must have fallen from the sky. But at least his article was called "What the Neocons Got Wrong" and amounted to a wordy mea culpa of sorts.
I'm not going to bore you with the fallacious reasoning and geo-political excuse-making in Stephens' column…well, just this one. Stephens lets the Bush administration off the hook for its grossly incorrect and cherry-picked intelligence about Saddam Hussein's weapons of mass destruction by telling us that at least the Bush Administration "sincerely believed" it. Wow. That's going to make a lot of people feel much better about themselves after all these years, among them Paul Wolfowitz and Douglas Feith, who ran the Iraq Study Group in the Pentagon that got everything about Iraq massively wrong, from Saddam's nonexistent connections to the 9/11 terrorists, to the pile of lies Colin Powell told during his big speech at the U.N. before the invasion.
The whole time I was wading through Stephens' pile of steaming horseshit, I was thinking about a soldier who was in the company I was attached to as a journalist in Mosul back in 2003. I met him when I was living in Nashville in 2008 through my then-wife, who worked with him at Gibson Guitars. She had figured out that he had been in the company I spent a week with in Iraq, and from talking with him at work, she came to believe he was going to commit suicide. Believing he needed an intervention, she asked him if he would talk to me.
He came to visit the house one afternoon, and we sat in my study and talked for several hours. He was clearly suffering from PTSD from serving in Iraq from 2003 to 2004. He had been carrying terrible guilt ever since the early days of the invasion when he was in a vehicle that shot up a house from which their convoy was taking fire. He had manned the .50 caliber machine gun on the Humvee and fired at the building with other soldiers in his squad shooting their M-16's. When the firing stopped and they inspected the house, he found the body of a unarmed little boy who had been hiding in one of the rooms upstairs. He was convinced that he had killed the child. He told me he could see the bloody, torn-up body of the boy every night when he went to bed, in his dreams, when he woke up in the morning, and all day at work. He couldn't concentrate. He was in danger of losing his job. His memories were ruining his marriage.
This young man from Tennessee was just 19 when he served in the 101st Airborne Division in Iraq. Now he was 24 or 25, and he couldn't see an end to his nightmares, his daymares, any of it. And yes, he had thought of committing suicide. He just couldn't see a way out.
I knew in 2008 that suicide among veterans of Iraq and Afghanistan was a real problem. It has stayed that way. The Veterans Administration estimated in 2022 that as many as 17 veterans of the Iraq and Afghanistan wars commit suicide every day.
There were more than 100 soldiers in his company in Mosul in 2003. I had not run into him while I was with his company in the former Iraqi Social Security office building they had seized and were using as a base camp. But I remembered the soldiers' faces and their bravado that camouflaged the abject fear that at any moment, their building could come under fire from insurgents – it had happened a dozen times before I got there – or they could be killed by an improvised explosive device (IED) while they were walking on a patrol through the narrow streets of the old city where their base was located. All wars are terrible, and that war, because of the uncertainty and terror of the soldiers' lives, was terrible in its own way.
We talked about some of the experiences he had during his time over there, and I told a story about meeting with the commander of the brigade his company was a part of. I told the brigade commander about the lousy food his company was receiving, including rotten fruit and one particular meal that had given half the company dysentery. The colonel had promised to see to it that the situation with the food was corrected. "I always wondered why the food got better right after Thanksgiving," the young veteran said. "It was you!"
We laughed. I don't remember what else I said to him that day. I'm sure I told him suicide wasn't an answer, that kind of thing. I'm sure I told him how unfair his suicide would be to his wife. They had been married just over a year. What would she do when he was gone? He was nodding, saying, "Yeah, I know, sir. I know," and looking down at his shoes. Then suddenly he looked up and told me that I was the first person he had talked to about his experiences in Iraq, especially about the killing of the boy early in the war. He said it was good to talk to somebody who had been there and understood. I told him I didn't really understand; I was a reporter; I didn't carry an M-16; I wasn't involved in the fighting. "But you were a soldier once," he said.
Then he got up and told me he wanted to get something from his car. When he returned, he was carrying a little olive drab canvas sack. He took out a Purple Heart he had gotten for being wounded, his Iraq war service medal, a 101st shoulder patch, and a challenge coin that proved he had served in the 101st. He laid them on my desk and told me he wanted me to have them. I demurred, but he insisted I take them. I ended up telling him I would accept them only if he promised me he would call me anytime he felt really depressed and was thinking about suicide. He said, okay, and I walked him out to his car, and he was gone.
Shortly after that, the economy fell apart, there were layoffs at Gibson, and both he and my wife lost their jobs. Several months later, I got an email from him. He had enrolled in junior college, and things were looking up. Sometime in 2010 or 2011, I got another email that he had graduated. I lost track of him after that, but I've often thought of him.
All you have to do is read Bret Stephens' column in today's New York Times to know that he has not spent even a moment thinking of the young men and women in the U.S. military, who gave their lives or were irrevocably damaged by that war. The war was a tragedy. It's another sort of tragedy that there are so many still in positions of influence or political leadership who are just as cold and calculating as Stephens and who still defend the war, even while veterans like the guy from Tennessee are left to live with the consequences.
Lucian K. Truscott IV, a graduate of West Point, has had a 50-year career as a journalist, novelist, and screenwriter. He has covered Watergate, the Stonewall riots, and wars in Lebanon, Iraq, and Afghanistan. He is also the author of five bestselling novels. You can subscribe to his daily columns at luciantruscott.substack.com and follow him on Twitter @LucianKTruscott and on Facebook at Lucian K. Truscott IV.
Please consider subscribing to Lucian Truscott Newsletter, from which this is reprinted with permission.
From Your Site Articles
Related Articles Around the Web