New Border Chief Morgan Made Racist Remarks About Migrant Children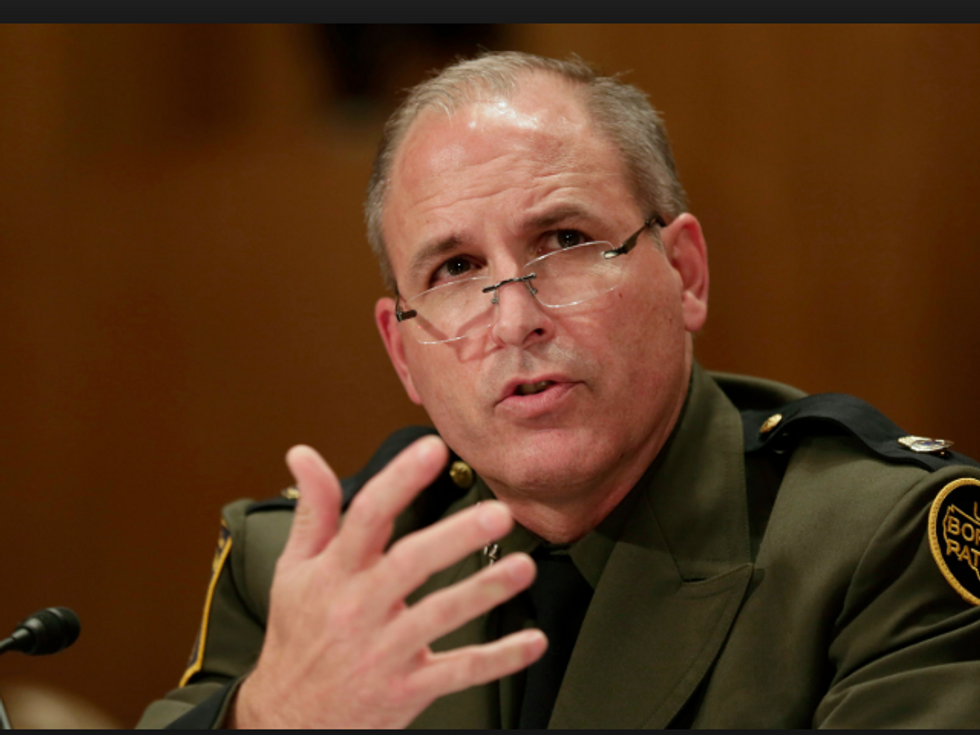 Reprinted with permission from Alternet.
Mark Morgan, who has been serving as the acting head of U.S. Immigration and Customs Enforcement, will now be taking over as acting commissioner of Customs and Border Patrol, according to multiple news reports.
Morgan is a close ally of Trump, and he'll replace John Sanders, who resigned for unclear reasons this week. But CBP has come under intense scrutiny as first-hand accounts published in recent days revealed that the agency was keeping migrant children in abominable conditions, often lacking in basic necessities like adult supervision, toothbrushes, and bathing facilities.
Don't count on Morgan to make it a priority to rectify these horrifying failures, however. Like the president, he's a fierce immigration hardliner who expresses little empathy for the plight of immigrants.
As Politico reporter Natasha Bertrand pointed out Wednesday on the news of Morgan's appointment, he has previously made disturbing comments about migrant kids in U.S. custody.
"I've been to detention facilities where I've walked up to these individuals that are so-called minors, 17 or under," he said on a Fox News segment in January with host Tucker Carlson. "I've looked at them and I've looked at their eyes, Tucker — and I've said that is a soon-to-be MS-13 gang member. It's unequivocal."
Of course, anyone 17 under is a minor, so Morgan's reference to "so-called" minors is dripping with blatant animus. He is clearly trying to convince listeners that they shouldn't have any empathy or compassion for the children held by the United States government, a terrifying attitude for someone who serves as an official with authority over their lives. In fact, his claim that he can look into the eyes of migrant children and know — unequivocally, he said — that they are going to be a member of the gang MS-13 can't be called anything short of unapologetic racism.