WATCH: Forceful New Clinton Ad Hits Trump On His Repugnant Comments About Women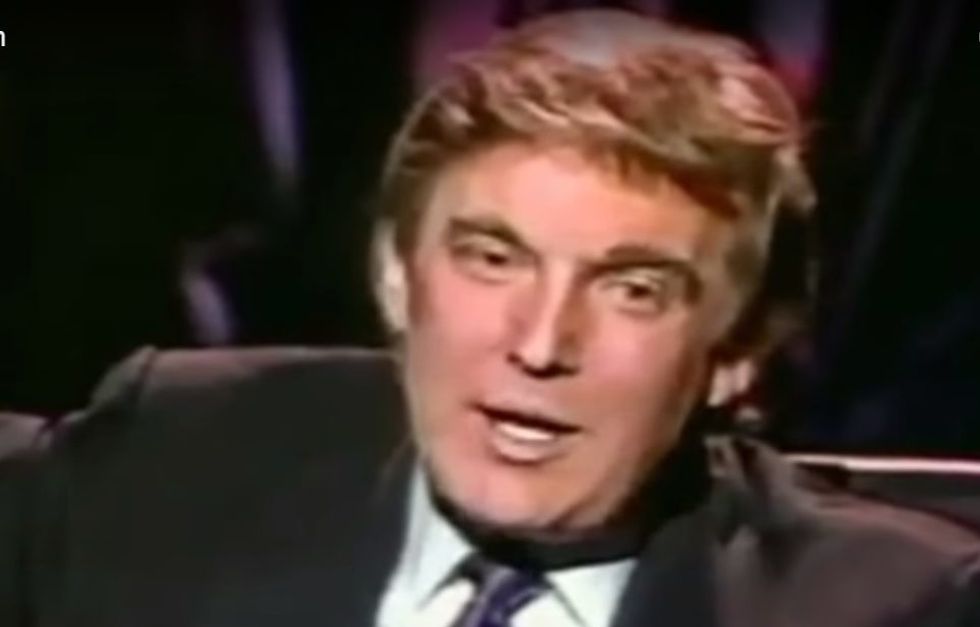 Hillary Clinton's campaign released a new ad this week, forcefully emphasizing the vile and repugnant comments Donald Trump has made about women over the years.
The ad shows scenes of young women looking in mirrors and at cell phone screens of themselves, as several of Trump's prior statements on women are played in the background.
Within the ad, viewers hear Trump calling women "ugly" and describing them with words such as "fat slob" and "pig."
The last clip viewers see of Trump in the ad is the most telling regarding his treatment of women. In 1993, Trump was on Howard Stern's radio show and was asked by the host, "so you treat women with respect?"
"No, I can't say that either," Trump replies with a smirk.
The spot ends with a serious question to viewers: "Is this the president we want for our daughters?"
Watch the full ad, called "Mirrors" below:

Photo and video via Hillary Clinton/YouTube