New Colorado Gun Control Laws Upheld By Federal Judge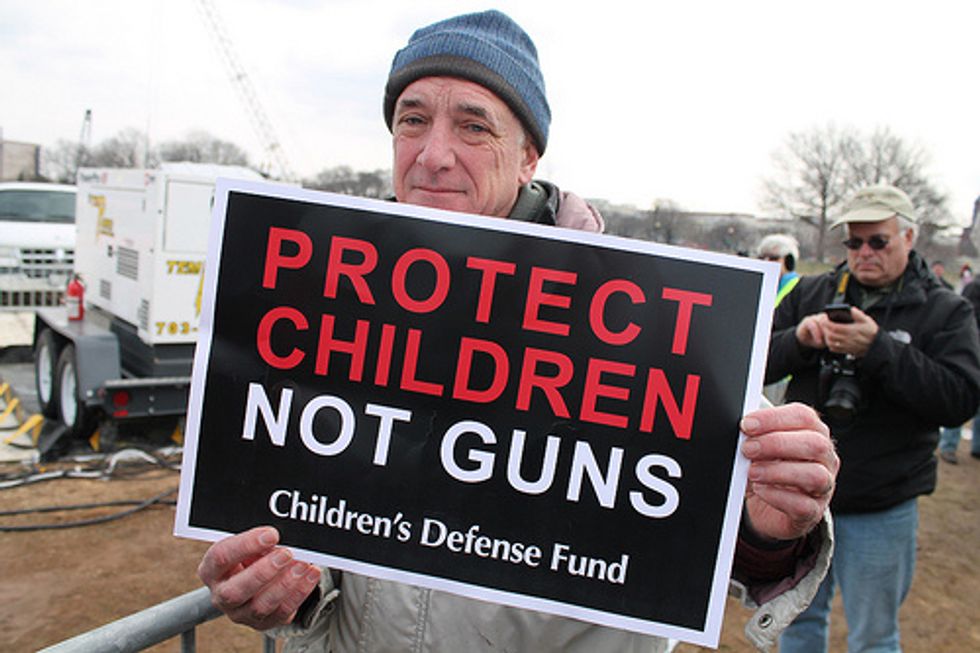 By Ryan Parker, Los Angeles Times
A federal judge in Colorado dismissed a lawsuit Thursday that aimed to overturn the state's new gun control laws.
U.S. District Judge Marcia Krieger said the two laws — expanded background checks that include private firearm sales and limiting the amount of bullets a magazine can hold — do not infringe on Second Amendment rights.
The plaintiffs included numerous sheriffs who were involved in the suit as private citizens after a judge ruled that they could not sue the state in their official capacity.
"The judge today offered a thorough and reasoned opinion and recognized that the state's new gun laws do not unduly burden anyone's Second Amendment rights," Eric Brown, spokesman for Democratic Gov. John Hickenlooper, said in a statement.
The sheriffs said their fight was far from over, and promised to appeal.
"While we respect the judge's ruling today, we believe that it is plainly wrong on the law and on the facts," the sheriffs said in joint statement.
Colorado Attorney General John Suthers said he anticipated the appeal.
"Like Judge Krieger, the Colorado attorney general's office has never asserted that the laws in question are good, wise, or sound policy," Suthers said in a statement. "As it does in all cases, the AG's office has fulfilled its responsibility to defend the constitutionality of the Colorado law in question."
The gun control measures were passed in the Democratic-controlled state Legislature in 2013 after the Aurora movie theater and Sandy Hook, Conn., mass shootings.
Photo: Elvert Barnes via Flickr
Interested in U.S. politics? Sign up for our daily email newsletter!