New Director Seen As Capable Of Restoring Secret Service Prestige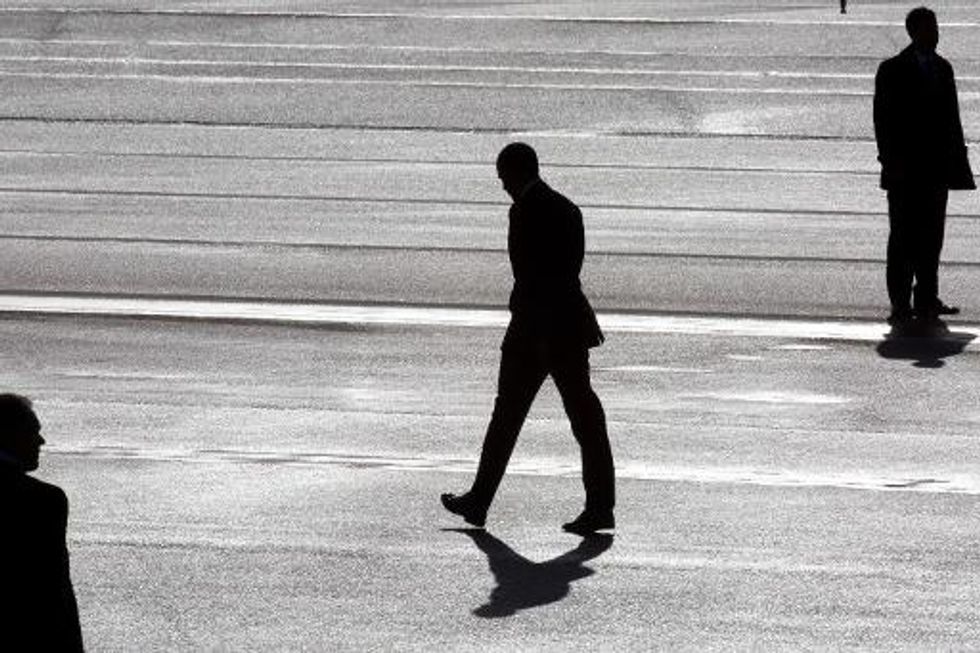 By Matt Hansen, Tribune Washington Bureau
WASHINGTON — As he took command this week, new Secret Service chief Joseph Clancy was praised by former colleagues who said he would steady the president's protective service in its moment of turmoil over security lapses that led to the resignation of its previous director.
From his time as a high school football coach to his service on the presidential protection detail, Clancy is described by people who know him well as composed, decisive and intense. Though they acknowledge that the institutional problems at the Secret Service will probably take time to solve, they say he is up to the task.
Clancy, 58, was appointed Wednesday as acting director after the resignation of Julia Pierson, who left the agency after several security lapses came to light, especially embarrassing for an agency long considered elite and mostly above public scrutiny. The cascade of revelations was triggered after a man scaled the fence surrounding the White House last month and ran well into the building, breaching several layers of security before being captured. Now the Secret Service is the subject of an independent investigation.
Clancy retired in 2011 after serving on the protection detail for several presidents, including Barack Obama. He then worked as director of security for Comcast Corp. before being asked this week to return to Washington.
While the White House has given no indications of how long Clancy might serve, lawmakers are calling for major changes that may be more than an interim director could accomplish.
Former colleagues were quick to support Clancy as a strong pick to reform the agency. "He's an excellent choice," said Larry Amaker, who protected the vice president while Clancy served on the presidential detail. "I hope that he is able to overcome some of the issues that are there."
Others praised his unflappability under the stress of the job. "Joe's calm is a huge attribute of his," said Danny Spriggs, the former deputy director of the Secret Service. "Some of that comes from his previous life as a high school teacher and a football coach. He has a tendency to assess things very thoroughly before he takes action."
Clancy grew up outside Philadelphia in a working-class family and graduated from Archbishop John Carroll High School in 1973, according to Francis Fox, the president of the school.
After studying briefly at West Point, Clancy graduated from Villanova University and became a history teacher at Father Judge High School in Philadelphia. There, he was a driven and precise teacher who helped coach the football team with his brother, remembered George Hanlon, who was Clancy's supervisor.
"When he walked into the room, he was quiet," Hanlon said. "You knew he had a command of the situation."
When Clancy told him he was leaving after one year to join the Secret Service, Hanlon was not surprised.
"I knew they were going to take him," he said.
Fox invited him later to return to his alma mater to address students. Rather than talking about his accomplishments at the Secret Service, Clancy focused instead on how he had struggled academically at West Point but never lost sight of his career goals.
"He said it was his lifelong dream to be in the Secret Service," Fox said. "He said it took him five tries before being accepted, and that he was passed over many times for promotions. Perseverance was part of his DNA."
Colleagues from his time as an agent were similarly supportive. Robert Byers, who supervised Clancy on the president's detail, remembered him as "one of the most competent" agents he worked with in 23 years at the agency.
Yet Clancy's time on the detail was not without controversies. He oversaw presidential protection when an uninvited couple attended Obama's 2009 state dinner for the Indian prime minister. Three agents were placed on administrative leave.
There were lighter moments, too, on Clancy's watch.
Former Secret Service special agent Dan Emmett wrote of Clancy's "calmer than calm" demeanor in his memoir and said Clancy would often accompany President Bill Clinton on his jogs through Washington, a special logistical challenge.
"We didn't mind the running," he wrote. "To run with the president of the United States through downtown D.C. and then have him stop and shake hands with the man on the street was unwise on Clinton's part — dangerous as hell, in fact — and we loved it."
But his fellow agency veterans did not minimize the challenges facing Clancy as he assumes his new role. "He'll steady the ship," Spriggs said. "But it depends on the issues to see whether his particular attributes are well-suited."
The need for change would take time to be realized, others predicted. "These issues have been around for a while," Amaker said. "They won't be fixed overnight."
AFP Photo/Peter Dejong