New Forecast: Democrats Have 75 Percent Chance Of Taking House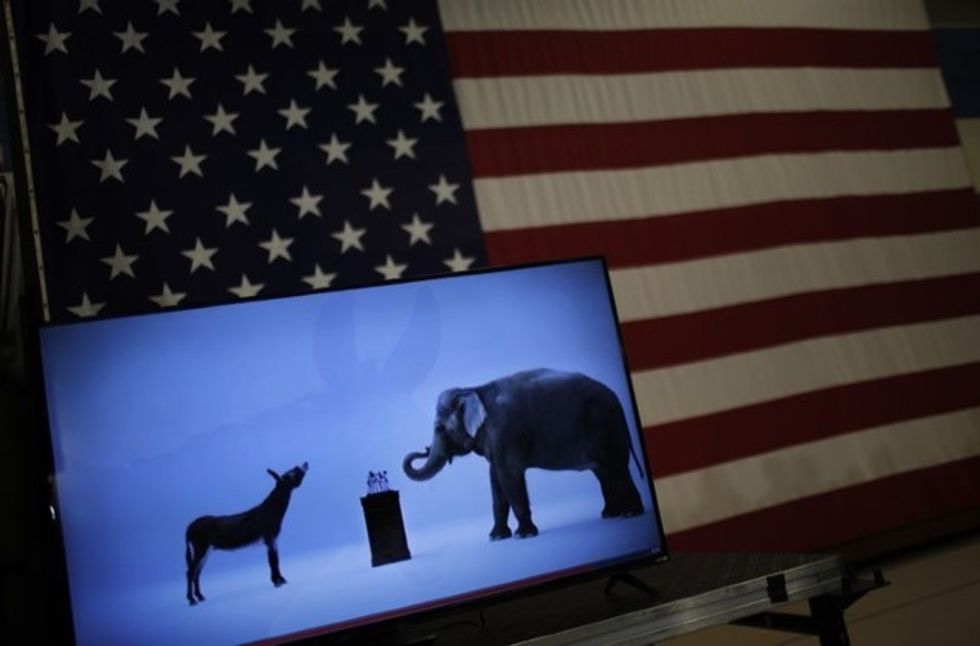 Reprinted with permission from DCReport.
Political strategists like to map out a candidate's or party's path to victory before an election. Usually, it is decisive, involving a few linchpin states or a region. Trump's win in Wisconsin gave him the votes he needed for the electoral college win. And looking back, his political path to victory was all about the Midwest.
But in these mid-term elections, it seems the Democrats have several avenues to retaking control of the House and they encompass all regions of the country.
Democrats are projected to pick up nine seats in the Midwest, the South, the Northeast and eight in the West, according to a new report by FiveThirtyEight. And because the party's strength is so diffuse, they could absolutely fail in one region yet still potentially regain the House, according to the report.
These Congressional districts represent a wide range of socio-economic and racial demographics. Though it does seem that the affluent white suburb will be the sweet spot for Democrats, something that's been widely reported. What's interesting is that those suburbs aren't just in California or New York, but are prevalent on the toss-up lists in Minnesota, Iowa, Kansas and Michigan, according to The Cook Political Report. They are also found in Kentucky, West Virginia and North Carolina.
Voters' Resources

Represent.Us – A bipartisan anticorruption site with information on current laws, policies, national and local resources to help make a difference in political financing.

U.S. House of Representatives Financial Disclosure Database – Use this site to view the financial disclosure statements for Congressional members and candidates.

United States Senate Financial Disclosures – This site provides the financial reports for senators, former senators and candidates from January 2012 to present. Senator reports are available until six years after the senator leaves office; candidate reports are available for one year after they run.
Democrats must overtake a lot of Republican incumbents to be the majority party among 435 seats. But the candidates have a lot of other factors going in their favor, like their ability to outraise GOP challengers. That's something of an anomaly, considering that of the competitive races where Democrats are outperforming Republicans in fundraising with individual contributions – which represents 71 of the 101 competitive districts –two-thirds of those districts feature GOP incumbents, according to The Cook Political Report.
And historically, mid-term elections tend to favor opposition parties. And there is much opposition to the party of Trump. We're amid a groundswell of activism that has touched young millennials, minorities and women, and if translated into votes, will be disastrous to Republicans in November.
Primary Preview: Alaska and Wyoming
Alaska and Wyoming hold state primaries Tuesday. Here's what to watch for in each state.
Alaska – The state is holding a primary for its one at-large U.S. Congressional House seat, currently held by incumbent Rep. Don Young (R), who is running for his 24th term. He will face Thomas John Nelson (R) in the primary. Independents Alyse Galvin and Dmitri Shein are the frontrunners and are running on the Democratic ticket, something that is allowed this campaign year. Democrats Christopher Cumings and Carol Hafner are also running against Young.
Wyoming – Incumbent Sen. John Barrasso (R) is facing Charlie Hardy in the primary, but Barrasso has a healthy war chest of $6.8 million – far outraising any challenger in the field. Self-funded Independent candidate David Dodson is next in line with $1.4 million. The only Democrat running is Gary Trauner, who has raised $631,431, according to Federal Election Commission data reported by the Center for Responsive Politics.
The state also has one at-large Congressional seat that is currently held by Rep. Liz Cheney (R), daughter of former Vice President Dick Cheney. She has far outraised her Republican challengers Blake Stanley and Rod Miller. The two Democratic challengers are Travis Helm and Greg Hunter.