New Guilty Plea As Mueller's Probe Moves Forward
@FAWFULFAN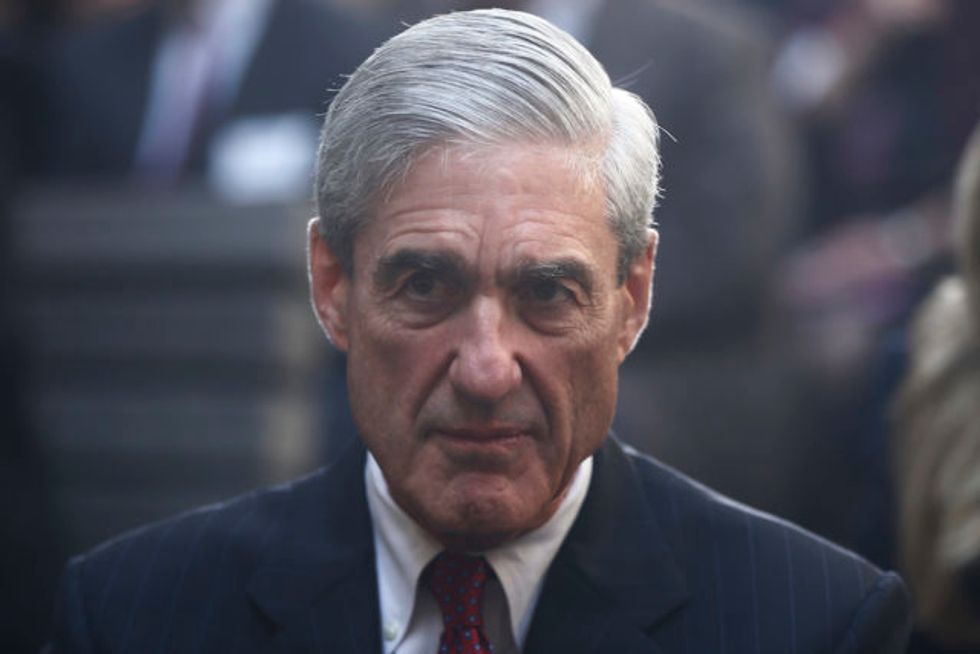 Reprinted with permission from AlterNet.
On Friday, Sam Patten, a former associate of President Donald Trump's former campaign chair Paul Manafort, was charged by federal prosecutors in the District of Columbia with failing to register as a foreign agent working on behalf of Ukrainian politicians, and pleaded guilty to illegally diverting foreign funds into Trump's inauguration and lying to Congress. He has now reportedly secured a cooperation agreement with prosecutors.
While the charges were not directly brought by Special Counsel Robert Mueller, who recently secured an eight-count conviction against Manafort himself, the case against Patten originated with a referral from Mueller's team.
And according to former U.S. Attorney Guy Lewis, who worked with Mueller at the Justice Department, it is a sign that Mueller's broad-based investigation is not going anywhere.
"What this tells me is three quick things," said Lewis on MSNBC's "The Beat" with Ari Melber. "One, we are not in the wind-down phase of this investigation. I mean, they are still indicting people and charging people and it's going to continue. Bet the house, it's going to continue."
"Number two, follow the money. Follow the money," he continued. "They didn't pay $50,000-100,000 to rub shoulders with a bunch of politicians. That's just, it's not the way Washington works. You pay money, you have an expectation of something in return."
"And three," he concluded, "For people who really want to pound Mueller and say, 'well, he's, he's not doing what he's supposed to be doing…' I mean, chalk up another win, yet another win for Bob Mueller and his team."
"What this tells me is" that "we are not in the wind-down phase of this investigation" – fmr. U.S. attorney on Manafort ally guilty plea: pic.twitter.com/oZfHUcqlic

— TheBeat w/Ari Melber (@TheBeatWithAri) August 31, 2018
In recent months, Republicans have tried to argue that the Mueller investigation should end, calling on him to "wrap it up," even though other independent Justice Department investigations of a similar size and scope have in fact gone on for years.
But the American people do not agree. A recent Fox News poll shows the public is gaining confidence in Mueller, with his rating skyrocketing to 59 percent — an 11 point jump from July. A new Washington Post-ABC News poll also confirms is considerably more trusted than Trump.
Matthew Chapman is a video game designer, science fiction author, and political reporter from Austin, TX. Follow him on Twitter @fawfulfan.