New Lawsuit Filed Accusing Jerry Sandusky Of Abuse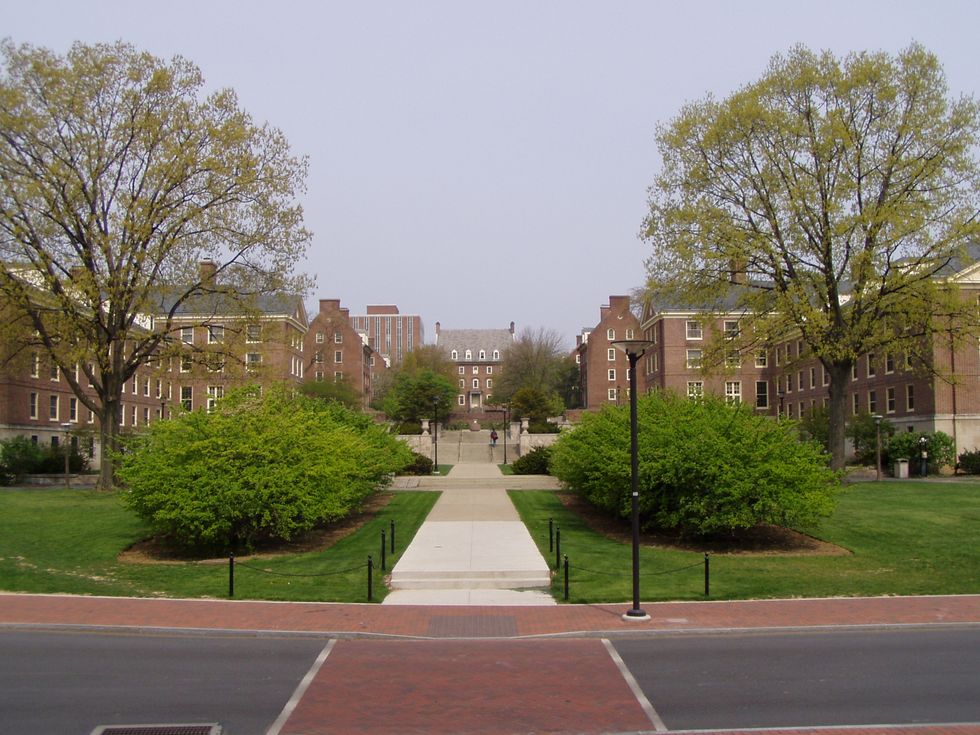 By Mark Dent, Pittsburgh Post-Gazette
UNIVERSITY PARK, Pa. — A new lawsuit has been filed against Jerry Sandusky, Penn State University, and The Second Mile by a man who claims Sandusky sexually abused him in 2008 and possibly in 2009.
Any abuse in 2009 would have occurred after Victim 1's November 2008 accusation to Clinton County Youth and Children Services that later led to the investigation of Sandusky, a former Penn State football assistant coach. Victim 1 was the first person to come forward against Sandusky, and state officials who investigated him said they knew of no incidents of abuse that occurred during their probe, which lasted from March 2009 to November 2011.
The new lawsuit, however, indicates that abuse may have occurred even after Sandusky was notified of the investigation in November 2008.
The suit was filed late last month in Philadelphia County Common Pleas Court. The plaintiff, identified only as D.F., seeks compensatory and punitive damages from all parties of greater than $50,000.
According to the lawsuit, he met Sandusky in 2004 at a function of The Second Mile, an organization Sandusky ran for underprivileged youths. The plaintiff says he was 8 at the time and attended Second Mile functions until 2012.
On Aug. 30, 2008, according to the lawsuit, Sandusky, a former Penn State football coach who retired in 1999, took the plaintiff to a home game against Coastal Carolina. They left in the third quarter, and the plaintiff alleges he was driven to Sandusky's home and sexually assaulted.
The suit claims another act of sexual abuse occurred in either 2008 or 2009, after which Sandusky took the youth on a shopping trip in the plaintiff's hometown.
According to the lawsuit, state police interviewed the plaintiff in April 2012 after uncovering evidence from Sandusky's house.
The pattern of interactions and alleged abuse claimed in the lawsuit reflects the experiences of the victims Sandusky, 70, was convicted of abusing. Many of the victims were groomed after Sandusky met them through Second Mile activities. Some of them also said Sandusky gave them gifts and took them to Penn State football games.
Sandusky was convicted in June 2012 of 45 counts of child sex abuse concerning 10 victims and was sentenced to at least 30 years in prison the following October.
Bret Southard, a Williamsport-based attorney who is representing the plaintiff, could not be reached.
The timing of the claims in the latest lawsuit would indicate abuse after authorities were alerted of Sandusky's activities if the incident occurred in 2009. Victim 1, who has publicly come forward as Aaron Fisher, first claimed in November 2008 that he was sexually abused by Sandusky.
The case was referred to the Clinton County District Attorney's Office in January 2009, the Centre County District Attorney's Office in February 2009, and finally to the state Office of the Attorney General, which launched a grand jury investigation in March 2009.
This past June, Attorney General Kathleen Kane released a report on the Commonwealth's investigation, which began when current Gov. Tom Corbett was attorney general. Kane concluded that politics had not slowed the office's investigation but accused the investigators of a lack of urgency and inexplicable delays.
After the report's release, Kane said two victims may have been abused by Sandusky during the state's investigation, despite what the investigators said.
Frank Fina, who led the state's investigation, told The Philadelphia Inquirer in June that a person made allegations in 2012, stemming from abuse that allegedly occurred in 2008 or 2009. Fina said the person gave two different accounts of when he was abused and then said he wasn't sure when it happened.
Fina told The Inquirer that the Commonwealth did not prosecute his claim, partially because the lack of certainty would make him an unreliable witness. He termed as completely false. Kane's claim that two people may have been abused during the state's investigation.
The office of the attorney general declined to immediately comment. Fina, who now works in the District Attorney of Philadelphia's office, did not respond to requests for comment.
The plaintiff is suing Penn State and The Second Mile for not taking affirmative action that could have prevented Sandusky from abusing him. The suit said Penn State and The Second Mile had knowledge or should have had knowledge of Sandusky's abuse.
Penn State, per its protocol with lawsuits, declined to comment. Last year, the university settled with 26 Sandusky victims for a total of $59.7 million.
Dave Woodle, CEO of The Second Mile could not be reached for comment. The Second Mile disbanded in 2012, transferring its assets to Arrow Child & Family Ministries, a Texas-based children's charity with operations in Pennsylvania.
Photo via WikiCommons
Interested in national news? Sign up for our daily email newsletter!