New N. Korean Rocket Launch Site Near Completion: Think-Tank
@AFP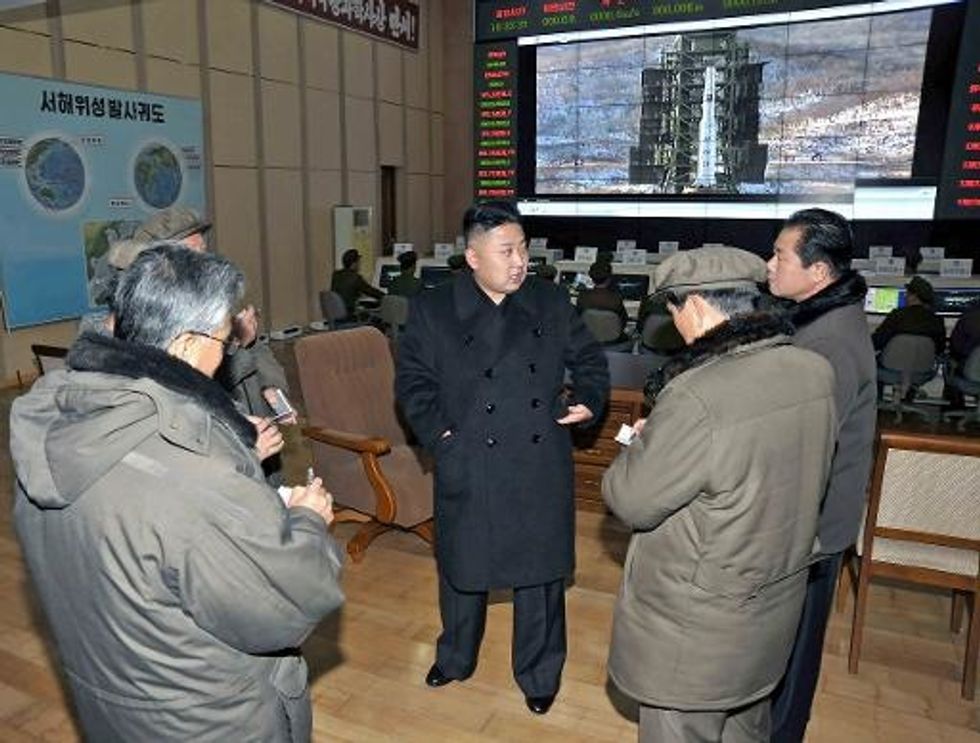 Seoul (AFP) — North Korea will be able to test longer-range rockets at its new launch site before the end of this year, a U.S. think-tank has said.
A major construction program has been under way at the North's Sohae Satellite Launching Station since mid-2013, focused on upgrading facilities to handle larger, longer-range rockets with heavier payloads.
Satellite images taken this month indicate that several significant construction projects there are nearing completion despite heavy rain this summer, the U.S.-Korea institute at Johns Hopkins University said in a post dated Thursday.
"The effort under way since late last year — to upgrade the gantry tower and launch pad — that will enable the North Koreans to test space launch vehicles with greater ranges and carry larger payloads than the Unha rocket fired in 2012 should be finished by fall," it said.
"As a result, the North will be able to conduct new launches from this site before the end of the year should it decide to do so."
There is little doubt that North Korea has an active ballistic missile development program, but it remains unclear how much progress it has made.
Development of a working ICBM that could reach the continental United States would bring the North's regular nuclear strike warnings to a whole new level.
Last month, the same U.S. think-tank said North Korea might be wrapping up engine trials on an intercontinental ballistic missile, citing satellite images.
"If the engine tests are concluded, the next stage in development of the KN-08 road-mobile ICBM may be full-scale flight tests of the missile", it said.
It stressed, however, that it was unclear just how successful the tests had been.
The KN-08 was first unveiled at a military parade in April 2012, but many analysts dismissed the models on show as mock-ups.
In December the same year, Pyongyang demonstrated its rocket capabilities by sending a satellite into orbit on a multi-stage launch vehicle.
But it has yet to conduct a test that would show it has mastered the re-entry technology required for an effective ICBM.
AFP Photo
Interested in world news? Sign up for our daily email newsletter!