New Poll: A 'Punch To The Gut' For Trump Immigration Policy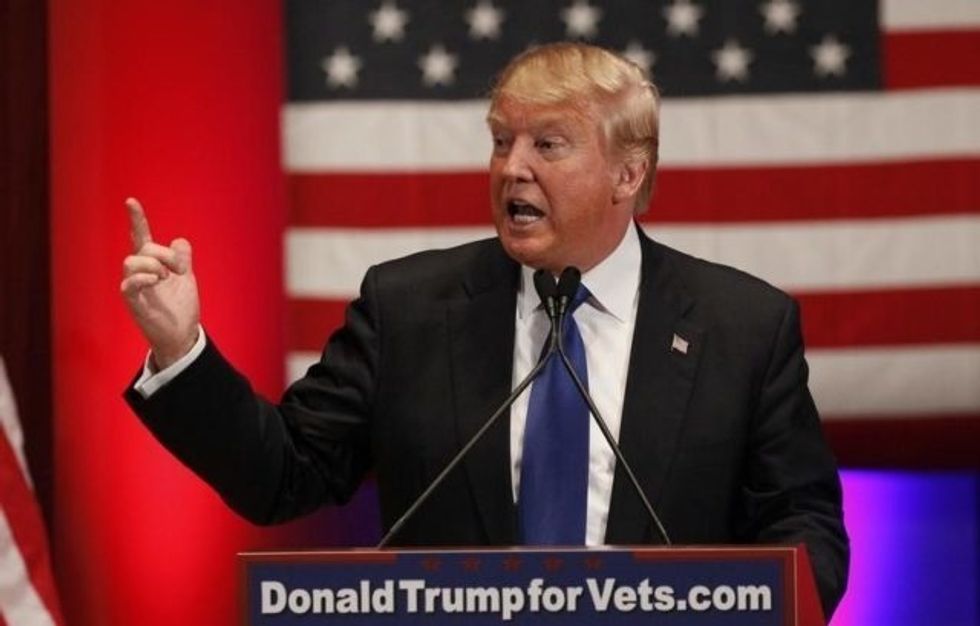 Reprinted with permission from Shareblue.
Trump's assault on families has landed with a resounding thud among American voters, according to new polling from Quinnipiac.
Trump likes to boast that he is "strong" on immigration — but 58 percent of voters actually oppose his immigration policy, while only 39 percent agree with it.
When asked to describe the Trump administration's new "zero tolerance" policy that forces families to be separated, the top three responses are "sad," "terrible," and "bad."
Tim Malloy, assistant director of the Quinnipiac University Poll, said in a statement that the results of the survey are a "punch to the gut of President Donald Trump's immigration policy."
"When it comes to the separation of immigrant kids from their parents, American voters are clearly appalled," he added.
60 percent of those polled said the family separations were a violation of human rights. And a whopping 83 percent said the Trump team is responsible for reuniting children with their parents.
Trump has smeared Latino immigrants as "animals" and often raises the specter of the MS-13 gang while discussing the topic.
But 69 percent of America acknowledges what other data has already made clear: undocumented immigrants are not more likely than American citizens to commit crimes.
The poll also shows that Trump continues to be an unpopular president. His disapproval rating is now at 55 percent, 3 percent higher than Quinnipiac's last poll.
A majority of Americans also give Trump a failing grade on moral character. When asked, most say that Trump is not honest, intelligent, or level-headed; that he doesn't have good leadership skills; that he doesn't care about average Americans; and that he doesn't share their values or provide America with moral leadership.
So despite his claims, Trump's abusive immigration policies don't make American voters think he's strong. The opposite appears to be true.
What's more, new political science research suggests that harsh rhetoric on immigration, like Trump's, could actually benefit Democrats more than Republicans. When racism is made overt, it causes a strong backlash among fair-minded people.
Trump and his party are off in a silo by themselves on immigration. Most Americans embrace the idea of keeping families together and helping people who seek refuge — and reject Trump's racist attacks on families.
Published with permission of The American Independent.