New Poll: Majority Says Trump's Racist Attack Is 'Un-American'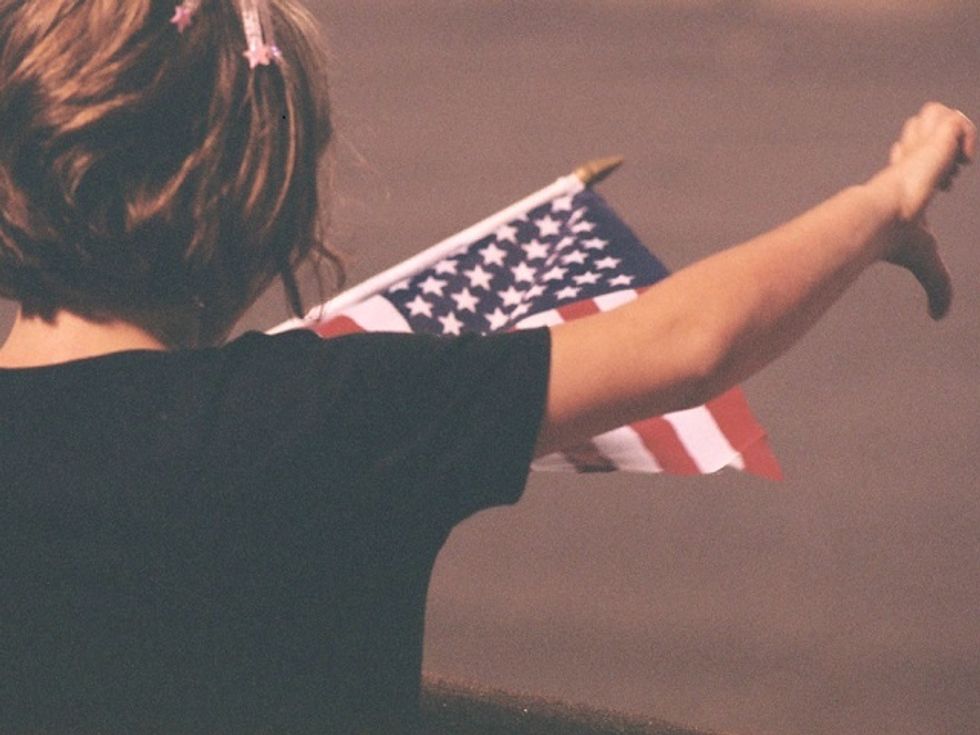 On Tuesday, 187 House Republicans refused to vote for a resolution condemning Trump for telling the congresswoman to "go back" to where they came from. All of the women are of color and American citizens.
The measure passed with the support of the entire Democratic caucus. Only four Republicans voted for it, along with newly independent Rep. Justin Amash (MI).
A USA Today/Ipsos poll released on Wednesday revealed that Republicans are extremely out of touch with how most Americans feel — 59 percent of the people responding to the poll said Trump's attack was "un-American.
"Two-thirds of those surveyed, 65 percent, said that telling minority Americans to 'go back where they came from' was a racist statement," USA Today reported.
The sentiment stands in stark contrast to senior Republicans like Senate Majority Leader Mitch McConnell and House Minority Leader Kevin McCarthy, who insisted that Trump's racist comment was not racist.
Advisers close to Trump's reelection campaign told the press on Tuesday that they believed the racist attacks could help to motivate bigots to turn out to vote for Republicans.
That likely explains why Republicans won't rebuke Trump's racism despite how far outside of American opinion the Republican position is. The party tried a similar tactic during the 2018 midterms, but the reliance on racist voters ended up with the GOP losing control of the House.
Americans overwhelmingly oppose Trump and his racism, echoing the Democratic position and putting Republicans outside the mainstream of national opinion.
Published with permission of The American Independent.