New Polling Shows Why Republicans Shunned Graham's Abortion Ban
@kerryeleveld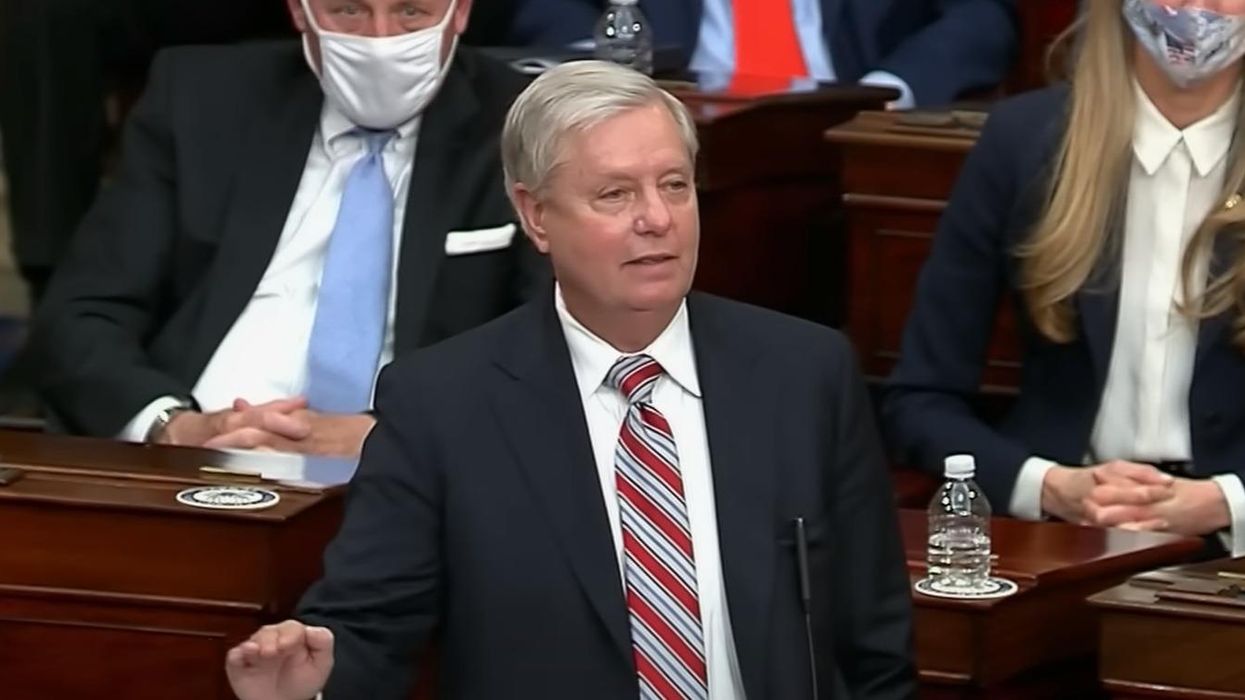 Youtube Screenshot
Sen. Lindsey Graham of South Carolina thought he had hit a sweet spot last month when he introduced his 15-week national abortion ban. It was something Republicans could supposedly rally around and, yet, not as repulsive as a zero-tolerance national abortion ban conservative zealots clearly want to impose on the country.
But a 15-week abortion ban is still a ban, robbing women of their bodily autonomy and their right to make their own health care decisions. There's just no putting lipstick on that pig, and new polling from the progressive consortium Navigator Research shows that voters get it.
In broad terms, Americans oppose a nationwide abortion ban by a 41-point margin, 27% support-68% oppose, including a 70% majority of independents and even a 49% plurality of Republicans (with 44% supporting one).
But Navigator also tested support for abortion bans using two different descriptions, one of which specified banning abortions after 15 weeks of pregnancy.
Described as a "national abortion ban, which would ban abortions in all 50 states without exceptions for the health of the mother" without mentioning the 15-week restriction, respondents opposed ban by 41 points, 25% support-66% opposed.
But adding Graham's 15-week qualifier barely moved the needle. Described as a "national abortion ban, which would ban abortions in all 50 states after 15 weeks without exceptions for the health of the mother," the measure was still 38 points underwater, with 27% support-65% opposed.
In the end, a national ban is a national ban to two-thirds of Americans, no matter how Graham tried to dress it up.
Another key finding of the survey was that respondents found the prospect of a national abortion ban even more motivating than the overturning of Roe v. Wade itself.
In previous Navigator tracking, 58% of Americans said the Supreme Court overturning Roe made them more motivated to vote, including 72% of pro-choice Americans compared to just 39% of anti-abortion Americans. But news of a national abortion ban bumped Americans' urgency to vote by 7 points to 65%, including 82% of Democrats and 79% of pro-choice Americans, compared to just 48% of Republicans and 43% of pro-life Americans.
It's worth remembering here that Graham not only unveiled the bill, he also promised it would get a vote if Republicans took control of Congress.
"If [Republicans] take back the House and the Senate, I can assure you we'll have a vote on our bill," Graham pledged at a press conference last month.
Reprinted with permission from Daily Kos.