New Report Directly Contradicts Chris Christie's Bridgegate Story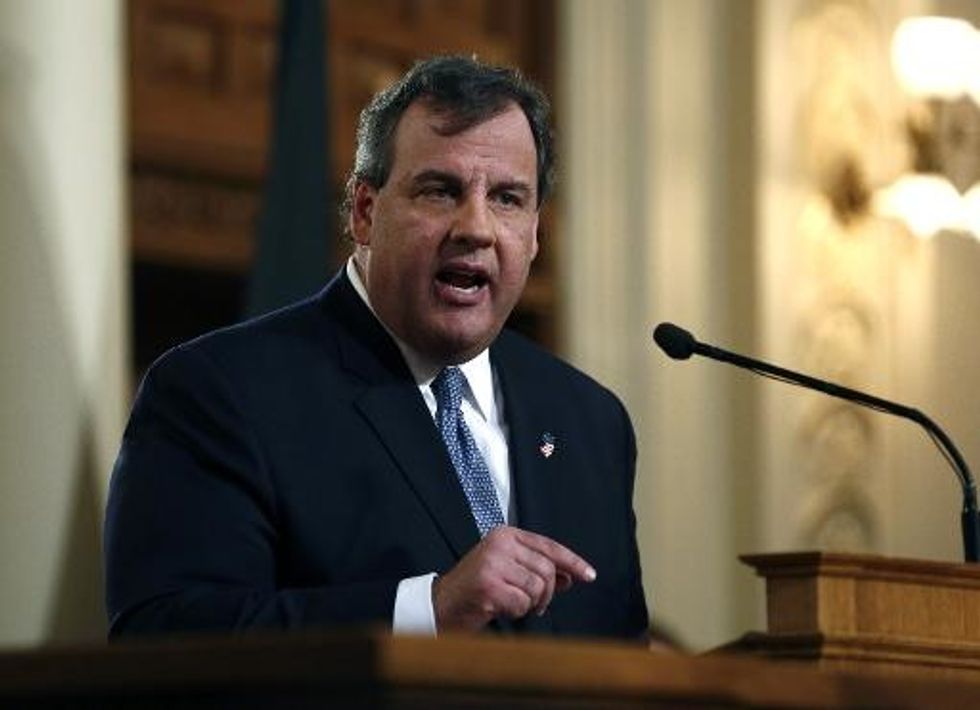 Chris Christie's former political associate is directly contradicting the governor's assertion that he had no idea that lanes on the George Washington Bridge had been shut down until "after the whole thing was over."
On December 13 of last year, Christie said this:
A letter from David Wildstein's attorney claims the former senior official at the Port Authority knows of evidence "tying Mr. Christie to having knowledge of the lane closures, during the time the lanes were closed."
During a press conference in January, Christie said that he had not been in contact with Wildstein in some time, and was never particularly close to his high-school classmate — "…we passed in the hallways." Since then a photo of the two together during the lane closures has surfaced. A high-school coach also asserted that Wildstein was active in the baseball team Christie was on.
Republicans praised the governor for his press conference, where he announced that his aide Bridget Kelly had been fired and that he was disassociating himself from former advisor Bill Baroni, a Christie Port Authority appointee, in response to released documents that showed the two discussing the closings, often flippantly. Wildstein resigned from his Port Authority position in December. He his currently seeking reimbursement for his legal charges from the Authority.
Christie's aides claimed the lanes were shut down as part of a traffic study. Numerous theories have arisen about why they decided it was "time for traffic problems in Fort Lee." The governor has not offered an explanation for who ordered the closures.
The New Jersey Star-Ledger is calling on Christie to step down if the allegations prove true.
Governor Christie responded to the letter with a statement on Friday evening saying that Wildstein's lawyers's letter confirmed what Christie had said in his press conferences. However, it clearly contradicts the governor's assertion in the video above that the governor was unaware of the closures until after they were over.
AFP Photo/Jeff Zelevansky