New York Attorney General Issues Subpoenas To Ivanka and Don Jr.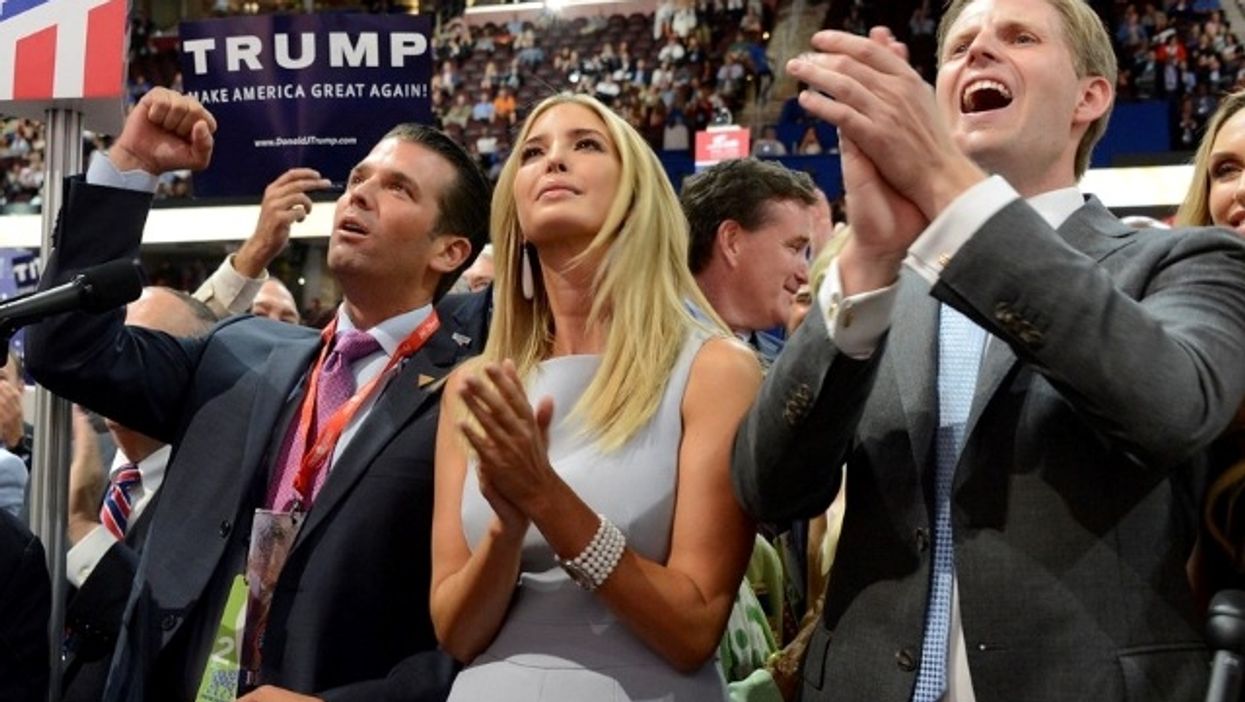 New York State Attorney General Letitia James has issued subpoenas to Ivanka Trump and Donald Trump, Jr. to obtain testimony related to the Trump Organization's finances and business practices.
The subpoenas are attached to a civil investigation, and were served last month, The New York Times reported.
James has also issued a subpoena to Donald Trump which is being battled in court by the former president's attorneys.
That case centers on accusations Trump fraudulently inflated the value of his assets when communicating with banks for credit and loans, but deflated their value for tax purposes.
CNN's Sonia Moghe notes that Ivanka Trump and Donald Trump, Jr., along with the former president, have now been "added to the case as respondents."
Article reprinted with permission from Alternet