New York City Moves To Name Streets After Two Slain Officers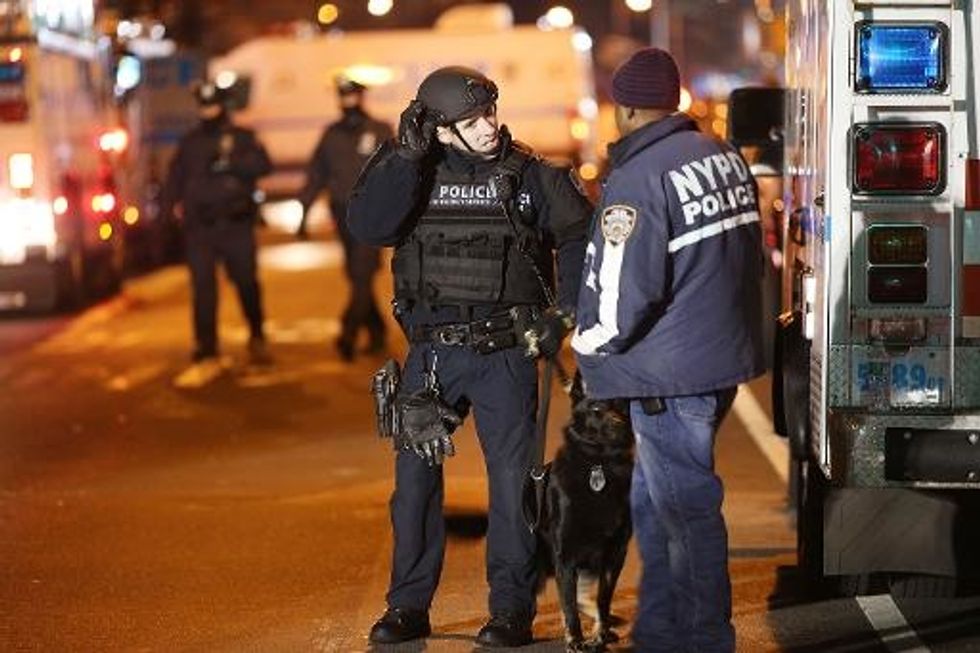 By Matt Pearce, Los Angeles Times (TNS)
New York City officials plan to name two streets after the two NYPD officers who were shot and killed in their patrol car earlier this month.
The move was announced in a Wednesday news release from Mayor Bill de Blasio and four City Council members, and it comes as de Blasio has been trying to smooth over relations with the New York Police Department, some of whose members have openly protested his administration.
In a City Council proposal to be introduced in January, the Brooklyn streets where Officers Wenjian Liu and Rafael Ramos had homes would be co-named "Detective Wenjian Liu Way" and "Detective Rafael Ramos Way," reflecting the officers' posthumous promotions.
Co-naming means the streets also retain their original names, and both are posted on signs next to each other. City officials said the plans were made in consultation with the officers' families.
"Our fallen heroes will never be forgotten," de Blasio said in a statement. "Their memory lives on in their families, and in the NYPD family. And now it will live on in the streets of the communities these brave men lived in and protected."
Ramos and Liu were fatally shot in Brooklyn on Dec. 20 by a troubled gunman who was possibly seeking revenge for the deaths of unarmed black men at the hands of police. The gunman then killed himself in a nearby subway station.
The slayings brought police discontent with de Blasio's reform-minded administration into the open, with union leaders accusing de Blasio of having "blood on (his) hands."
At Ramos' funeral last week, hundreds of uniformed officers turned their backs on the mayor in a controversial show of disrespect _ one that some officials are hoping to avoid repeating at Liu's funeral this weekend.
Wednesday's announcement comes a day after de Blasio met with top police union leaders in a closed-door session, presumably to help cool down a civic spat that has turned New York's local politics into national news.
A mayoral spokesman said the meeting had been focused on "finding ways to bring police and the community closer together," though the leader of New York's top police union said the rift between the administration and the department's rank-and-file remained unbridged.
"There were a number of discussions, especially about the safety issues that our members face," Patrick Lynch, leader of the New York City Patrolmen's Benevolent Association, said in a televised news conference after the Tuesday meeting, adding, "Our thought here today is that actions speak louder than words, and time will tell."
Photo: Police deploy at the scene where two New York City police officers were killed as they sat in their marked police car on a Brooklyn street corner on December 20, 2014 in New York City (Spencer Platt/AFP)