New York Demands Back Taxes Reportedly Owed By Trumps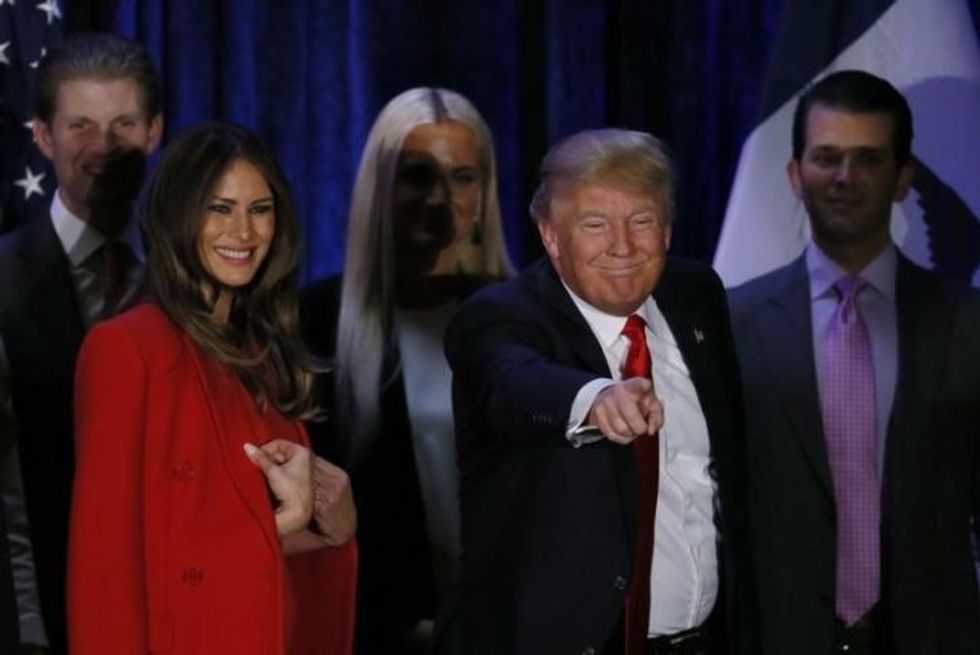 Reprinted with permission from Shareblue.
Trump spent decades defrauding the media and cheating on his taxes, according to a blockbuster New York Times report. Now, his allegedly criminal behavior could soon cost Trump more than $400 million in unpaid taxes, penalties, and other fees.
"Under New York and federal law, there's no statute of limitations to pursue civil tax cases if authorities suspect an intent to evade taxes," reports Bloomberg.
That's bad news for cheats and frauds like the Trump family, if the Times report is accurate.
Accountants estimate the Trump family could owe "more than $400 million in unpaid taxes, interest, and penalties," according to Crain's New York. The estimate looked only at New York state taxes.
But Trump and his family also allegedly cheated the city out of taxes as well.
New York City Mayor Bill De Blasio is also looking to make sure Trump pays his fair share back to the city.
"The city of New York is looking to recoup any money that Donald Trump owes the people of New York City, period," De Blasio said in a statement.
The alleged crimes laid out by the Times happened too long ago for a criminal case to be brought against Trump or his family. But De Blasio said that the city and state would work together to look into the potential of millions of dollars of money owed to them.
The New York state tax department recently issued a statement saying they are "vigorously pursuing all appropriate avenues of investigation."
New York Times reporters looked at more than 100,000 documents to piece together the story of how Fred Trump, Donald Trump's father, both made millions and used shady and possibly illegal measures to transfer wealth to his children over the course of decades.
In addition to uncovering a litany of possible illegal activities, the article destroyed Trump's lie that he is a self-made billionaire. According to the report, Trump's dad funneled almost a half a billion dollars in assets to Trump over the years, as well as bailed him out of countless failing business ventures.
The city that brought America the television series Law & Order could soon witness a real-life crime family forced to pay millions of dollars illicitly and illegally obtained.
Published with permission of The American Independent.