New York High School Student Arrested By ICE Hours Before Prom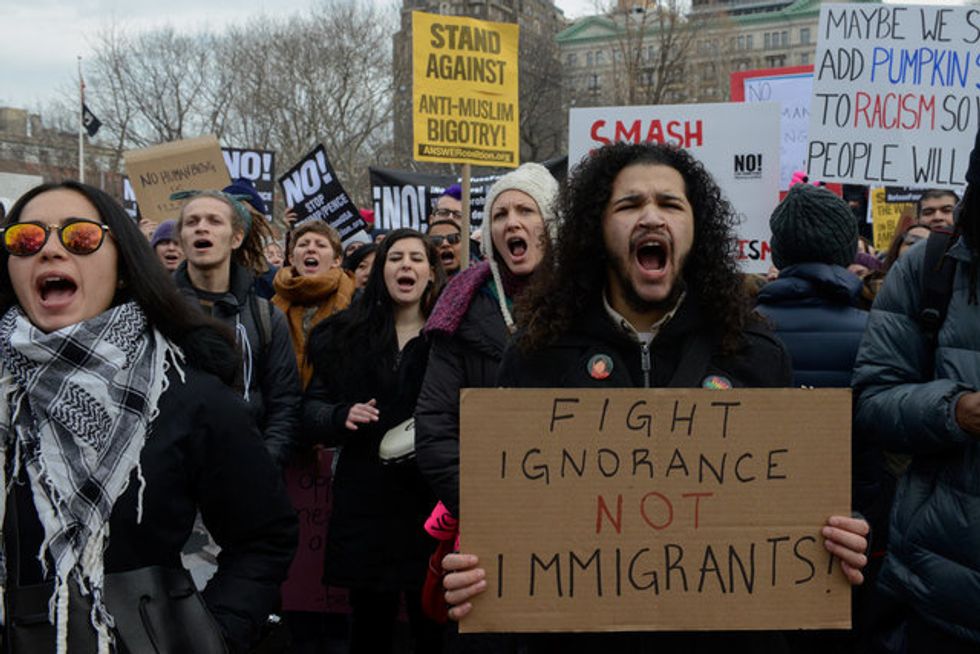 Reprinted with permission from Alternet.
On June 8, Diego Ismael Puma Macancela was planning to attend his high school prom. Instead, the Ossining, New York high school senior was arrested by Immigration and Customs Enforcement and placed into deportation proceedings. Diego came to America with his mother in 2014, fleeing gang violence in his native Ecuador, according to a statement from the New York Immigration Coalition, an advocacy organization. His mother was detained June 7, according to NBC News New York, and Diego had escaped to a cousin's apartment, fearing he might be next.
The reprieve was shortlived; ICE agents showed up to arrest him the next day.
"They grabbed him like he's a criminal," Diego's cousin Gabriela Macancela told NBC. "He didn't do anything wrong; he was just doing the best he could for his future," she said of her cousin, who has never been convicted of a crime and was scheduled to graduate from high school in August.
In response, family, friends and immigration advocates convened a rally on Monday, outside of a U.S. Citizenship and Immigration Services office in New York City, calling for his release. "Instead of wearing a tuxedo and putting [on] a boutonniere… he was wearing an orange jumpsuit and shackles," Steven Choi, executive director of the New York Immigration Coalition, said at the rally.
Neither Diego nor his mother were convicted of any crimes.
"It is a senseless use of resources to needlessly police people who are in this country trying to create a better life for themselves," Choi continued. "We will not be safer when an entire community is needlessly criminalized and therefore afraid to interact with law enforcement. This not who we are as Americans, and this is not our New York."
Raymond Sanchez, superintendent of Ossining Public School District, was among the speakers, appealing to the importance of a high school education: "The recent actions involving Diego have created fear across our community and in some of the students we educate… What message are we sending in our society when a child is not permitted to complete his high school education?"
Congresswoman Nita Lowey (D-NY), who represents Ossining, requested a stay of removal for Diego and his mother, which along with an additional legal filing, is pending.
According to the New York Daily News, Diego remains in an ICE detention facility in Hudson County, New Jersey.
Ilana Novick is an AlterNet contributing writer and production editor.
This article was made possible by the readers and supporters of AlterNet.