New York Times Publishes Leaked List Of Mueller Questions For Trump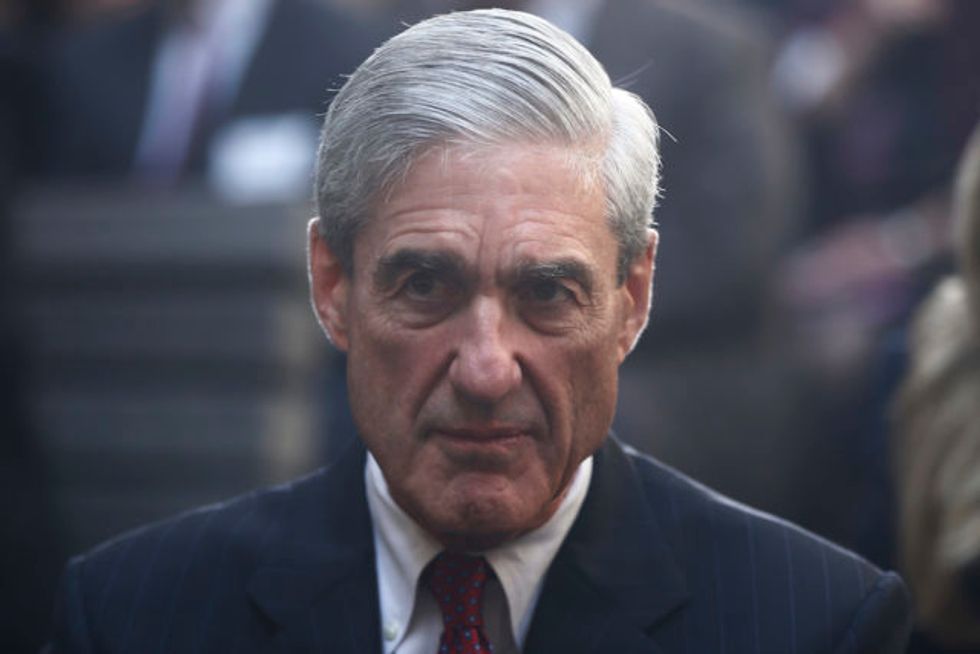 Special counsel Robert Mueller's list of questions for President Donald Trump includes a wide-ranging list of topics and raises issues that appear to be tied to investigations about obstructing justice and coordinating with the Russians during the 2016 presidential campaign, according to a report published by the New York Times Monday night.
One question, for example, that the Times flags as "most intriguing," is about whether Trump had any knowledge of his campaign chair Paul Manafort's efforts to reach out to Russia for assistance to the campaign. There's been no publicly reported incidence of Manafort making such outreach, and it raises the question of whether Mueller has evidence of such activity.
The questions also address Trump's 2013 visit to Moscow and his ties to the Russian billionaire Aras Agalarov. More recent events, though, such as the June 2016 meeting held in Trump Tower by Donald Trump Jr, Manafort, and Jared Kushner, are also mentioned.
According to the report, Mueller would like to ask Trump about any knowledge he had of Russia's efforts to use social media to interfere in the 2016 U.S. presidential campaign.
But many of the questions focus on Trump's actions since becoming president. In particular, the questions focus on Trump's interactions with and treatment of former national security adviser Michael Flynn, Attorney General Jeff Sessions and former FBI Director James Comey.
The list makes clear that, despite the many defenders of the president waving off questions of obstruction of justice or collusion with the Russians as fantasies made up by the Democrats, Mueller appears to take these issues seriously enough to question the president of the United States about them. Assuming the report is accurate, the newly leaked questions are the clearest lens the public has yet had to understand the scope and intention of the special counsel's investigation.
Trump has reportedly resisted testifying before Mueller, but the special counsel has the ability to subpoena him. If Mueller tries to force Trump to sit for an interview, it could trigger a massive legal battle.
The Times notes that it received the list of questions that was compiled by Trump's legal team after corresponding with the special counsel, but that it was given to the reporters by someone who is not a part of the president's legal team.
Read the full list of questions obtained by the Times here.
Cody Fenwick is a reporter and editor. Follow him on Twitter @codytfenwick.