Why New York's District Attorney Should Reopen That Fox News Investigation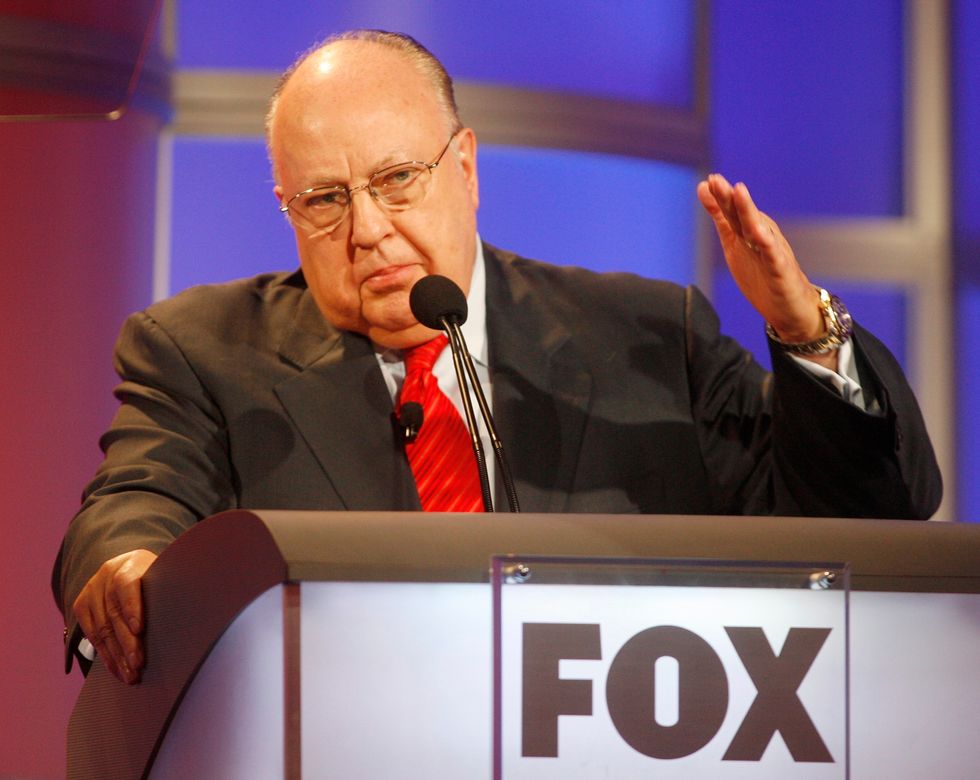 For well over three decades, Robert M. Morgenthau served as the Manhattan District Attorney. A law enforcement legend, Morgenthau became renowned for his zealous pursuit of white-collar offenders.
He believed that "crime in the suites" deserved to be punished just as consistently as crime in the streets — and as a former federal prosecutor, he ignored minor issues such as jurisdiction when he thought justice needed to be done. And he sought expansive interpretations of law wherever he saw the federal government failing to do justice.
Recently I asked a ranking federal prosecutor who once worked for D.A. Morgenthau whether his old boss would have allowed Fox News Channel executives to escape accountability for the crimes of Roger Ailes and their alleged concealment of those crimes from auditors and shareholders.
The answer was a resounding "NO."
Before New Yorkers first elected him D.A. in 1974, Morgenthau had served as the United States Attorney for the Southern District, appointed by President Kennedy. He resisted fiercely when Richard Nixon sought to remove him under dubious circumstances in 1969. So he would understand the predicament of Preet Bharara, the former U.S. Attorney abruptly fired by Trump last year, after Bharara commenced an investigation of Trump's friend Ailes and the company's hidden payoffs to the women he tormented.
As reviewed in this space yesterday, that investigation potentially implicated top executives at Fox, continuing for several months after Ailes died in May 2017. Among those subpoenaed to explain how Fox had paid off those women and concealed those illicit payments was former Fox vice president Bill Shine, who was eventually fired by the network — and then appointed deputy White House chief of staff by Trump last month.
Yet somehow during the period when federal prosecutors questioned Shine and his appointment by Trump, the Fox News investigation went "dormant," according to major news outlets. During that same period, the acting U.S. Attorney who had replaced Bharara, his former deputy Joon Kim, was replaced in turn by Geoffrey Berman — a former managing partner at Greenberg Traurig, whose clients had included Ailes and News Corp, the parent company of Fox News. Berman was personally interviewed by Trump and recommended by his former law partner Rudolph Giuliani, a confidant of both Ailes and Trump.
Many troubling questions remain unanswered in this matter. When did the Southern District end the investigation of Fox News? Why did prosecutors decide to drop the case? Did Berman recuse himself from that decision? Why was Shine called to testify in that investigation? What was he asked, and what were his answers? Did the White House or the FBI conduct due diligence when Shine was appointed to one of the most powerful positions in government?
Indeed, very little in this narrative inspires confidence — and the absence of transparency only inflames suspicions of wrongdoing. But there is a potential remedy under law.
If crimes were committed in the suites at Fox, those offenses occurred in Manhattan — where Morgenthau's successor, Cyrus Vance, Jr. now serves as District Attorney. Fairly or not, Vance's own integrity has been questioned over his decision not to prosecute the disgraced film producer Harvey Weinstein for sexual assault. Although Vance insists he rejected prosecution of Weinstein due solely to a lack of evidence, that decision is currently under examination by the New York Attorney General.
Should he wish to affirm his integrity and fearlessness, Vance should look into the Fox News case — where a sexual predator just as monstrous as Weinstein escaped punishment for years because his employer, a publicly held company, secretly paid out tens of millions of dollars to hide his misdeeds. For reasons that remain suspiciously opaque, New York's federal prosecutor let that case lapse. And now a key witness sits in one of the most sensitive positions in the Trump White House, which is notorious for failing to properly vet top officials.
It's time for Vance should ask himself: "What would Morgenthau do?"