Next Iran Nuclear Talks On November 7-8
@AFP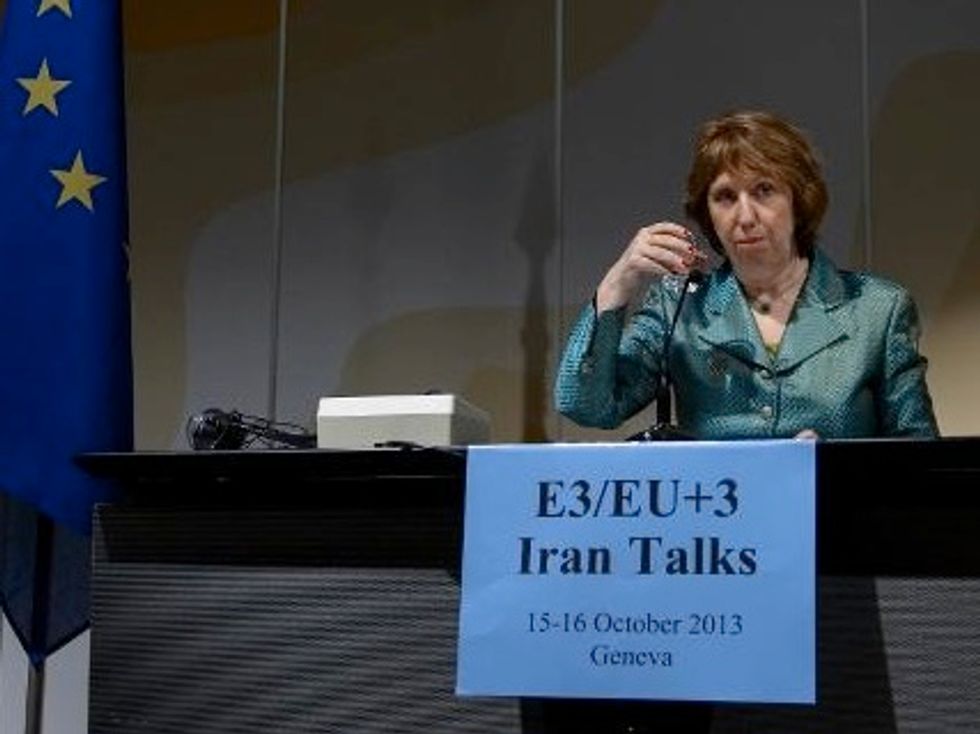 Geneva (AFP) – World powers and Iran have agreed to hold a new round of talks on Tehran's controversial nuclear program on November 7 and 8, EU foreign policy chief Catherine Ashton said Wednesday.
"It was decided to convene the next meeting in Geneva on November 7 and 8," Ashton told reporters after two days of negotiations with Iran.
Ashton underlined that she was reading from what was an unprecedented joint statement agreed with Iranian Foreign Minister Mohammad Javad Zarif and herself as chair of the international negotiating team.
The European Union is at the helm of the so-called P5+1 group — Britain, China, France, Russia and the United States, plus Germany — who have spent years trying to reach a deal with Iran.
AFP Photo/Fabrice Coffrini