Margie's Committee Debut Goes Badly With Wacky Claims On School Funding
@next2godwin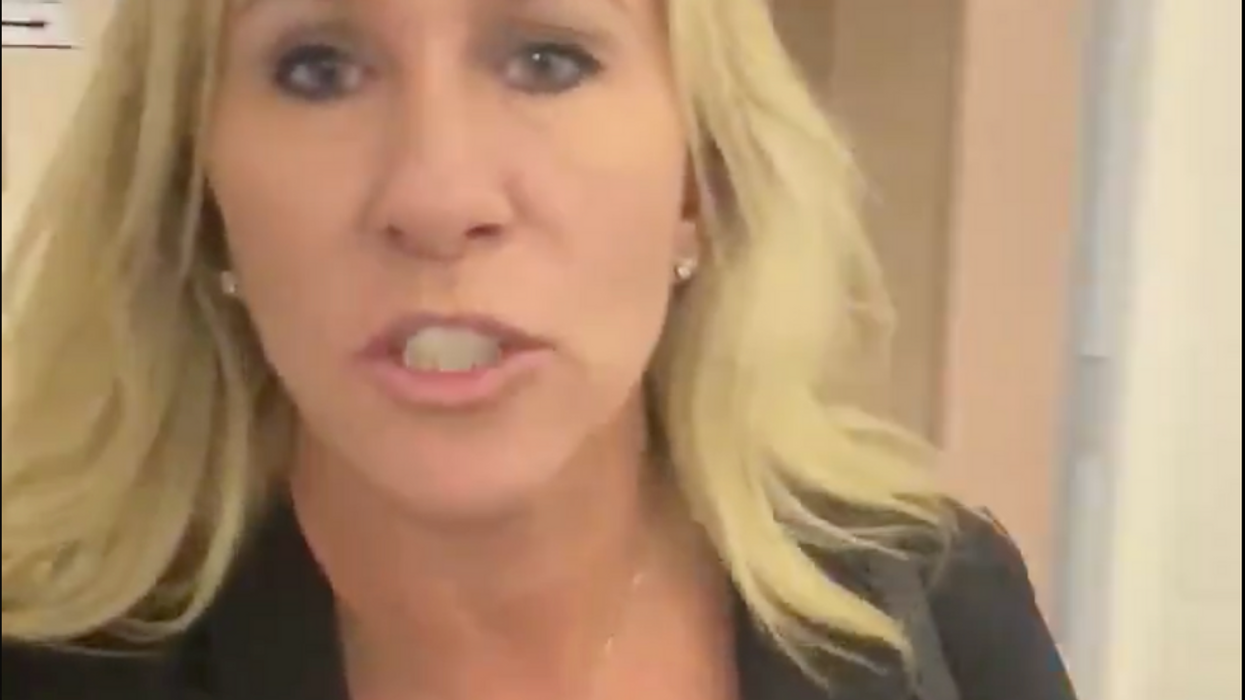 Rep. .Marjorie Taylor Greene
Far-right conspiracy theorist Marjorie Taylor Greene (R-GA) is facing backlash on social media for trafficking in misinformation and propaganda on her big return to House committees, surprising nobody and perhaps least of all Speaker Kevin McCarthy (R-CA), who gave her those seats.
Despite Greene's history of making incendiary comments and pushing dangerous and racist conspiracy theories, for which a bipartisan House stripped her of her committee assignments two years ago, the new capitulating Republican majority sat her on two prime committees shortly after the troubled start to its rule.
One of those committees, the House Oversight and Accountability Committee — chaired by Rep. James Comer (R-KY), a right-wing firebrand and election denier — held its first hearing on federal pandemic spending, which it had labeled "a prescription for waste, fraud, and abuse."
Fresh off comparing Tyre Nichols' brutal killing by several police officers to the death of Capitol rioter Ashli Babbitt, Greene took her time on the mic to invoke alt-right buzzwords like "abortion" and "Planned Parenthood" and spread fake news to smear the Biden administration.
After a two-minute-plus tangent purporting that a bulk of "COVID cash" had gone toward facilitating abortions and promoting lies involving drag queens, while the committee questioned the Comptroller General of the U.S. Government Accountability Office, Gene Dodaro, Greene segued to another conservative hot topic: critical race theory.
"Mr. Dodaro, can you tell me how much COVID cash went to CRT?" Greene asked, triggering a look of confusion from Dodaro, who seemed unsure of what the term meant — and had probably expected questions on issues that actually matter to Americans.
Undaunted, Greene carried on: "CRT, Critical Race Theory and Education. It's a racist curriculum used to teach children that somehow their white skin is not equal to black skin and other things that education [sic]."
"I don't know that. But I do know that there's provisions that the federal funds generally are not used. They're supposed to be used for curriculum," Dodaro responded, the expression of confusion still visible on his face.
Seemingly unsatisfied with the lack of future campaign soundbites from her previous question, Greene pivoted directly to an old habit she excelled at — disseminating outlandish hoaxes.
"Oh, Mr. Dodaro, I have to tell you in Illinois, that they received $5.1 billion at an elementary school there that used it for equity and diversity," Greene baselessly alleged. Despite not having a shred of evidence to back it up, she added, "So it's being used for these things."
A fact check by CLproud.com revealed that although Illinois received more than $5 billion in funding for education in 2021 under President Biden's American Rescue plan, it is "not true that all of this funding went to a single elementary school. The money was split between 851 school districts in Illinois."

Afterward, Greene, to the embarrassment of her colleagues, pressed Dodaro on how much pandemic relief money went into fostering "drag queen story time," where "men dress up as women and read books to children."
A video of Greene's questioning, uploaded by Twitter user @Acyn, had garnered over 16.9 million views early Friday. The stinging reactions the video garnered indicate that Americans were not impressed by Greene's posturing.