North Carolinians Oppose 'Country's Worst Voter Suppression Law'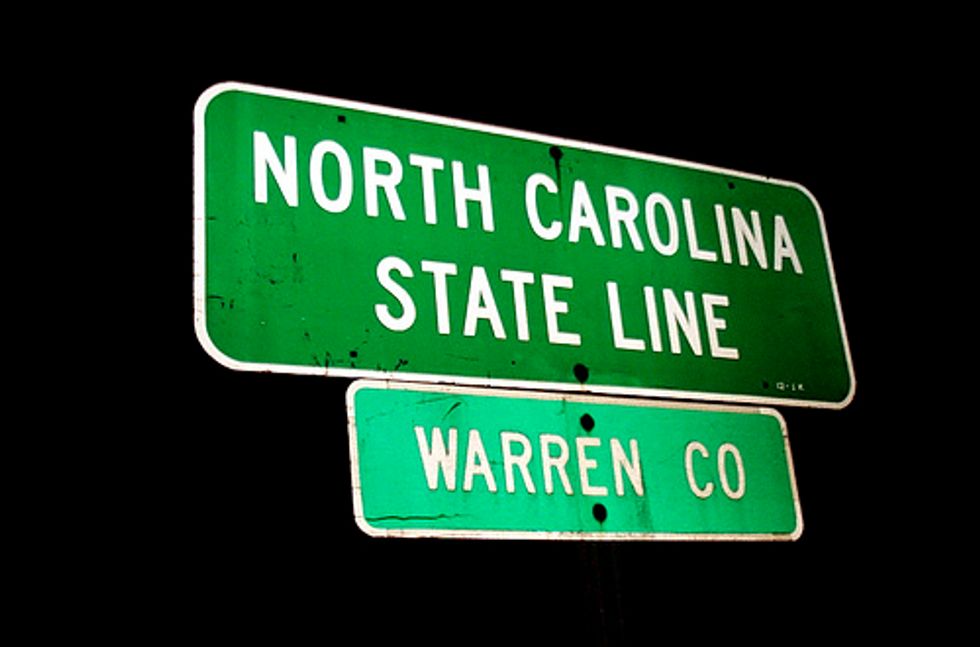 Only 39 percent of North Carolinians support the draconian set of voting restrictions that The Nation 's Ari Berman called "the country's worst voter suppression law," according to a new survey from Public Policy Polling .
"Voter photo identification is the central element of these reforms," Governor Pat McCrory (R-NC) wrote in an op-ed defending the bill he signed today. Requiring ID is clearly the most popular feature of the law, with 66 percent of voter supporting that provision.
But the popularity of the ID requirement isn't enough to negate the extremely unpopular aspects of the bill, which 50 percent of voters oppose.
Both Democrats (70/12) and Republicans (68/22) think straight party voting should be allowed to continue.
Similar margins oppose reducing early voting. The end of extra opportunities to vote in Florida led to reports of some people waiting as long as nine hours to vote. Governor Rick Scott (R-FL) recently signed a bill restoring early voting.
These two provisions are among more than a dozen restrictions on voting that are designed for one purpose: stopping non-Republicans from showing up at the polls. Since Republicans took over both state houses and the governor's office, they have been pursuing an unabashedly conservative agenda that has baffled the rest of the nation and drawn protesters by the thousand to the capitol every week for "Moral Mondays."
On Monday, two lawsuits challenging the law were filed with another focused on the voter ID provision expected to be filed Tuesday.
Since the Supreme Court threw out Section 4 of the Voting Rights Act that set out the formula for the states and counties requiring "pre-clearance" all of the changes they made to their electoral processes, seven southern states have passed laws that will likely make it more difficult for minorities to vote.
But no state — not even Texas, which the Department of Justice is seeking to put back under "pre-clearance" because of their aggressive stance against minority voter rights — is as bad as North Carolina.
Clearly, the state's voters, including 70 percent of moderates, don't like it.
Photo: taberandrew via Flickr.com