North Korea Threatens To Dump Trump Summit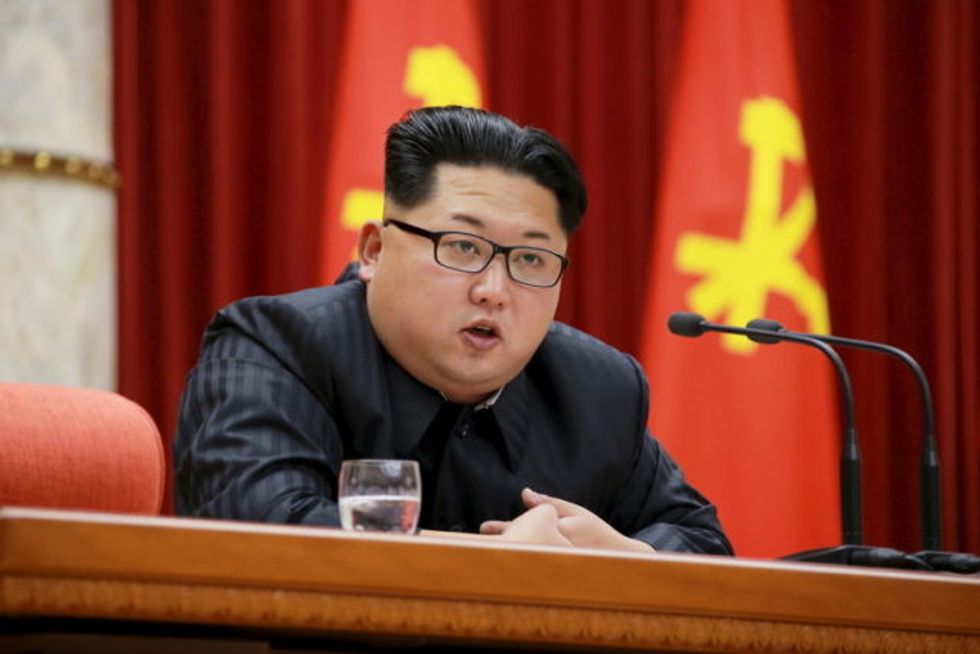 Reprinted with permission from AlterNet.
President Donald Trump's planned meeting with North Korean leader Kim Jong-un may be in peril as the regime has reportedly abandoned talks with South Korea and is threatening to scuttle the summit with the United States over ongoing military drills.
Talks between North and South Korea were planned for Wednesday, local time, but the South Korean outlet Yonhap reports that those meetings were abruptly canceled Wednesday morning.
North Korea's state-run media reportedly called the joint U.S.-South Korean military drills a provocation, despite the fact that the continuation of these operations had been reported as a precondition of further talks by the South Korean national security adviser in March. Because of these "provocations," the North Korean regime may cancel the summit planned with Trump, which has been widely hailed as a major step forward in diplomatic relations between the two countries. Some, however, have warned that the Kim regime may have more nefarious motives than was initially apparent.
"This exercise targeting us, which is being carried out across South Korea, is a flagrant challenge to the Panmunjom Declaration and an intentional military provocation running counter to the positive political development on the Korean Peninsula," the North Korean Central News Agency said in a report, according to the Washington Post.
It continued: "The United States will also have to undertake careful deliberations about the fate of the planned North Korea-U.S. summit in light of this provocative military ruckus jointly conducted with the South Korean authorities."
Trump announced last week that the upcoming summit with the North Korean leader was scheduled for June 12 in Singapore.
Cody Fenwick is a reporter and editor. Follow him on Twitter @codytfenwick.