Northern California Wildfire Overruns Firefighters, Injures Eight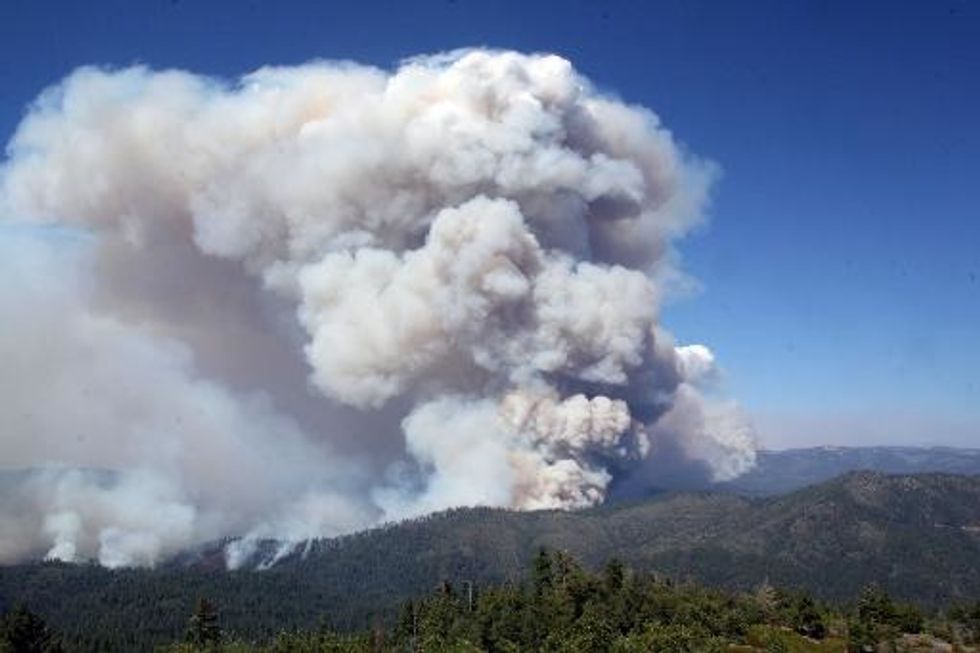 By Joseph Serna, Los Angeles Times
A wildfire that overran firefighters in Northern California over the weekend, injuring eight, continued to rage out of control into Monday after forcing the evacuations of several Mendocino County mountain communities.
The Lodge fire was just 35 percent contained after burning roughly 8,700 acres, according to the California Department of Forestry and Fire Protection. The fire, which broke through firefighters' eastern flank, has been burning through bone-dry timber in inaccessible, rugged hillsides where flames can make huge runs against firefighters.
Smoke has also been settling in the Ukiah Valley, prompting air-quality warnings.
From Friday night to Saturday the fire exploded across more than 2,200 acres and injured eight firefighters, CalFire reported. Lightning from thunderstorms that have passed over the region in recent days have also been triggering random fires, further straining firefighting resources.
Residents east of Brush Mountain near Highway 101 remained under evacuation orders Monday morning.
The blaze was one of many crews were fighting across the region. More than 1,200 firefighters remained in Siskiyou County battling the July Complex fire — a series of blazes that started with lightning strikes Aug. 2 and have burned through more than 15,000 acres. The fire was just 27 percent contained Monday morning and several dozen residents remain evacuated.
More than 134,000 acres have burned across Northern California since late July.
AFP Photo/Mike Mcmillan
Interested in national news? Sign up for our daily email newsletter!