Nostalgia For Iraq's Saddam Hussein Flowers On Social Media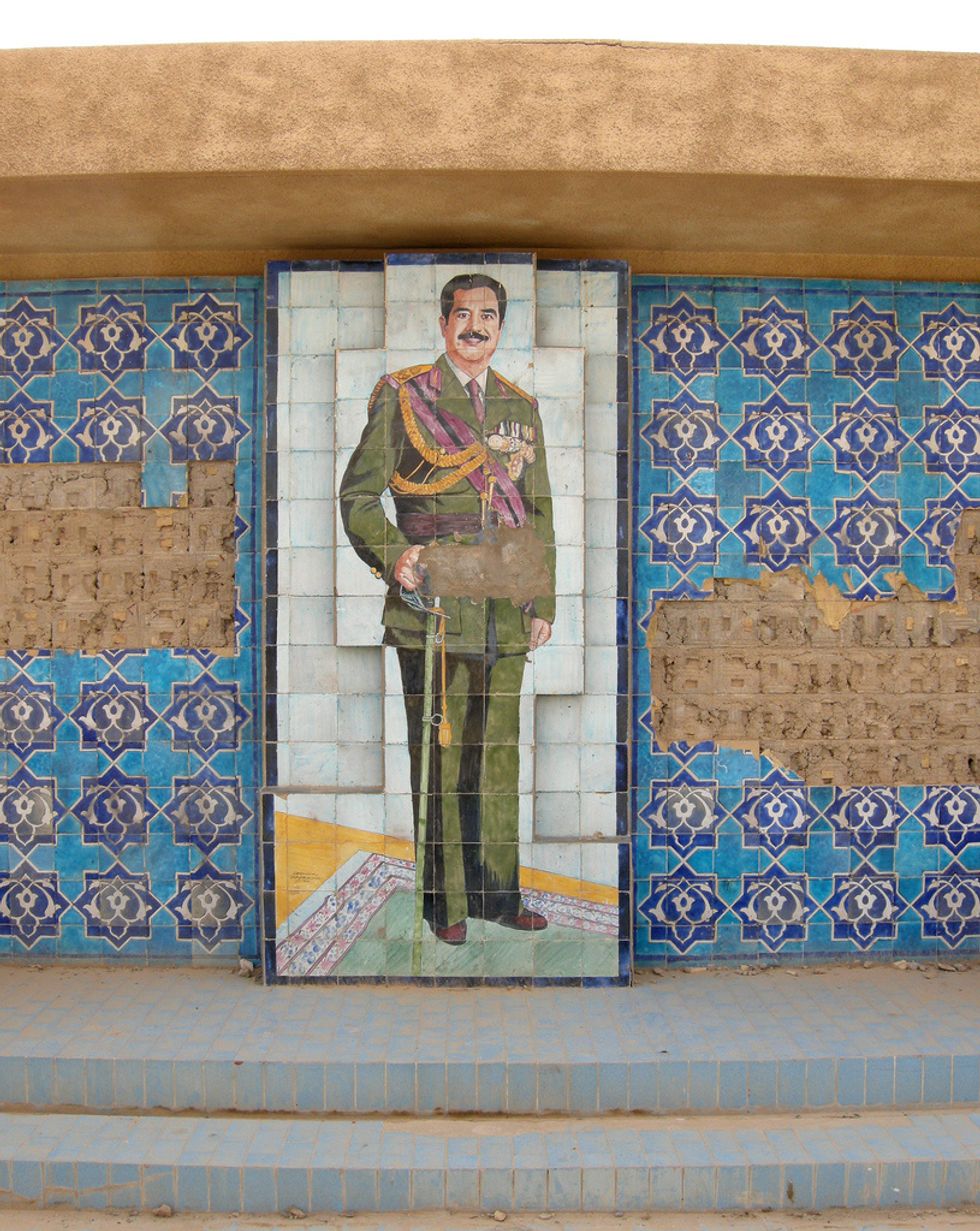 By Hannah Allam, McClatchy Washington Bureau (TNS)
WASHINGTON — On a recent Saturday evening, Ahmed al-Shabibi relaxed at a hookah cafe in England with other Iraqi friends — both Shiite and Sunni Muslims — when the conversation turned to the ongoing battle to reclaim the city of Tikrit from Islamic State jihadists.
A Sunni in the group lamented Iranian interference in the fight and boasted that such meddling never would've occurred under the former Sunni dictator, Saddam Hussein. Al-Shabibi said he and the others agreed because, "Saddam, as you know, had a very interesting idea of security."
But then the Sunni man went farther, chalking up Saddam's atrocities to clairvoyance by asserting that "Saddam could see what Iran wanted to do" and had to keep a firm hand on the nation's sovereignty. That's when al-Shabibi and others from Shiite families who'd fled the old regime reminded their friend of a dark era that's getting a whitewash these days because of the nonstop violence since the U.S.-led invasion of 2003.
Nostalgia for Saddam is hardly new, but it appears to be reaching fever pitch these days because Iraq is in such bad shape, with vast territories lost to the Islamic State's sadistic caliphate, the army in such shambles that Iranian-backed militias are filling the void, and Americans once again bombing on behalf of a Shiite-led government whose sectarian policies are regarded as chief drivers of the Islamic State's appeal.
The yearning for a more orderly time, coupled with social media tools that weren't around a decade ago, has led to a burst of pro-Saddam memes, flowery apologies on Facebook for doubting his tactics, endless Twitter wars over his legacy and several fan-created Tumblrs, including one that features a suave-looking Saddam smoking a cigar with a text bubble that asks, "Miss me?"
"I won't say I have nightly arguments on Twitter, but it seems like it nowadays," said al-Shabibi. "It's from people who are clever and who, no doubt in my mind, love Iraq. But they keep talking about the '80s like they were perfect. They think it was when Iraq was united and powerful. But they forget that it was also a time when people disappeared from the street."
Part of the reason for the plethora of Saddam tributes now no doubt is owed to a confluence of events: the 12th anniversary of the U.S.-led invasion on March 19, the April 9 anniversary of the toppling of the iconic Saddam statue in a Baghdad square and the fierce fighting going on now in and around Tikrit, just outside Saddam's birthplace of Awja. Saddam's mausoleum there was destroyed in the combat; Shiite militiamen filmed themselves cheering on top of the rubble, underscoring the broader sectarian score-settling that's mixed up in the anti-extremist fight.
For Mohammed al Ani, Saddam's toppling is at the root of the region's current upheaval.
"Saddam was the tip of the spear facing Iran, and when it was broken, Arab countries fell one after another. He had been their strategic reserve of support and power," said Ani, 36, a former member of Saddam's Baath Party who's seeking political asylum in Europe. "He was a man who understood his enemies and loved Iraq."
In a scathing essay this month in which he compared the Islamic State to Hitler's Third Reich, the Nobel Prize-winning author V.S. Naipaul called Saddam "the cat that kept the rats of Islamism at bay."
"He may not have been a savory character," Naipaul wrote, "but his overarching policies were holding on to power and modernizing Iraq."
Even harsh critics of Saddam's reign acknowledge that, in a turbulent region, he brought a measure of stability and security — that is, when he wasn't waging war on neighboring Iran and Kuwait. Laws under Saddam guaranteed greater rights for women than in most Middle Eastern countries; rolling back women's rights was among the first steps taken when conservative Shiites took power.
"I wouldn't refute for a minute the good that he did, in terms of infrastructure. Generally, in terms of gender equality, not bad," said Hasan Hafidh, whose Shiite merchant family went into exile after Saddam's forces loaded them onto a pickup and dumped them at the Iranian border in 1978. "But in the grander picture, he was just — what can I say? — an autocrat who committed mass atrocities. That really overshadows any good that he did."
Sick of what he considers historical revisionism, Hafidh, a graduate student in England whose focus is relations between Sunnis and Shiites, vented this month on Twitter: "How some people have the audacity and sheer nerve to practically venerate Saddam as if he were some holy figure will forever baffle me."
One chief battleground for Saddam apologists vs. detractors is the official Facebook page of his daughter Raghad Saddam Hussein, who sometimes refers to her father in postings as "knight of the Arabs." The comments section is typically ablaze with sectarian jabs in both directions. One debate topic is the widely held belief among Shiites that Islamic State militants are really just disgruntled former members of Saddam's Baath party who switched clothes and espoused a new ideology in an attempt to reclaim power.
Raghad, Saddam's daughter, only fueled the speculation of a Baathist-extremist alliance with a recent Facebook posting in which she hinted that her father's old comrade, the fugitive Baathist Izzat Ibrahim al Douri, was involved in the current fight for Tikrit. She posted a photo of Douri with a message that said, "May God make you victorious."
Ani, the Sunni former Baathist, said it was a myth that the Islamic State, also known as ISIS, was just a new incarnation of the Baath party. The Baath party exists only on paper now, he said wistfully, with former members left jobless and sounding delusional about the prospects for restoring some kind of moderate, Sunni power.
With mainstream Sunnis caught in a tug of war between sectarian extremists, Ani said, is it any wonder that many are missing Saddam more than ever?
"I am a Sunni who is accused of supporting ISIS, and in the eyes of ISIS I am a Sunni who must be killed because I won't join them," Ani said. "So ask me if Saddam's era was best now that a million people have died and many more have lost their homes."
Al-Shabibi conceded that "Sunnis are having a hard time at the moment," in part because of sectarian policies from Shiite leaders who've disappointed all Iraqis, not just Sunnis. But he said the ultimate blame lay with Saddam; his regime purged any promising leaders and drove out some of the country's best minds. Such nuance is lost, however, when it comes down to a stark comparison of life now and under Saddam.
"Under Saddam, you knew who the enemy was," he said. "Right now, it's uncertainty. You don't know who the enemy is."
And, al-Shabibi said, he's noticed the same kind of dictator nostalgia cropping up for other Arab leaders whose abrupt exits from power have led to a tangle of interconnected conflicts across the Middle East and North Africa.
"I'm hearing Libyans talk of Gadhafi with fondness," al-Shabibi said of late Libyan strongman Moammar Gadhafi. "And I think, really? For them it's only been three years."
(c)2015 McClatchy Washington Bureau, Distributed by Tribune Content Agency, LLC
Photo: Brian Hillegas via Flickr