Not Just A Cop: Mitt Pulled Pranks Dressed As Fireman, Mobster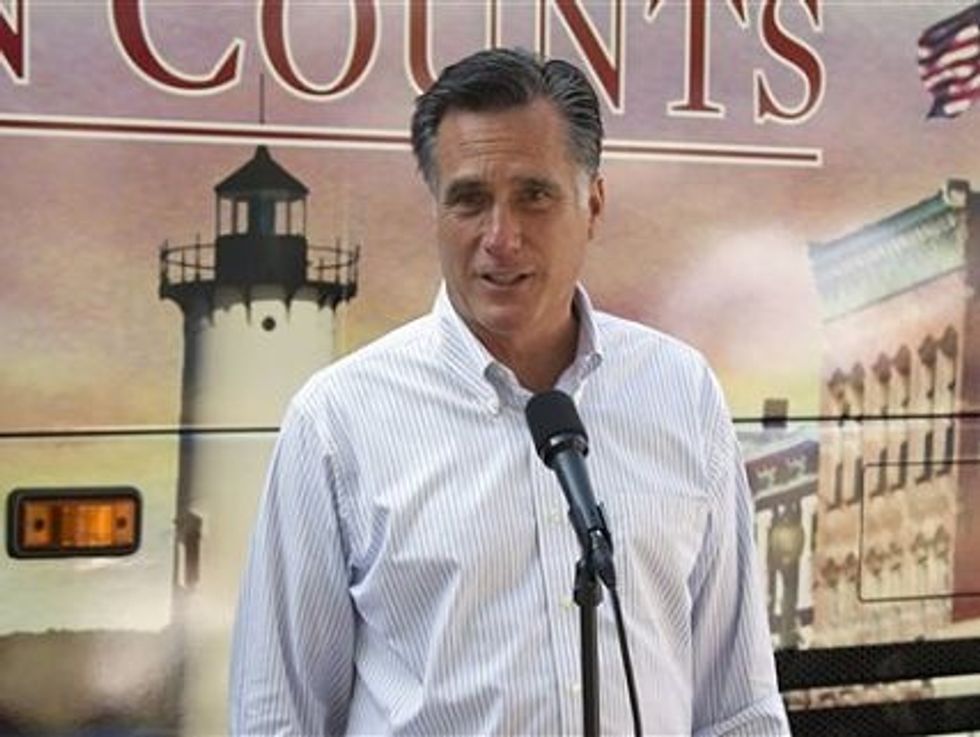 What is it with Mitt Romney and costumes?
Joe Conason reported three weeks ago that Romney used to don a Michigan State Trooper's uniform and pull over unsuspecting motorists when he was a young man; today, The Daily Caller has reported two similar incidents that transform Romney's odd prank into an odd pattern.
According to The Daily Caller report, a teenaged Mitt Romney dressed in what a witness called "gangland fashion," and pretended to rob the Princeton Prep Shoppe in Birmingham, Michigan.
The four teens wore "trench coats with turned-up collars and wide-brimmed fedoras," [store owner Ben Shaw] told The Daily Caller in an interview.

The pretend gangsters made a beeline for the storefront. One knocked the door open while two others "stood menacingly with their hands in their pockets." Shaw instantly pegged the fourth member of the team as Romney. The boy "shoved his way in," he said, wielding a toy Tommy gun.

"This is a stick-up," Shaw recalls Romney saying, adding that he "proceeded to 'spray' the entire store as sparks from the toy flew from the muzzle."

In the blink of an eye, the pranksters jumped into their getaway car and sped away.
Shaw also recalled another prank, in which Romney appeared at his store late at night — dressed "in full Bloomfield Township fireman's regalia."
"He had on the waterproof cape, the fire helmet, and he was carrying a bona fide fire ax," Shaw told TheDC, and barged into the store screaming, "Where's the fire? Where's the fire?"

The costumed Romney paraded through the store — all the while yelling about a nonexistent fire while swinging the ax over his head — and walked out the unlocked front door. And as quickly as he had barged in, he vanished.
Romney claimed that he got his Michigan State Trooper's uniform from his father; while The Daily Caller story gives no indication of how he received the fireman's uniform, it seems likely that the Governor of Michigan provided it for him as well.
When asked to comment by The Daily Caller, a Romney campaign spokesperson did not dispute the stories — but claimed that Romney was not armed with a toy Tommy gun in the first incident, and that he carried a fire hose instead of an axe in the second.
Shaw claims that one of his employees responded to the stick-up by labeling Mitt as "a crazy goofball." Given Romney's pattern of playing dress-up and his well-documented "prank" on a gay classmate at the Cranbrook School, however, his former Stanford classmate Robin Madden's reaction of "Wow, that's pretty creepy" seems more appropriate.