Nuns On The Run… Against Paul Ryan's Budget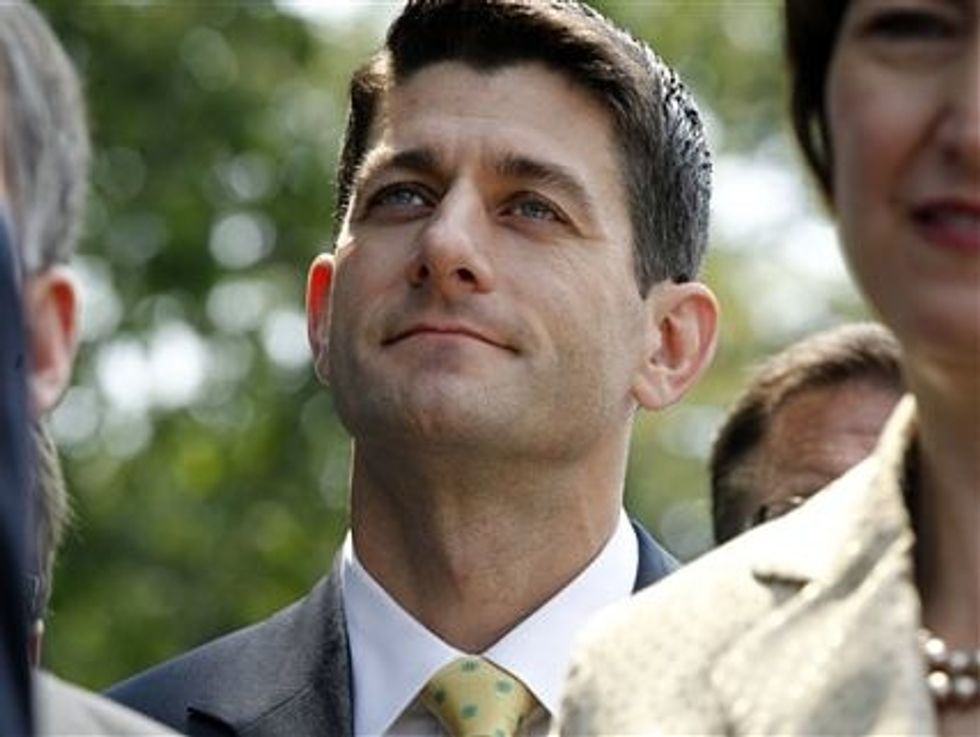 The next time Paul Ryan decides to trumpet the Catholic values of his budget proposal, he better make sure no Catholics are actually around—or, at least, not the very religious ones. Today a group of Roman Catholic nuns embarked on a multi-state bus tour to protest the Ryan Budget, which they have framed as an issue of social justice.
"As Catholic sisters, we must speak out against the current House Republican budget, authored by Rep. Paul Ryan," the organization writes on its website."We do so because it harms people who are already suffering."
The Nuns on the Bus tour will travel eastward from Ames, Iowa, all the way to Washington, DC, passing through Wisconsin, Illinois, Indiana, Michigan, Ohio, and Pennsylvania.
"When the federal government cuts funding to programs that serve vulnerable people, we see the effects in our daily work," they write. "Simply put, real people suffer. That is immoral."
The Republican-backed Ryan Budget seeks to reduce the deficit by slashing funds for food stamps programs and Medicaid, while increasing tax-breaks for corporations. In his religious defense of the proposal, Ryan argued "Our budget offers a better path consistent with the timeless principles of our nation's founding and, frankly, consistent with how I understand my Catholic faith." Apparently, Ryan's conception of "timeless principles" involves a deep understanding of Newt Gingrich's Contract with America.