How Bad Were OAN's Last Months On DirecTV? This Bad
@revrrlewis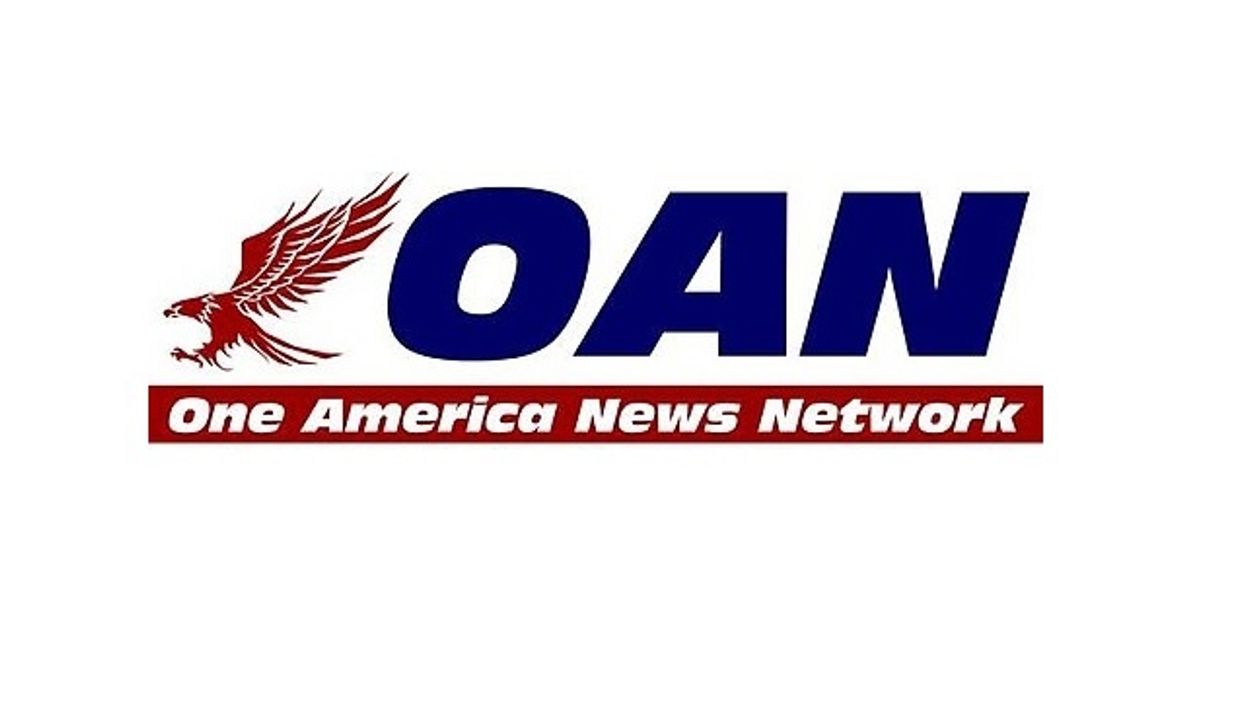 As of April 5, DirecTV has removed One America News Network from its TV subscription packages.
In January, DirecTV announced that it would not renew its contract with the far-right conspiracy theory network. Although OAN provided years of virulent bigotry and right-wing misinformation, including one reporter's on- and off-screen attempts to overturn the 2020 election, the announcement came after a massive public backlash to a Reuters report which revealed that DirecTV's owner, AT&T, played a critical role in creating OAN and supplied 90% of its income.
Once news broke of its DirecTV contract expiration, OAN filed a breach of contract lawsuit against AT&T and briefly solicited viewers for "dirt" on AT&T's board chair. Meanwhile, OAN programming has gotten worse since January, as the network doubled down on old staples like anti-vaccine conspiracy theories and lies about the 2020 election, as well as irresponsible coverage of new topics like the Russian invasion of Ukraine and the Supreme Court nomination of Ketanji Brown Jackson.
The OAN line on COVID-19 vaccines, as delivered by correspondent Pearson Sharp, is that the vaccines are "turning into DNA" to become "part of your body's genetic code," meaning that "there's a good chance they could … kill you." None of this is true, but in February, Sharp took these abject lies about vaccine mortality in a genocidal direction, telling OAN viewers that the survival of the United States depended on COVID-19 vaccines killing liberals. Sharp also appeared on Infowars, where he hypothesized that COVID-19 restrictions could spark a justified revolution.
Though she was not OAN's only misinformer about the 2020 election, former host Christina Bobb became the network's face of its attempts to overturn the 2020 election results. She fought for, reported on, and fundraised for the Arizona "audit," and before she left OAN in March to work for former President Donald Trump, Bobb had begun a new phase of her pressure campaign against state-level Republicans to begin new "audits."
OAN also attached its brand of unhinged conspiracy theories to the Russian invasion of Ukraine. Multiple OAN figures have suggested or stated that the Russian attack on a maternity hospital in Mariupol, Ukraine, was what Sharp called a "false flag operation" connected to billionaire George Soros.
But few OAN personalities took as much of an interest in spreading misinformation about the war in Ukraine as prime-time host Dan Ball, who repeatedly spread Russian government propaganda about nonexistent "biochemical weapons plants" in Ukraine, and seems to fervently believe that the war somehow involves President Joe Biden's son, Hunter Biden, and the 2020 Trump campaign's old, desperate allegations against Biden and a Ukrainian energy company, Burisma. In one segment about Ukraine, Ball even agreed with a guest that the U.S. military should invade and occupy northern Mexico because of immigration.
OAN also spent the past few weeks directing viewers' ire toward Supreme Court nominee Ketanji Brown Jackson. Like much of right-wing media, OAN is enthralled by the false narrative that Jackson "lets pedos out of jail early," according to Ball, who also called the accomplished jurist "scum" based on this smear. OAN programming has called Jackson part of "the pedophilia problem that is currently happening in the left," an unmistakable reference to QAnon lies (previously seen during the pre-QAnon Pizzagate era) that liberal elites participate in the systematic sexual exploitation of children.
In what may be OAN's waning days, as DirecTV essentially replaced it with Fox Nation and some of its more visible "talent" have fled the sinking ship, OAN launched its own streaming service in an attempt to stay alive. While subscriber numbers are not publicly known, it seems unlikely that "OANN Live" will make up for the financial loss of OAN's DirecTV contract.
More importantly, OAN's conduct since losing DirecTV -- suing its former carrier, spreading Russian propaganda, convincing viewers that not only will vaccines kill people but some of them have to die, to say nothing of its shockingly hateful anti-LGBTQ content -- should make it clear to any TV provider that this litigious, conspiratorial disaster of a channel is simply not worth the trouble.
Reprinted with permission from Media Matters