One America News Is Top Cable Choice For Insurrection And 'Mass Executions'
@revrrlewis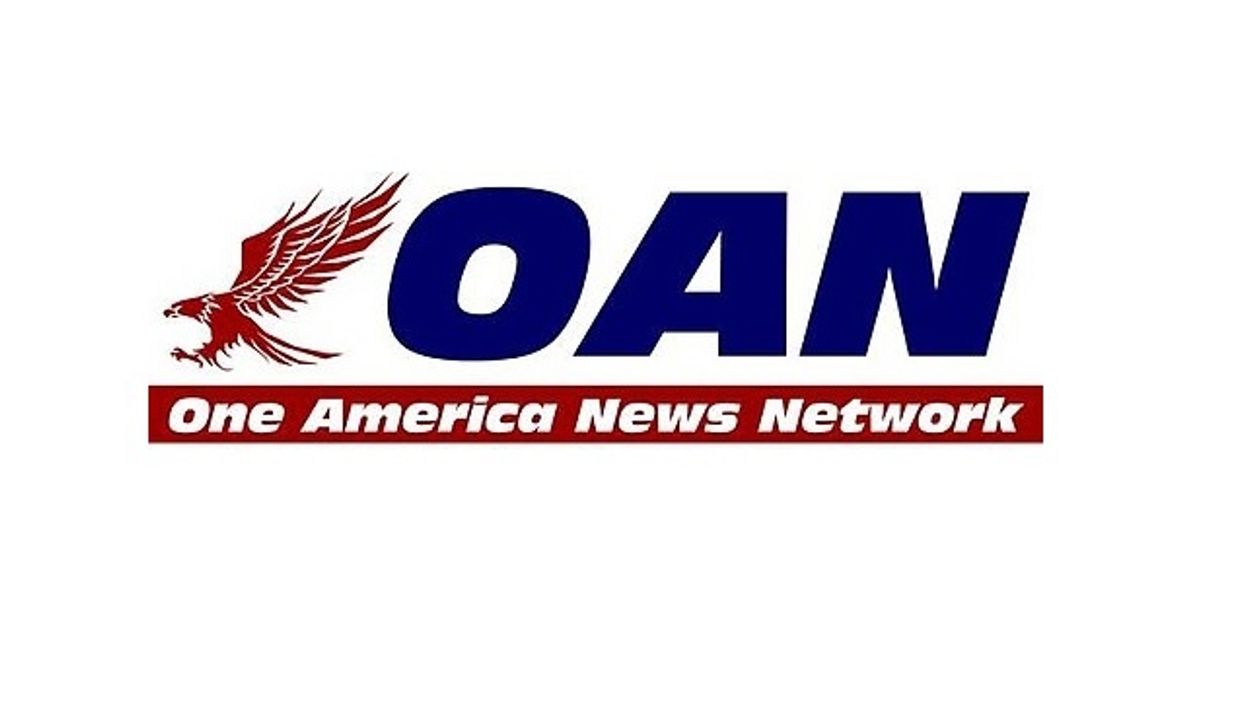 One America Network Pushes 'Plandemic' Paranoia
The January 6, 2021, attack on the U.S. Capitol by supporters of former President Donald Trump was a watershed moment for conservative media. The "peaceful transition of power" that has long been a force in the mythologization of American democracy broke down that day, and rather than owning up to the gravity of a violent attack on that tradition, One America News Network stuck to its familiar playbook of lies and deceit – this time in service of increasing voter suppression.
A survey performed in September 2021 found that 68% of Republicans wrongly believed that the 2020 election was stolen from Trump. Among Republicans who primarily trust far-right outlets like OAN, 97% believed the election was stolen. This correlation is no coincidence, and right-wing media's continued lies about the 2020 election have provided fuel for nationwide voter suppression efforts by the GOP. In the wake of the Capitol attack, OAN became an important part of the conservative media campaign pushing a whopping 440 bills in state legislatures in 2021 that attempted to restrict voting access.
Voter suppression is nothing new for the conservative movement, but OAN used the aftermath of January 6 to double down on election lies and promote efforts to make voting more difficult for its fellow Americans – while priming its right-wing audience for a potential civil war.
OAN helped drive a frenzy for fraudulent election audits
OAN correspondent Christina Bobb disputed the 2020 election results before a winner was even declared, a moment which was a harbinger for her coverage in 2021. Fueled by a passionate embrace of the Big Lie that the election had been stolen, Bobb essentially became a salesperson for election audits in any state that would entertain the idea.
Bobb provided documents and testimony to get the Arizona audit in motion, and founded a nonprofit to raise money for the audit. Her group Voices & Votes raised $605,000 for the Arizona audit, or about 10% of its cost, undoubtedly in part because of Bobb's frequent fundraising during her audit coverage on OAN.
The amateurish operation in Arizona appears to be the playbook for other so-called "audits" going forward, even though it confirmed both President Joe Biden's victory in the state and the oft-asserted fact that there was no significant fraud. But that didn't stop Bobb or other audit extremists.
Bobb has been concentrating her efforts to spread audits to Pennsylvania, Georgia, Wisconsin, and Michigan, counting on friendly GOP legislatures to indulge in the Big Lie. Some states, like Pennsylvania and Wisconsin, are making moves toward their own audits. In Texas, which Trump won handily, preliminary results of an audit have once again confirmed earlier counts.
Besides its own correspondent, OAN has helped create a second star of the right-wing election fraud movement. MyPillow CEO Mike Lindell was already known before the 2020 election to be a prolific, unhinged Trump supporter, but Lindell's delusions turned into an erratic fusillade of election lies, and -- unprecedented in television news -- the wealthy pillow CEO acquired vast swaths of OAN airtime in 2021 to zealously push his own false claims and conspiracy theories.
OAN repeatedly aired at least three different Lindell "documentaries" alleging to unravel the conspiratorial web behind the 2020 election. Additionally, OAN ran ads for Lindell's three-day "cyber symposium" over 150 times in a single week, before devoting more than 30 hours of live coverage to his erratic event. Just before Lindell's symposium began, OAN was sued by Dominion Voting Systems for defamation over spreading other election lies; later the network was hit with another defamation suit from voting technology company Smartmatic.
OAN followed the symposium and defamation suit by letting Lindell take over its evening programming on at least three occasions. In his "The Lindell Report" the businessman aired even more potentially defamatory election lies.
OAN backed voter suppression attempts nationwide
Pursuant to its whole-of-network embrace of the Big Lie, OAN gave friendly coverage to or expressed outright support of several voter suppression efforts in states all over the country.
OAN's prime-time shows became important stops for Texas state legislators to promote Senate Bill 7, which "includes provisions to limit early voting hours, curtail local voting options and further tighten voting by mail." On June 1, OAN's Natalie Harp hosted GOP state Rep. Kyle Biedermann to raise concerns about "a lot of things going on against the laws" in 2020, like "drive-thru voting" and "ballots that were mailed out that shouldn't have been mailed out." OAN's Dan Ball hosted state Sen. Bob Hall, who claimed that SB 7 would guard against what he called "soft fraud" by "election officials taking advantage of rules to bend them as much as they could in their favor." According to Media Matters' data, since December 2020, eight Texas state legislators have made at least 23 appearances on OAN prime time, many of them clustered around the SB 7 debate.
The Georgia omnibus election bill was another focal point of OAN programming, particularly since the network is also interested in fomenting an election audit in Georgia. In ostensible news segments, OAN reports called Senate Bill 202 a "voting rights bill" that is "securing integrity for future elections," and literally laughed at the notion that anyone would take issue with these "common-sense changes." The Justice Department filed suit against Georgia over a long list of "racially discriminatory" provisions in the law, including "the prohibition on efforts by churches and civic groups to provide food or water to persons waiting in long lines to vote."
OAN frequently turns to one guest in particular for Georgia political commentary: former state representative and current gubernatorial candidate Vernon Jones. According to Media Matters' data, Jones has made at least 26 appearances on OAN prime time since December 2020 -- often dedicated to promoting his campaign for governor while pushing election lies and audit attempts.
Video fileVideo Player
00:0001:35SHARE
CitationFrom the October 5, 2021, edition of OAN's Real America with Dan Ball
OAN primed its audience for more political violence
On June 23, correspondent Pearson Sharp drew widespread condemnation for an OAN segment suggesting mass executions of Democrats for supposedly stealing the election from Trump.
Declaring the 2020 election was actually "overthrown," Sharp told his audience: "Any American involved in these efforts, from those who ran the voting machines to the very highest government officials, is guilty of treason under U.S. Code. 2381, which carries with it the penalty of death."
Despite the unmistakable clarity of Sharp's words, he told Talking Points Memo, "Neither I, nor OAN, are suggesting anyone should be executed," but added, "That is for the appropriate law enforcement agencies to determine."
Sharp's midsummer bloodlust wasn't much of an aberration for One America News Network. OAN guests have casually gamed out civil war scenarios on-air, and the network has aired reports accusing "retired Democrat generals" of spreading civil war allegations against Republicans, while falsely claiming "evidence indicates that it is actually the left that is at war."
Though she did not directly suggest violence, Bobb brought in the new year by strongly denouncing the Biden administration as "fascist" and "illegitimate," in part for having "faked an insurrection on the Capitol" and stealing the 2020 election. For a conservative steeped in Second Amendment mythology about "the tree of liberty" and "the blood of tyrants," the dots don't need to be connected.
Wayne Allyn Root, a radio host and far-right conspiracy theorist, appeared on OAN in December and denounced Biden's "communist dictatorship" for stealing both the 2020 election and Georgia's two U.S. Senate seats, giving Democrats their current tie-breaking Senate majority "destroying this country." Root accused Democrats of "looking for a civil war," which he claimed conservatives like him do not want -- but later in the same rant, Root said that the oppression of conservatives by the Democratic Party "is a lot worse" than the conditions that merited the American Revolution.
"The worst is yet to come," Root warned.
Video fileVideo Player
00:0006:46SHARE
CitationFrom the December 29, 2021, edition of OAN's The Real Story with Natalie Harp
OAN is headed into 2022 with more of the same lies, and little care for any negative consequences
From OAN's perspective, 2021 was a good year for "election integrity." OAN's Bobb fought for and secured an Arizona election audit, and successfully spun the mundane results into enough fuel to keep pushing for more audits. OAN collected viewers and money from airing MyPillow's Lindell, even if it did help get the network sued for defamation. Several of the voter suppression initiatives OAN supported became law. OAN's suggestions of political violence have retained a veneer of plausible deniability while priming the audience with fury and fear to keep pushing for more voter suppression.
Reckless, false commentary about stolen elections and calls for punishing enemies are how we got Trump supporters invading the Capitol, menacing members of Congress, and chanting to execute Trump's vice president one year ago. But it's all just good business for OAN.
Reprinted with permission from Media Matters