Obama, Family Confirm Death Of IS Hostage Kayla Mueller
@AFP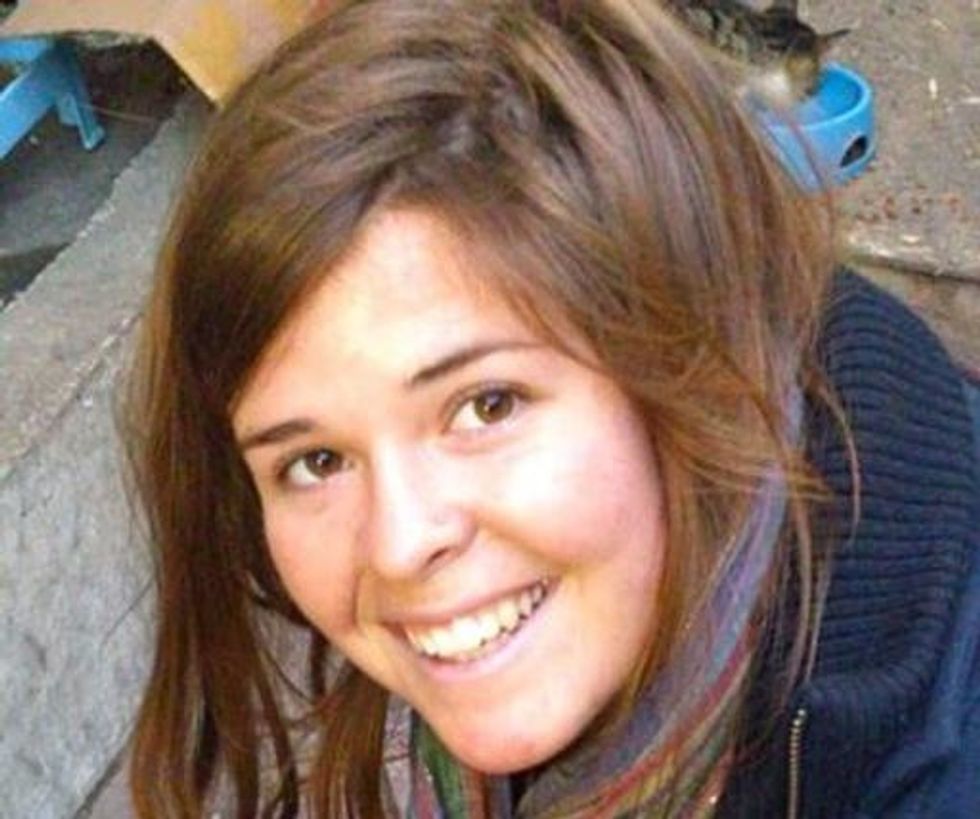 Washington (AFP) – U.S. President Barack Obama on Tuesday confirmed the death of Kayla Jean Mueller, who was taken hostage in Syria by the Islamic State group, and vowed to track down her captors.
"No matter how long it takes, the United States will find and bring to justice the terrorists who are responsible for Kayla's captivity and death," he said in a statement.
The 26-year-old aid worker from Arizona was captured in August 2013 in Aleppo.
The IS group claimed last week she had been killed in an air strike by a Jordanian warplane in the Syrian city of Raqa, the militant group's self-proclaimed "capital."
The White House said that over the weekend IS had sent Mueller's family a "private message" with additional information, that was "authenticated" by intelligence, allowing them to confirm her death.
Parents Carl and Marsha Mueller on Tuesday voiced their heartbreak at the death of their daughter, but said they were proud of her and the humanitarian work she did.
"We are so proud of the person Kayla was and the work that she did while she was here with us. She lived with purpose, and we will work every day to honor her legacy."
"Our hearts are breaking for our only daughter, but we will continue on in peace, dignity, and love for her."
In a letter from captivity in early 2014 — which was partially redacted — Muller said she was "completely unharmed" by her captors but heavy-hearted about the toll it must be taken on her family.
"Just the thought of you all sends me into a fit of tears," she wrote in the letter released by her family.
"If you could say I have 'suffered' at all throughout this whole experience it is only in knowing how much suffering I have put you all through."
She dreamt about family camping trips and imagined meeting them at the airport if she were released.
"I miss you all as if it has been a decade of forced separation."
Obama praised Mueller's humanitarian work at home, in the Middle East and elsewhere.
"Kayla dedicated her life to helping others in need at home and around the world. In Prescott, Arizona, she volunteered at a women's shelter and worked at an HIV/AIDS clinic."
"She worked with humanitarian organizations in India, Israel, and the Palestinian territories, compelled by her desire to serve others.
"Eventually, her path took her to Turkey, where she helped provide comfort and support to Syrian refugees forced to flee their homes during the war."
This story has been updated.
AFP Photo