Obama: Crimea Referendum Would Violate International Law
@AFP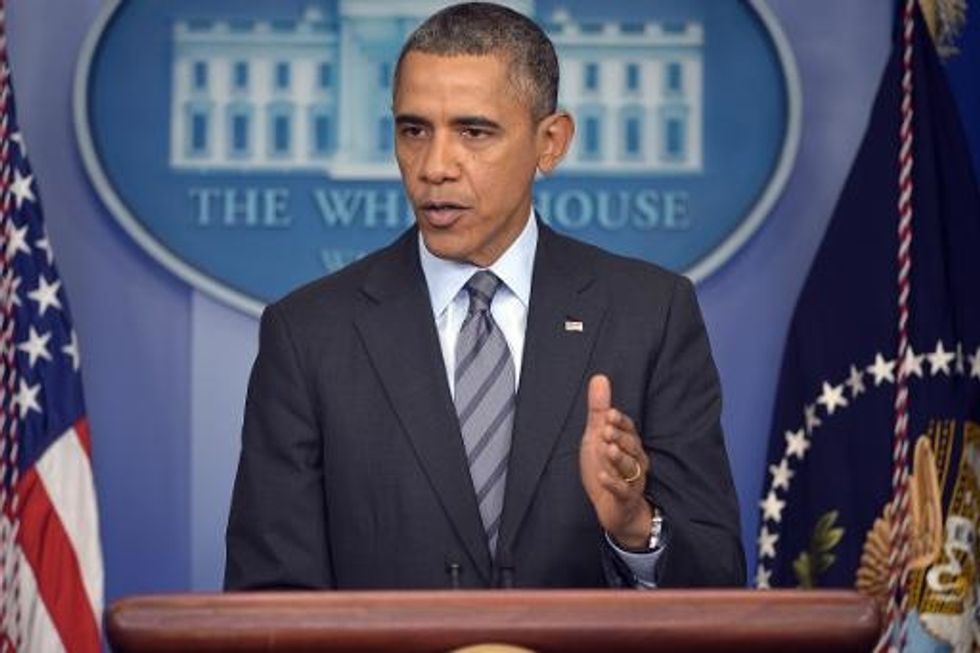 Washington (AFP) – President Barack Obama warned Thursday that a referendum in Crimea on joining Russia would violate Ukraine's constitution and international law.
The president spoke hours after the United States imposed visa bans on certain senior Russian officials and moved towards wider sanctions against individuals and entities in Moscow, to punish the Kremlin's incursion into Ukraine.
"The proposed referendum on the future of Crimea would violate the Ukrainian constitution and violate international law," Obama told reporters at the White House.
"Any discussion about the future of Ukraine must include the legitimate government of Ukraine," Obama said.
Earlier, the parliament in Crimea, under the de facto control of pro-Russian forces since the ousting of Ukrainian president Viktor Yanukovych, asked Russian President Vladimir Putin to examine a request for their region to join the Russian Federation.
"In 2014, we are well beyond the days when borders can be redrawn over the heads of democratic leaders," the U.S. president said.
Obama also said, on a day that the European Union also readied sanctions against Russia, that the world was united in its opposition to Russia's action and in its support for Ukraine.
But he also argued there remained a way out for Russia, as talks continue between Secretary of State John Kerry and his Russian counterpart Sergei Lavrov in the Europe.
Such a deal would see the world support elections in Ukraine in May, to allow international monitors into Ukraine and for Russian forces to keep their Black Sea bases, he said.
"But if this violation of international law continues, the resolve of the United States and our allies and the international community will remain firm," Obama said.
AFP Photo/Mandel Ngan