Obama, In State Of Union Speech, To Draw Contrast With Republican 'Gloom'
@reuters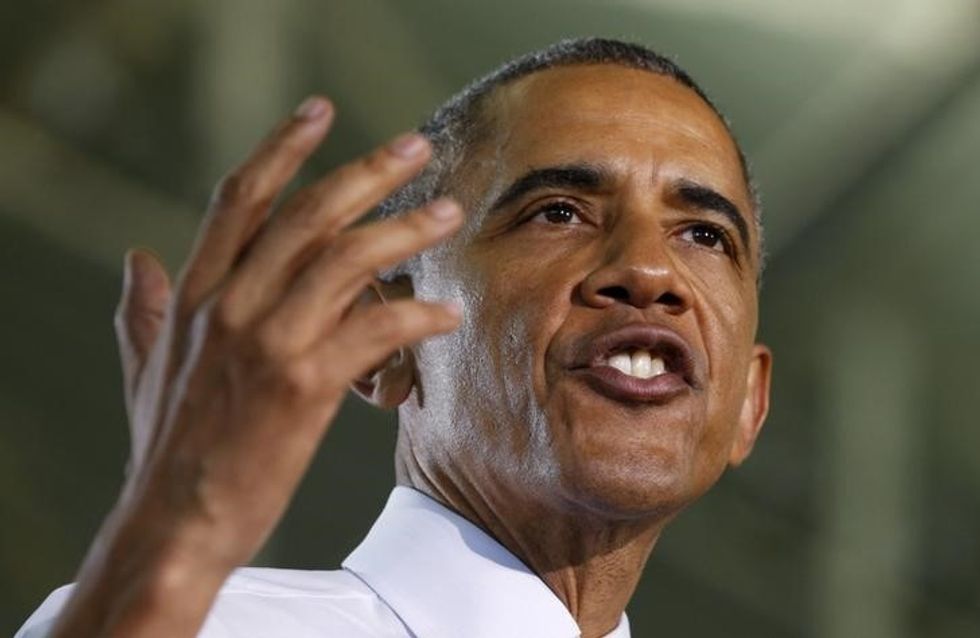 By Roberta Rampton
WASHINGTON (Reuters) – President Barack Obama will paint an optimistic picture in his final State of the Union televised address on Tuesday, drawing a contrast with Republicans running to replace him in the November 2016 presidential election, his top aide said on Sunday.
White House Chief of Staff Denis McDonough said the address, which will air live at 9 p.m. EST (0200 GMT) on Tuesday, will be less of a laundry list of legislative plans and more of a big-picture view of America's future.
"You'll hear a big, optimistic, generous view of the future of America from the president on Tuesday," McDonough said in an interview on NBC's "Meet the Press," one of several he gave on Sunday.
The speech will be part nostalgic nod to Obama's history-making 2008 "hope and change" campaign which made him the first African-American president and part victory lap. The 54-year-old president will focus on the turnaround in the economy during his time in office – and try to avoid being cast as a "lame duck" unable to advance priorities as Congress prepares for his successor, who will take office in January 2017.
The president, speaking in the Capitol, will address members of the Senate and the U.S. House of Representatives and other top officials in the government, including U.S. Supreme Court justices and the military's Joint Chiefs of Staff.
Obama's outlook is "different than some of the doom and gloom that we hear from the Republican candidates out there every day," McDonough said on ABC News' "This Week."
The State of the Union speech, which is required by the U.S. Constitution, is earlier than usual in the calendar, partly to avoid becoming overshadowed by the early primary campaign contests, which begin on Feb. 1 in Iowa.
Republicans on Sunday were quick to point to Obama's foreign policy shortcomings.
"I think, right now, the state of our union is a mess," Donald Trump, the national front-runner in the Republican presidential race, said on NBC.
Republican Senate Leader Mitch McConnell said he expected Obama would "try to paint a rosy picture where one does not exist" and urged the president to focus on a plan to defeat Islamic State militants in Iraq and Syria.
"The whole Middle East is in terrible shape," McConnell said.
(Additional reporting by Doina Chiacu, Andy Sullivan and Jeff Mason; Editing by Jonathan Oatis)
U.S. President Barack Obama speaks during a visit to Boise State University in Idaho January 21, 2015. REUTERS/Kevin Lamarque