Obama Must Move Quickly To Counter Latest Romney Reset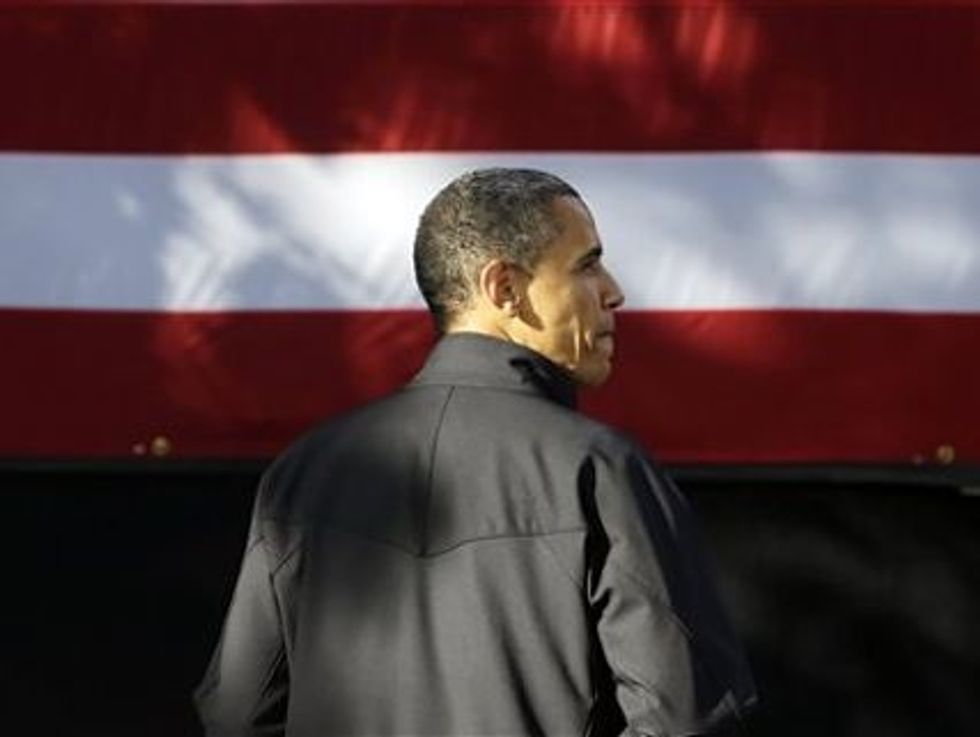 The Mitt Romney who showed up on a debate stage at the University of Denver last week was a commanding figure — warm, engaging, polished and smart. He was the missing Mitt, the one little seen since the Republican primaries began.
This was the Romney who had governed Massachusetts as an enlightened moderate, embracing the art of compromise and working with Democrats to pass significant legislation, such as a universal health care bill. That Romney eschewed hard-right stances on social issues, steering away from the abortion wars and pointedly refusing to bash gays. (I can recall that version of Romney, having interviewed him during the 2008 GOP primaries.)
That Romney clearly challenged President Obama, who had apparently been expecting a different Republican nominee to show up. Obama seemed prepared to debate (if the president was prepared to debate at all) another Romney, the "severely conservative" candidate who was caught on video dismissing nearly half the country as moochers and who wants undocumented immigrants to "self-deport."
If Obama was flummoxed by the multiple Mitts, the president has time to remind the voters that they exist. He can do so despite the fact that the Republican nominee has spent some time in recent weeks trying to Etch A Sketch his way back to the center of the political spectrum.
It was an act of political malpractice on Obama's part to allow Romney to spend an hour and a half on stage with nary a mention of his contempt for the 47 percent of Americans who pay no income taxes. But if the president wants to win re-election, he won't let that happen again. It is central to the different visions that he and Romney (at least the latest version of Romney) have for the role of government: Romney has embraced the Randian views of his running mate, Paul Ryan, who dismisses those Americans who need government assistance as lazy "victims" who should be weaned off the dole. Obama, by contrast, views government as an essential tool for helping hardworking Americans to do those things they cannot do for themselves.
Then there is the Romney who has a magical plan to cut the deficits while also giving wealthy Americans another round of tax breaks. As Obama pointed out, Romney was among the Republican candidates during a primary who said they wouldn't make a deal to raise taxes even if every dollar were matched by 10 dollars in spending cuts. Romney danced around that irresponsible pledge last week, but Obama ought to tie him firmly to it.
During the primaries, Romney adopted a hostility to illegal immigrants that he believed was required by his party's conservative base. He lambasted Texas Gov. Rick Perry for his modest and compassionate policy, which allows longtime state residents, even those without papers, to pay in-state college tuition rates. But now, facing overwhelming opposition from Latino voters, Romney is seeking a softer line. Obama should remind Latinos of his earlier rhetoric.
Romney has also hugged tightly to George W. Bush's disgraced unilateralism, taking as foreign policy advisers such reckless adventurers as Dan Senor, who helped to pave the way for the disastrous invasion of Iraq. In the next presidential debate, which will include foreign policy, Romney is likely to repeat his claim that Obama is a weak leader who "apologizes" for America.
Obama can surely see that one coming. The president ought to ask a war-weary nation whether it wants to spend the next four years wasting our most precious assets — including the lives of brave Americans — in misguided warfare. Romney seems unaware that the vast majority of voters have no interest in that.
If Romney has spent a couple of uncomfortable months zigzagging between his multiple personalities, he settled very nicely into an appealing one for the first presidential debate. He had help, though, from Obama, who refused to rip off Romney's mask. Obama should spend the next few weeks exposing the GOP nominee's multiple faces.
(Cynthia Tucker, winner of the 2007 Pulitzer Prize for commentary, is a visiting professor at the University of Georgia. She can be reached at cynthia@cynthiatucker.com.)
Photo credit: AP/Pablo Martinez Monsivais