Obama Open To More Conversations With Iran's Rouhani, Official Says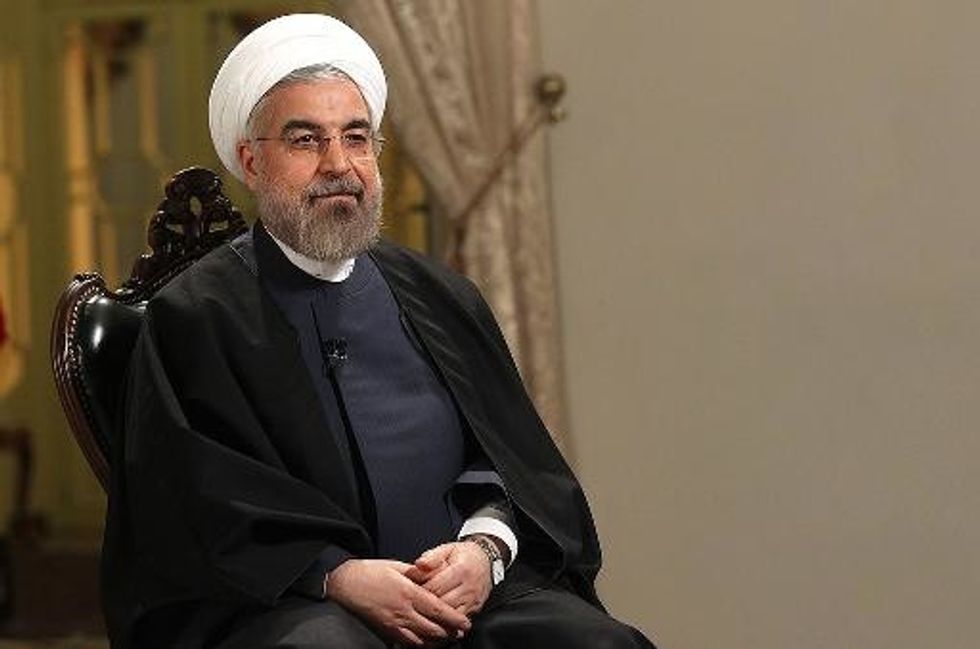 By Paul Richter, Tribune Washington Bureau
NEW YORK — President Barack Obama would be open to a repeat of last year's historic conversation with Iranian President Hassan Rouhani at next week's United Nations General Assembly session, a senior administration official said Thursday.
Although no meeting is scheduled during the annual gathering, "the president of the United States is well known to being open to such a meeting," the official told reporters in a briefing. "But the choice is really Iran's."
The official, who declined to be identified under ground rules set by the administration, said it is "very likely" that Secretary of State John F. Kerry will meet with his counterpart, Iran Foreign Minister Mohammad Javad Zarif, within the next week.
Obama and Rouhani had the first high-level contact between the countries' leaders in decades last September because of their interest in exploring a possible deal over Iran's nuclear program. This year, the question is even more pressing, because Iran and six world powers are at an impasse over key issues after almost nine months of negotiations and face a Nov. 24 deadline.
In addition, U.S. officials have been in touch with senior Iranian officials repeatedly to discuss their joint interest in defeating the Islamic State militant group in Iraq and Syria, even though both countries insist they will not form any kind of military alliance.
Such a meeting would hold some political risk for Rouhani, however, because the country's supreme leader, Ayatollah Ali Khamenei, has been mocking the U.S. military campaign against Islamic State, and insisting that cooperation is not possible with the United States. After last year's phone conversation with Obama, Rouhani faced criticism from Iranian conservatives.
A new round of nuclear talks between Iran and six world powers has begun this week, starting with two brief U.S.-Iran meetings Wednesday and Thursday. Negotiators have been in a gloomy frame of mind.
But the administration official sounded an encouraging note, suggesting that the two sides may have made some headway in their search for a new path around differences that have defied solution for months.
"We've had some creative thinking that's gone on," the official said. "We understand that there are different paths to the same objective…. I would say there's been a deepening of understanding."
"When that happens, sometimes it opens some doors to some possibilities," the official added.
The official said the U.S. and Iranian officials briefly touched on the fight against the Islamic State when the U.S. negotiators mentioned that Kerry would be presiding Friday over a U.N. Security Council discussion on how to tackle the extremist group.
The official, asked whether the negotiators would be open to an extension of talks if they were not finished by the Nov. 24 deadline, deflected the question without ruling out an extension.
"We are not going to talk about any Plan B because we are focused on Plan A," the official said
AFP Photo