Obama: Planned Parentood Is 'Not Going Anywhere' [Video]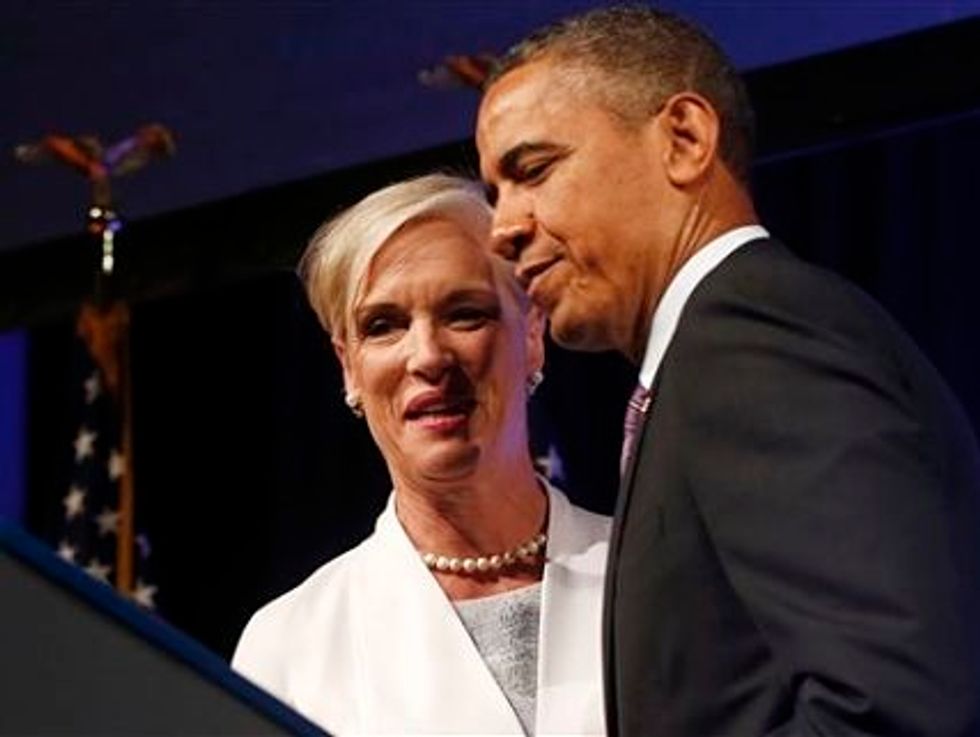 President Barack Obama ripped Republican-led efforts to defund Planned Parenthood, during a Friday speech to the women's health organization's annual gala in Washington, D.C.
Obama, who made history by becoming the first sitting U.S. president ever to address the group, offered a spirited defense of Planned Parenthood's mission. Noting that one in five American women has turned to Planned Parenthood for health care services ranging from contraception to cancer screenings, Obama said "when politicians try to turn Planned Parenthood into a punching bag, they're not just talking about you, but they're talking about the millions of women who they serve."
"And when they talk about cutting off your funding, let's be clear: they're talking about telling many of those women, 'you're on your own,'" he added. "They're talking about shutting those women out at a time when they may need it most. Shutting off communities that may need more health care options for women, not less."
The president cited North Dakota's recently passed "fetal pain" bill as an example of a measure that makes people "want to check the calendar and make sure [they're] still living in 2013."
"There's nothing conservative about the government injecting itself into decisions best made between a woman and her doctor" Obama noted, in a shot at Planned Parenthood's Republican critics.
The speech was originally planned for Thursday evening, but was rescheduled so President Obama could address the memorial service in West, Texas.
Although many on the right have cited the Kermit Gosnell trial as a reason that Obama should cancel his appearance, the president declined to mention the case in his speech. He did take care to mention another issue that motivates his Republican critics, however: Obamacare. Obama focused much of his speech detailing the Affordable Care Act's benefits for women — such as free preventative care and contraception coverage — and urged the audience to educate the public on the law.
"We need to get the word out," Obama said. "We need you to tell your patients, your friends, your neighbors, your family members what the health care law means for them."
In conclusion, the president vowed that Planned Parenthood's opponents would not succeed in their plans to cripple or close the organization.
Planned Parenthood is "not going anywhere," Obama declared. "As long as we've got to fight to make sure women have access to affordable, quality health care, and as long as we've got to fight to protect a woman's right to make her own choices about her own health, I want you to know that you've also got a president who's going to be right there, fighting every step of the way."
Video of the president's speech is below:

Photo credit: AP/Charles Dharapak