Obama Pushes 'Raise' For America During Speech On Minimum Wage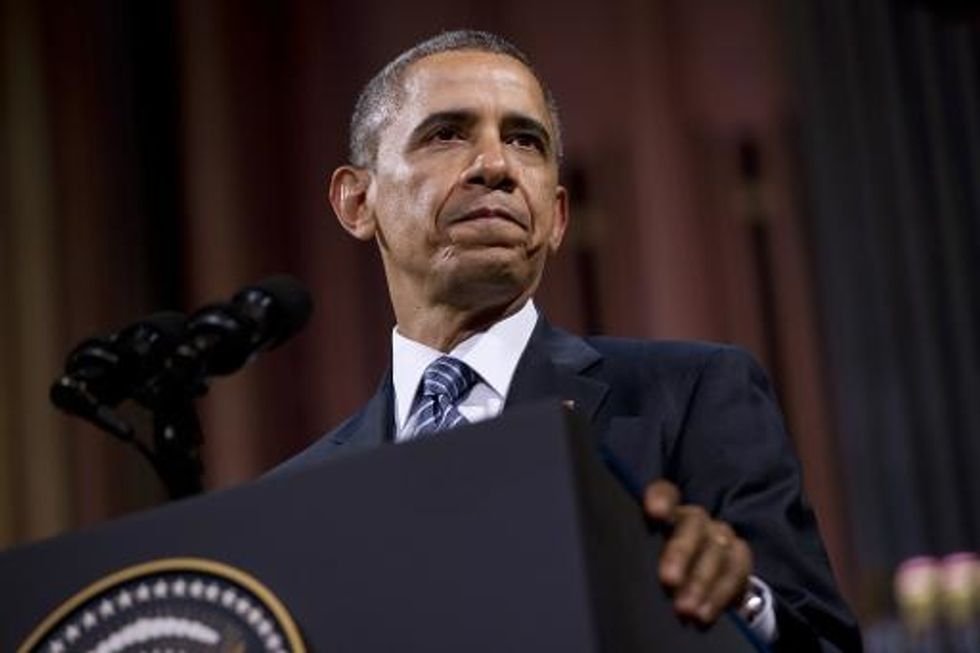 By Zlati Meyer, Detroit Free Press
ANN ARBOR, Mich. — President Barack Obama urged support of his plan to raise the national minimum wage to help Americans out of poverty in a speech at the University of Michigan on Wednesday.
The address, which also included a handful of quips about the Wolverines basketball, highlighted the importance of increasing the hourly rate to $10.10 to extend the American dream to more Americans.
"You can give America the shaft or you can give America a raise," Obama said.
An estimated 1,400 filled half of the gymnasium in the University of Michigan Intramural Sports Building. Behind the president was a giant American flag, "Michigan" painted in maize and blue on the brick wall and several dozen Michigan students, many of them in school sweatshirts and T-shirts.
"We should make it easier for your generation to gain a foothold on the ladder of opportunity," he said.
The federal minimum wage, $7.25, was last raised in 2009. Previously, it had been $6.55 an hour.
Opponents of the wage hike also predict paying $10.10 would force some business to raise their prices, if not shut down entirely.
"We believe everyone should have a chance at success. And we believe the economy grows best not from the top down, but from the mid out," the president said.
He estimated that a higher minimum wage would raise 28 million out of poverty, including about 1 million in Michigan.
This marks Obama's third visit to the Ann Arbor campus. Nor was Michigan the first institution of higher learning he visited to discuss minimum wage; the president was at Valencia College in Orlando on March 20 and Central Connecticut State University in New Britain, Conn., on March 5. Like Michigan, both are public schools.
Michigan is one of 21 states and the District of Columbia that have minimum wage rates that are higher than the federal one, according to the U.S. Department of Labor.
Michigan's minimum wage has been $7.40 an hour since it went up 25 cents in 2009. A group called Raise Michigan is working to get the state Legislature to raise it to $10.10, plus include workers who rely on tips.
Greg Lobel, a freshman who was in the audience, enjoyed the speech.
"He really related to the students. It was simple and concise," said the 18-year-old from McLean, Va., adding, "He's been a great president for college kids. He's a huge basketball fan. He's hilarious. He relates to the kids."
Lobel earned minimum wage when caddying at a golf course in Bethesda, Md., where some of his clients were politicians.
"They should be able to live above the poverty line," Lobel said, of people working full time to support a family while making minimum wage. "If states are raising minimum wage, it's a trend in the right direction."
AFP Photo/Saul Loeb