Obama Reportedly To Nominate Jack Lew As Treasury Secretary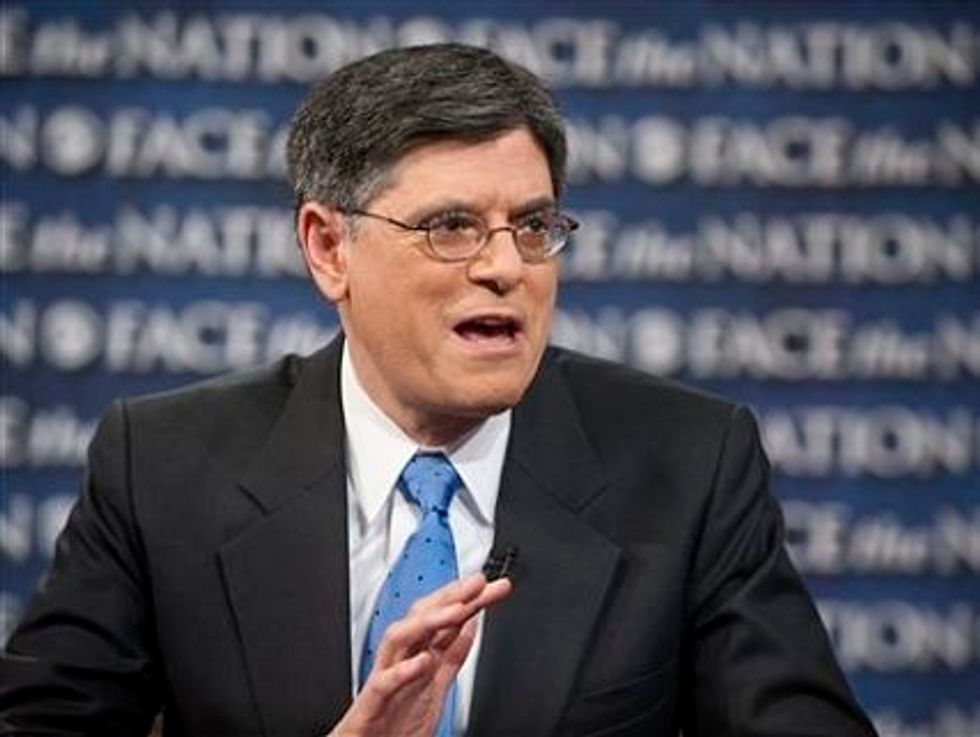 President Barack Obama will reportedly nominate White House Chief of Staff Jack Lew as his next Secretary of the Treasury, elevating the liberal budget expert to the top spot on his economic team.
According to a report in Politico, Obama could announce Lew's nomination as early as Thursday. Lew would replace Tim Geithner — the last remaining member of President Obama's original economic team — who has signaled his intention to leave the Treasury department by the end of the month.
Before becoming Obama's Chief of Staff in January 2012, Lew served two years as Director of the Office of Management and Budget — a position that he had previously held from 1998 through 2001 during the Clinton administration — and for two years before that as the first Deputy Secretary of State for Management and Resources. In between the Clinton and Obama administrations, Lew worked on Wall Street, overseeing Citigroup's portfolio of hedge funds and private-equity funds.
By tapping Lew, Obama is clearly signaling that the federal budget will be the Treasury department's top priority in the coming years. Lew is well known for his mastery of the budget — a trait that reportedly frustrated House Speaker John Boehner when Lew led the White House's negotiating team during the 2011 discussions on raising the debt ceiling.
"I think it's because Jack knows the numbers, and they couldn't pull a fast one," top Obama advisor David Plouffe told the New York Times.
The memory of those negotiations may be a point of contention during Lew's confirmation hearings; according to Politico's Manu Raju, Lew "has a contentious relationship with some Senate Republicans who are scoffing at reports that he's poised to get the nomination for one of the most important posts in government."
Their "scoffing" is unlikely to make much of a difference, however; with a 55-seat Senate majority (plus Vice President Joe Biden serving as the potential tiebreaker,) Democrats should have no problem confirming Lew. Republicans could theoretically filibuster his nomination, although such a move would be politically disastrous given Lew's obvious qualifications and complete lack of scandal, as well as the nation's obvious need for a Treasury Secretary to be in place as the debt ceiling and sequestration cuts draw near.
Lew's appointment should also quell some of the complaints regarding the lack of diversity in Obama's second-term cabinet. If approved by the Senate, Lew would become the first Orthodox Jew to ever be confirmed to a cabinet position; it would be an poignant honor, considering the Republican Party's recent attacks against Defense Secretary nominee Chuck Hagel's supposed anti-Semitism.
The appointment also means that Obama will have to find a new chief of staff to replace Lew; according to multiple reports, Deputy National Security Advisor Denis McDonough and Ron Klain, the former Chief of Staff to Vice President Joe Biden, are the favorites for that appointment.
Photo credit: AP/CBS News, Chris Usher