Obama Returns From Vacation, To Meet With Holder On Ferguson Crisis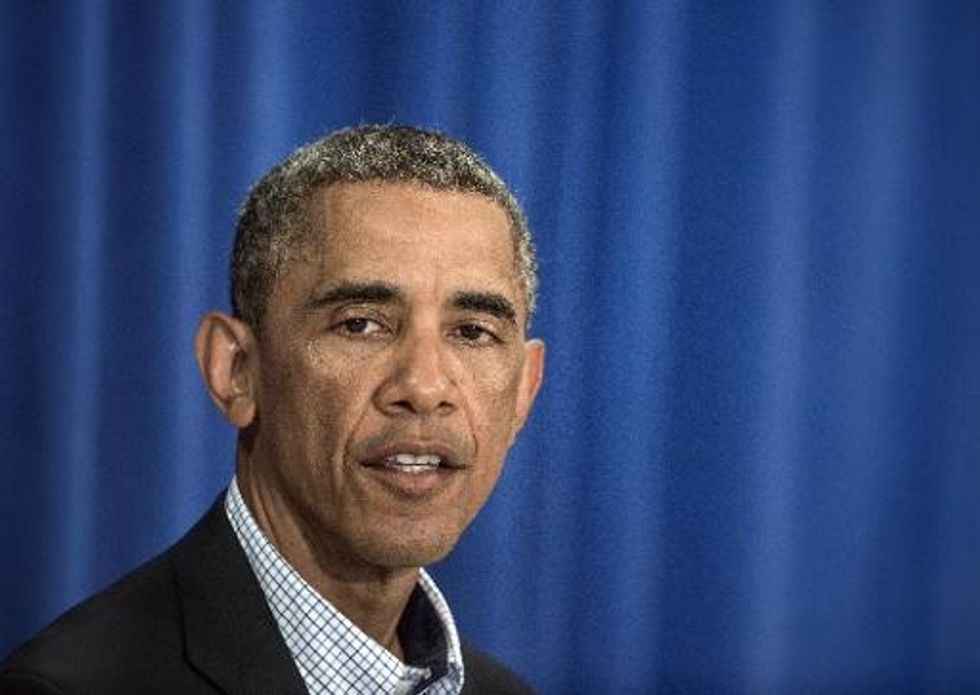 By Christi Parsons, Tribune Washington Bureau
President Obama plans to meet with Atty. Gen. Eric Holder on the unfolding crisis in Ferguson on Monday after a violent night of demonstrations in the Missouri community rocked by the police shooting of an unarmed black teenager.
Obama is in the office on Monday after a mid-vacation return to the White House and plans to meet with Holder at 1:15 p.m., according to the president's schedule released by his staff.
The return to the White House had been planned for several days before Obama's departure to the resort island of Martha's Vineyard a week ago. With conflict rising at home and abroad, aides to the president said he wanted to be in the office for at least a couple of days during his break.
As it turns out, the Monday meeting comes after a violent night of protests in Ferguson, where 18-year-old Michael Brown was shot by police more than a week ago.
Early Monday, Missouri Gov. Jay Nixon ordered the National Guard deployed to Ferguson, where angry crowds Sunday night hurled bottles and Molotov cocktails at police officers, police say. Looters also rampaged through local businesses.
Street protests have escalated since the Aug. 9 shooting of Brown by a white police officer in this largely black St. Louis suburb.
While in Martha's Vineyard, Obama has been getting regular briefings on the situation in Ferguson, aides say. Senior advisor Valerie Jarrett has been in touch with the Missouri governor to get updates and offer the administration's support for state and local officials.
Jarrett has also been talking with civil rights leaders, including Al Sharpton and Cornell Brooks, president of the NAACP.
Also on Monday, Obama plans to meet with Vice President Joseph Biden and with his National Security Council to talk about the crisis in Iraq.
AFP Photo/Nicholas Kamm
Interested in U.S. politics? Sign up for our daily email newsletter!