Obama Says Clinton's Strengths Also Weaknesses As Sanders Surges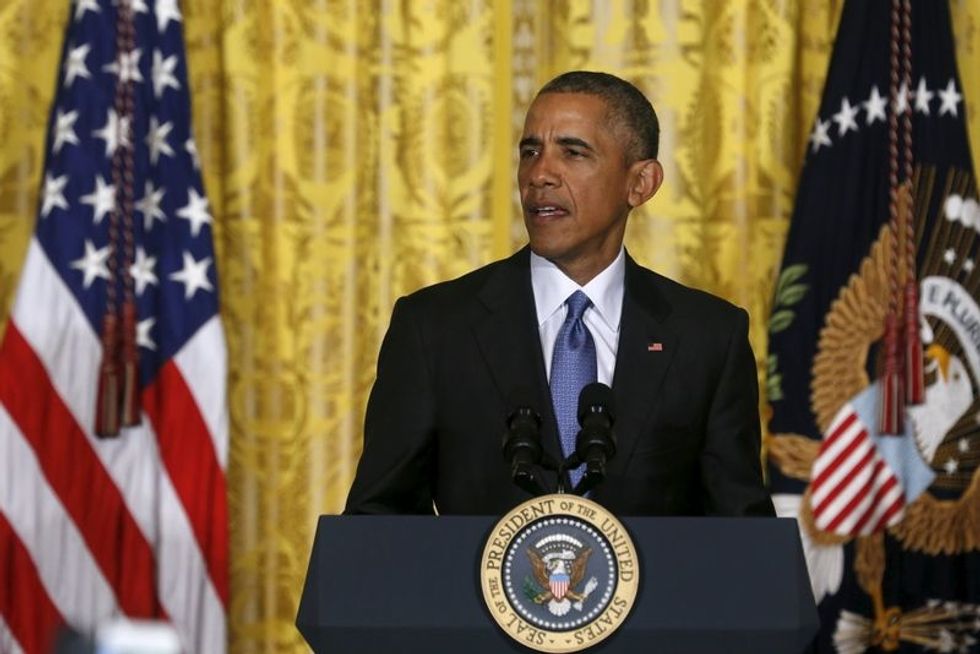 By Toluse Olorunnipa, Bloomberg News (TNS)
WASHINGTON — President Barack Obama said that while Hillary Clinton has the most experience among candidates vying to succeed him, her strengths can sometimes be her weaknesses, allowing Bernie Sanders to appeal to the main concerns of the Democratic Party's core voters.
"Bernie came in with the luxury of being a complete long shot, and just let loose. I think Hillary came in with the both privilege and burden of being perceived as the front-runner," Obama said in an interview with Politico released Monday morning. "If you are a front-runner, then you're under more scrutiny and everybody's going to pick you apart."
The president said Sanders would likely be subjected to more rigorous vetting if he wins early nominating contests in Iowa or New Hampshire.
"The longer you go in the process, the more you're going to have to pass a series of hurdles that the voters are going to put in front of you," he said. "This job, right here, you don't have the luxury of just focusing on one thing."
Obama didn't give an endorsement to either of the candidates for the Democratic nomination. Still, he said Sanders, who has largely campaigned on addressing economic inequality, as president wouldn't have luxury of only focusing on that issue. He described Clinton as experienced, "wicked smart, knows every policy inside and out."
Obama rejected the assertion that the 2016 Democratic primary contest is a rerun of 2008, where he as insurgent candidate defeated Clinton, who began as the front-runner. He told Politico that the gulf between the Democratic and Republican candidates has widened since 2008, when he won the presidency. He said the real contrast in the 2016 race isn't between Clinton and Sanders but between them and the Republican candidates, particularly Donald Trump and Ted Cruz.
©2016 Bloomberg News. Distributed by Tribune Content Agency, LLC.
Photo: U.S. President Barack Obama delivers remarks to members of the U.S. Conference of Mayors in the East Room at the White House in Washington January 21, 2016.  REUTERS/Jonathan Ernst