Obama Shrugs Off Suggestions Of Worst Year In Office
@AFP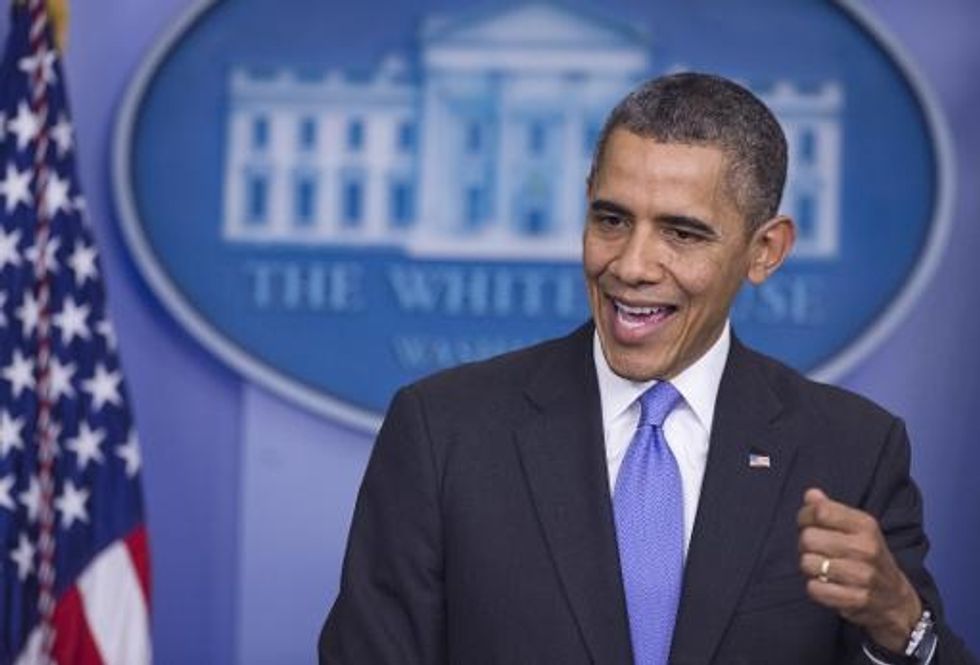 Washington (AFP) – U.S. President Barack Obama on Friday shrugged off suggestions that 2013 has been his worst year in office but conceded frustration at the failure of Congress to tighten gun regulations.
In a final news conference before flying to Hawaii for the Christmas holidays, Obama said that "we have had ups and we have had downs" throughout his five years in the White House.
"I think this room has probably recorded at least 15 near-death experiences," Obama said when asked if 2013 was his worst year.
With surveys showing voter approval of him at below 50 percent in some of the lowest marks of his presidency, Obama said: "If you're measuring this by polls, my polls have gone up and down all throughout the course of my career. I mean, if I was interested in polling, I wouldn't have run for president."
But Obama acknowledged that he was stung by the failure to push through Congress measures to combat gun violence, such as background checks for weapons purchases, in the wake of the December 2012 massacre of 20 children and six school workers at Sandy Hook Elementary School in Newtown, Connecticut.
"There are areas where there have obviously been frustrations where I wished Congress had moved more aggressively," Obama said.
"Not passing background checks in the wake of Newtown is something that I continue to believe was a mistake," Obama said.
But Obama credited the debate following the Sandy Hook massacre with pushing states to "increase gun safety and to make sure that we don't see tragedies like this happen again."
However, numerous states have also loosened gun rules in the wake of Newtown in a backlash led by the National Rifle Association, the powerful pro-gun pressure group.
AFP Photo/Saul Loeb