Obama To Sign Executive Order Protecting Gay Employees Of Federal Contractors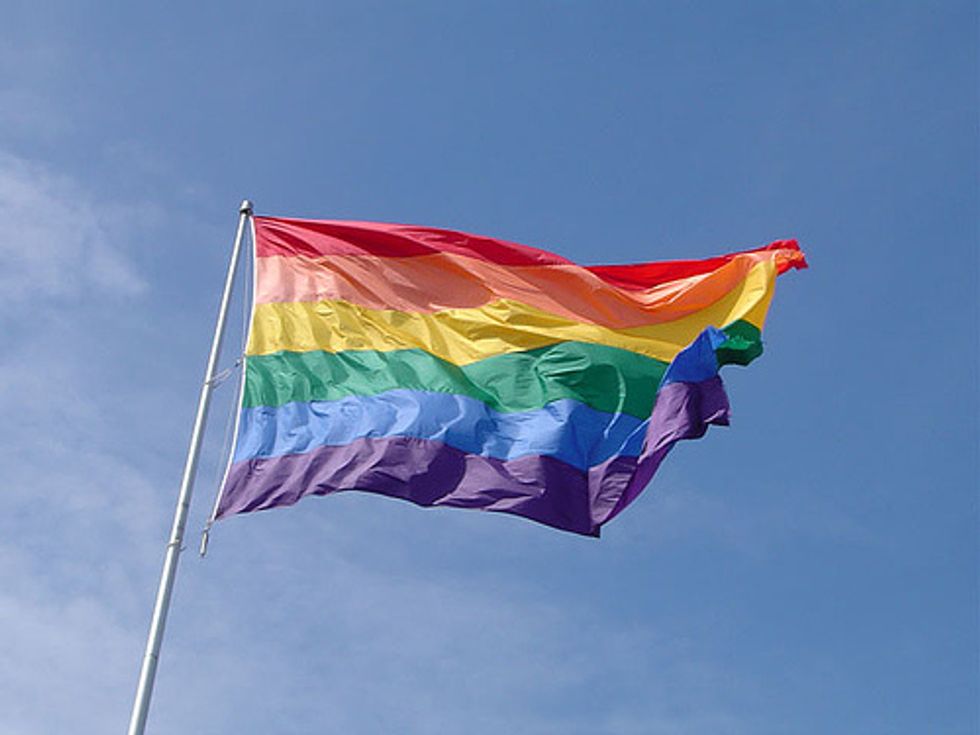 By Lesley Clark, McClatchy Washington Bureau
WASHINGTON — After years of prodding from gay rights activists, President Barack Obama plans to sign an executive order prohibiting federal contractors from discriminating on the basis of sexual orientation or gender identity, the White House said Monday.
The administration says the move builds upon existing protections, which generally prohibit federal contractors and subcontractors from discriminating in employment decisions on the basis of race, color, religion, sex, or national origin and is "consistent with the president's views that all Americans, LGBT or not, should be treated with dignity and respect."
Advocates have been pressing for the executive order since Obama was elected in 2008 and hailed the White House's announcement that Obama has directed his staff to prepare the executive order for his signature.
"This is a major step forward in the struggle for freedom and justice for LGBTQ workers and their families," said Rea Carey, executive director of the National Gay and Lesbian Task Force. "Now millions of people will have the economic security they need to provide for their families."
The move comes as Obama on Tuesday will headline the 15th annual Democratic National Committee LGBT (lesbian, gay, bisexual, transgender) Leadership Council's fundraiser in New York. News reports over the weekend also noted that while in California over the weekend, Obama worked out mornings at a gym near the Rancho Mirage home where the first family stayed with White House decorator Michael Smith and his partner, James Costos, the American ambassador to Spain.
The White House says that no current federal law adequately protects lesbian, gay, bisexual, and transgender workers from employment discrimination. Obama had resisted signing the measure, with the White House in the past noting that it would be better if Congress passed a more sweeping piece of legislation, the Employment Non-Discrimination Act, which would cover have broader reach.
The legislation cleared the Senate last November, but has not advanced in the House.
The White House said Obama "has long supported federal legislation to explicitly prohibit employers from discriminating on the basis of sexual orientation or gender identity."
The move could help "demonstrate to Congress that adopting federal employment protections for LGBT people is good policy and good for business," said Chad Griffin, president of the Human Rights Campaign, which called the announcement the culmination of six years of advocacy by the Human Rights Campaign and other LGBT and civil rights leaders.
Griffin said it's legal under state law to fire or refuse employment to a person based on sexual orientation in 29 states — and 32 states lack explicit laws banning discrimination based on gender identity.
The executive order will apply only to companies that contract with the federal government, but Griffin said federal contractors employ more than 20 percent of the American workforce — 28 million workers — and collect around $500 billion in federal contracts every year.
Photo: Sigmaration via Flickr