Obama Signs Order Banning LGBT Discrimination By Federal Contractors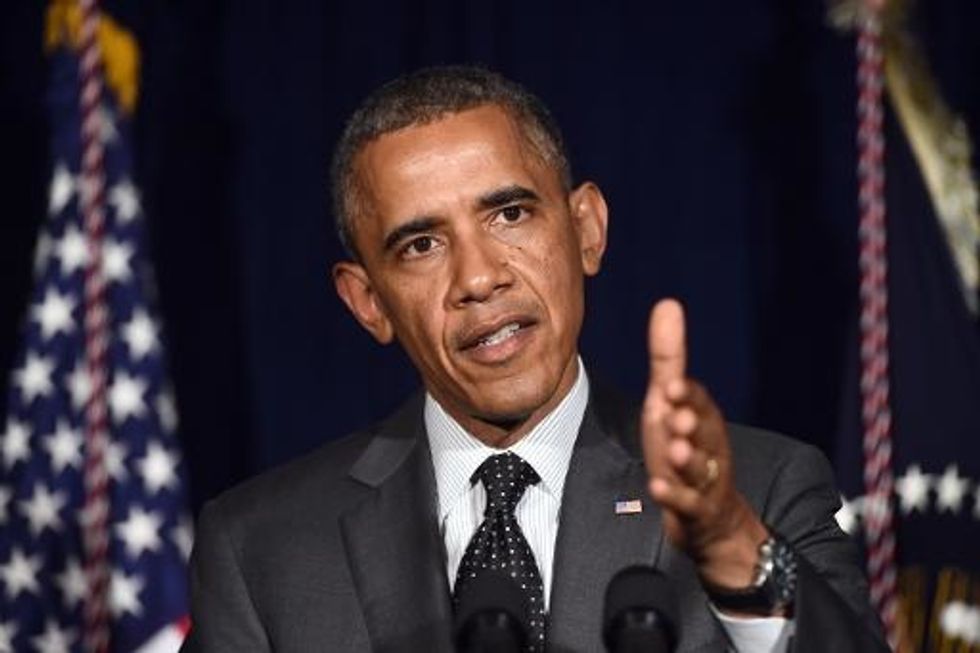 By Marianne LeVine, Tribune Washington Bureau
WASHINGTON — President Barack Obama signed an executive order Monday barring federal contractors from discriminating against gay employees and prohibiting discrimination against federal workers who identify as transgender.
"In too many states and in too many workplaces, simply being gay, lesbian, bisexual, or transgender can still be a fireable offense," Obama said. "I firmly believe it's time to address this injustice for every American."
Obama's two-part directive will amend an existing executive order that was issued by President Lyndon Johnson in 1965 preventing federal contractors from discriminating on the basis of race, color, religion, sex, or national origin. The new order will add sexual orientation and gender identity to this list.
The directive also amends another existing executive order, issued by President Nixon in 1969, by adding gender identity to a list of categories protected against federal workplace discrimination. President Bill Clinton added sexual orientation to this list in 1998.
Last Friday, senior administration officials said that the executive order would affect 24,000 companies.
Obama also called for pressure on members of Congress to implement federal legislation barring workplace discrimination against all gay and transgender employees.
"Congress has spent four decades, 40 years, considering legislation that would help solve the problem," he said. "And yet they still haven't gotten it done."
The president received praise from members of Congress and human rights groups for the new orders.
"Today's executive order signing is another big step toward equality for the LGBT community," said Rep. Lois Capps (D-CA), a supporter of the Employee Non-Discrimination Act (ENDA), which would bar all workplace discrimination against LGBT employees.
"Now, all federal workers will be judged on whether or not they do their job and not on the basis of their sexual orientation or gender identity," she said in a statement.
Chad Griffin, president of the Human Rights Campaign, a leading LGBT civil rights group, described the orders as "unprecedented and historic" and asked that the House vote on ENDA, which passed the Senate with bipartisan support last November.
AFP Photo/Jewel Samad
Interested in national news? Sign up for our daily email newsletter!