Obama To Move Forward With Limit On Power Plant Emissions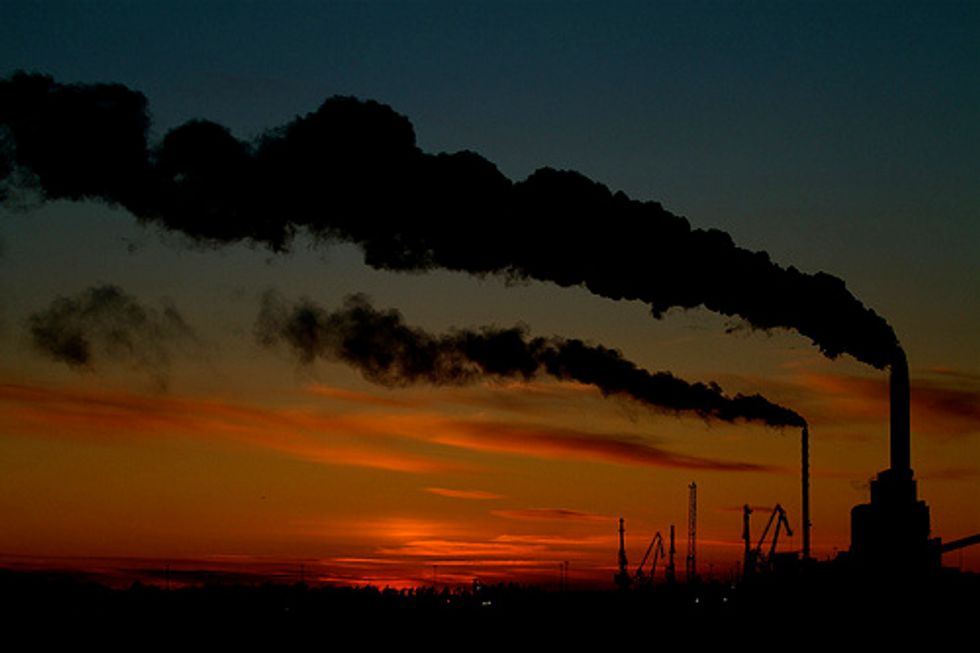 In a speech at the National Press Club on Friday, Gina McCarthy, administrator for the Environmental Protection Agency, doubled down on President Obama's push to curtail carbon emissions.
Speaking about new regulations the Obama administration will impose on energy companies, McCarthy told reporters, "The president's Climate Action Plan calls on federal agencies to take steady, sensible, and pragmatic steps to cut the harmful carbon pollution that fuels our changing climate, to prepare our communities for its unavoidable impacts, while continuing to provide affordable and reliable energy for all."
McCarthy's remarks come after the president charged the EPA with creating new regulations for the nation's power companies in his inaugural address this year. Obama's plan bypasses Congress and uses executive power to establish new regulations. McCarthy's statements on Friday reinforce President Obama's commitment to take action against global warming while side-stepping gridlock in Congress.
The regulations will cap emissions for new gas power plants at 1,000 pounds of carbon dioxide emissions per megawatt hour. Similarly, new coal-powered plants will be capped at 1,100 pounds of carbon dioxide emissions. The regulations unveiled by McCarthy are less stringent than those proposed by the Obama administration in 2012, and the revised proposal will grant coal companies a bigger window to comply with new regulations.
Despite the smaller scope of the regulations, environmentalists are pleased with President Obama's greenhouse gas offensive. "We are thrilled that the EPA is taking this major step forward in implementing President Obama's climate action plan," Tiernan Sittenfeld, a senior vice president at the League of Conservation Voters, told the New York Times.
As expected, congressional Republicans see the new regulations as an assault on jobs and small business by the federal government. "The president's decision today is an escalation of the war on coal and what that really means for Kentucky families is an escalation of his war on jobs and the Kentucky economy," said Mitch McConnell in the Times.
Nevertheless, Gina McCarthy and climate change activists are unfazed by the response of the Republicans. McCarthy wrote in a Huffington Post article published Friday: "We can't solve climate change overnight — but we can get closer to a solution. As the president said — we must ask ourselves: Do 'we have the courage to act before it's too late?'"
Photo: Mikael Miettinen via Flickr.com