Obama To Receive Presidential Medal Of Distinction On Israel Trip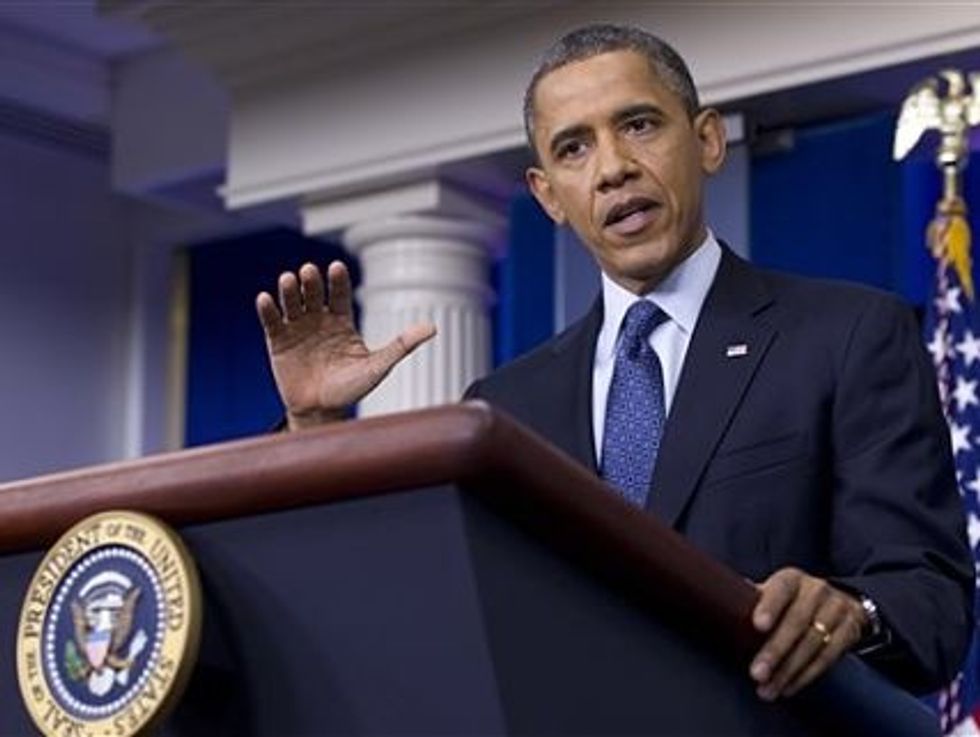 President Barack Obama will receive Israel's Presidential Medal of Distinction when he visits the Jewish state next month, making him the first sitting U.S. president to receive the honor.
The office of Israeli president Shimon Peres announced the honor in a Monday afternoon statement. "Barack Obama is a true friend of the State of Israel, and has been since the beginning of his public life," the statement reads. "As President of the United States of America, he has stood with Israel in times of crisis. During his time as president he has made a unique contribution to the security of the State of Israel, both through further strengthening the strategic cooperation between the countries and through the joint development of technology to defend against rockets and terrorism." Specifically, the Obama administration has provided hundreds of millions of dollars in funding for Israel's Iron Dome air-defense system.
The statement goes on to praise the Obama administration for "an unswerving belief and ongoing fight for equality without any regard for religion, race, sexuality or gender and the strengthening of the weakest in society in the United States; and for the fulfillment of the values of democracy, human rights, solidarity and peace across the world."
Peres will present Obama with the award, which the Times of Israel describes as being comparable to the French Legion of Honor and the Order of Canada, during a state dinner in Jerusalem. The specific date of the event has not yet been announced.
Obama's March visit to Israel will be the first of his presidency. He is also expected to travel to Jordan and the West Bank on the trip.
The award could represent the unraveling of a popular right-wing talking point. Throughout his presidency, Republicans have repeatedly charged that Obama is the most anti-Israel president in United States history. Apparently, the Israeli government disagrees.
Photo credit: AP/Carolyn Kaster, File