Obama To Senate: Approve Loretta Lynch Nomination Now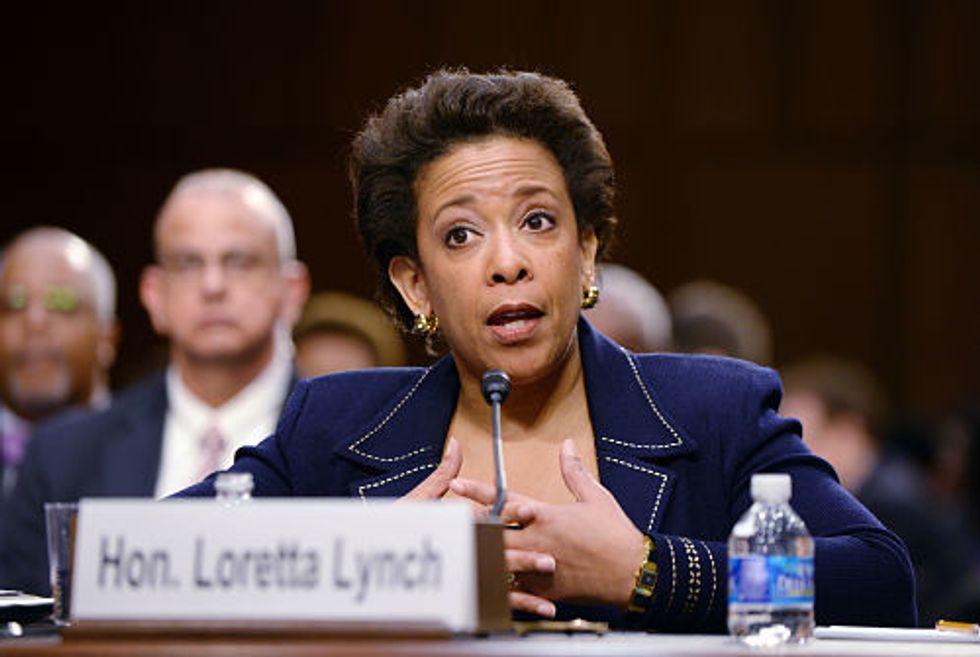 By Lesley Clark, McClatchy Washington Bureau (TNS)
WASHINGTON — President Barack Obama on Friday called on Republicans to schedule a vote on his nominee to replace outgoing Attorney General Eric Holder, calling Loretta Lynch's monthslong wait a case of Senate "dysfunction" gone too far.
At a news conference with Italian Prime Minister Matteo Renzi, Obama also said he planned to make a "strong case" for his ambitious trade deal to skeptics within his own party and he left open the possibility that sanctions on Iran might be lifted at once if a deal over the country's nuclear program is reached.
He said the details of the Iran deal would be hammered out by Secretary of State John Kerry and negotiators, but he noted that "there are a lot of different mechanism and ways" to lessen the sanctions.
Iran's Supreme Leader Ayatollah Ali Khamenei said last week that the deal would be signed in late June only if economic sanctions were lifted at once, though the U.S. has insisted they'd be lifted in phases.
But Obama said Friday that the negotiators' job would be "to sometimes find formulas that get to our main concerns while allowing the other side to make a presentation to their body politic that is more acceptable."
More important than the timing, the president said, would be ensuring that economic sanctions against Tehran could be snapped back into place if Iran doesn't live up to the deal.
"Our main concern here is making sure that if Iran doesn't abide by its agreement, that we don't have to jump through a whole bunch of hoops in order to reinstate sanctions," Obama said.
The president saved his most impassioned remarks for his attorney general nominee, Lynch, who he said had waited more than twice as long as the previous seven attorney general nominees combined to get a vote in the Senate.
"There's no reason for it," Obama said, noting that few have argued that Lynch is not qualified for the job. "Nobody can describe a reason for it beyond political gamesmanship in the Senate on an issue that's completely unrelated to her."
Senate Majority Leader Mitch McConnell, R-Ky., has said he won't give Lynch a confirmation vote until an anti-trafficking bill passes. But the bill to aid human trafficking victims is tied up in abortion politics, with Democrats objecting to an anti-abortion provision in the measure.
McConnell's office noted, however, that he'd said Thursday night that senators were making progress on the trafficking bill and that he hoped it would be passed early next week. A vote on Lynch's nomination would follow.
"I guess they don't have C-SPAN down there at the White House," McConnell's deputy chief of staff, Don Stewart, suggested in an email.
Obama criticized the 160-plus-day wait, calling it a "crazy" situation: "Enough. Enough," he said. "Call Loretta Lynch for a vote. Get her confirmed. Put her in place. Let her do her job. This is embarrassing, a process like this."
(c)2015 McClatchy Washington Bureau, Distributed by Tribune Content Agency, LLC
Photo: U.S. Attorney for the Eastern District of New York Loretta Lynch testifies during a confirmation hearing before the Senate Judiciary Committee on Wednesday, Jan. 28, 2015, in Washington, D.C. Lynch will succeed Eric Holder to be the next U.S. Attorney General if confirmed by the Senate. (Olivier Douliery/Abaca Press/TNS)