Obama Turning To Ex-Procter & Gamble Boss For Veterans Affairs Job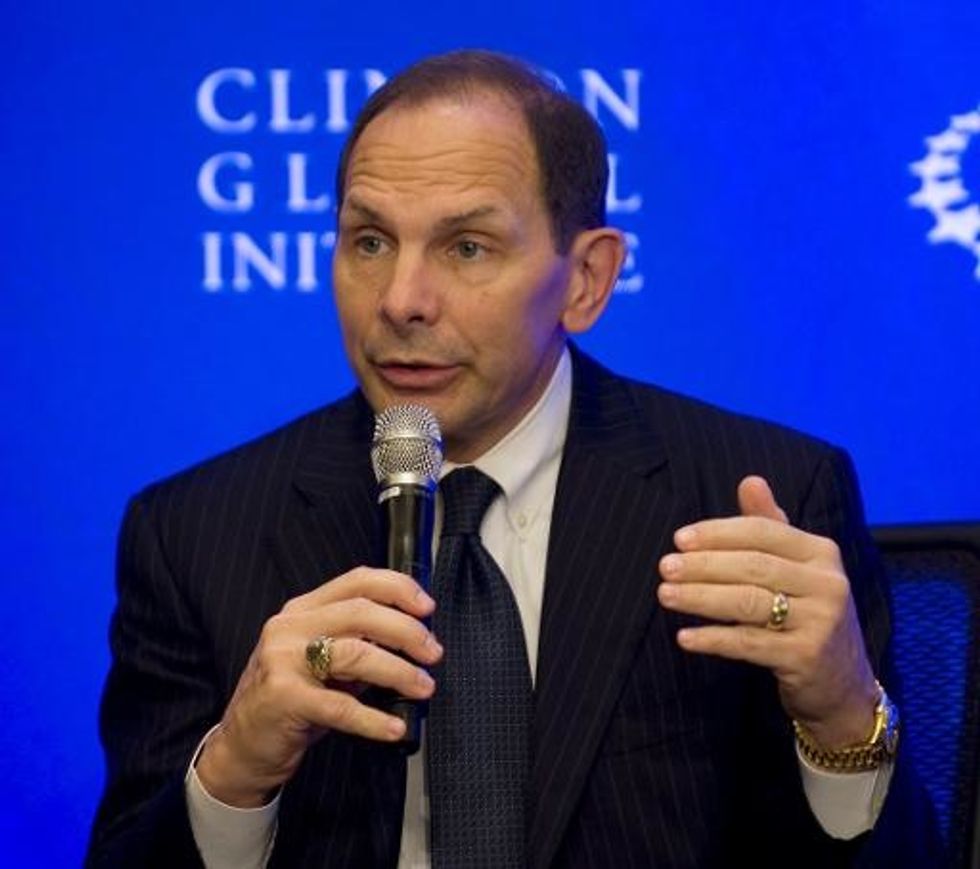 By Richard Simon, Los Angeles Times
WASHINGTON — In nominating Bob McDonald as the next secretary of Veterans Affairs, President Barack Obama is recruiting a West Point graduate with experience in running a big corporation — Procter & Gamble — to turn around a department whose failure to provide timely care to veterans has caused a political furor.
If confirmed by the Senate, McDonald would succeed Eric K. Shinseki, a retired four-star general who stepped down last month amid a scandal in which VA employees falsified records to cover up long waits for medical appointments.
McDonald would face a daunting task in trying to fix the numerous problems within one of the largest federal departments, which a White House report described as having a "corrosive culture." The VA also is struggling to respond to increasing demand for services from veterans of wars in Iraq and Afghanistan.
A White House official signaled that Obama would nominate McDonald, 61, on Monday, saying the former corporate executive's 33-year tenure at Procter & Gamble "prepares him well for a huge agency with management challenges in servicing more than 8 million veterans a year."
At P&G, McDonald oversaw more than 120,000 employees, the official noted, adding that business associates have described him as a "master at complex operations."
McDonald served in the Army for five years, achieving the rank of captain in the 82nd Airborne Division, according to the White House. He retired from P&G in June 2013 and lives in Cincinnati.
Sen. Bernie Sanders (I-Vt.), chairman of the Senate Veterans Affairs Committee, planned to meet with McDonald next week.
Rep. Jeff Miller (R-Fla.), chairman of the House Veterans Affairs Committee, said McDonald faced the challenge of turning around a VA "under a specter of corruption that may very well surpass anything in the history of American government."
Investigators are examining whether VA managers pressed subordinates to manipulate waiting lists for appointments so that the managers could qualify for bonuses. The investigation could lead to criminal charges.
Miller said the next secretary would need to "root out the culture of dishonesty and fraud that has taken hold within the department and is contributing to all of its most pressing challenges. Quite simply, those who created the VA scandal will need to be purged from the system."
Miller, who has complained about the VA's failure to respond to his committee's requests for information, said the next secretary also would need to focus on "solving problems instead of downplaying or hiding them, holding employees accountable for mismanagement and negligence that harms veterans, and understanding that taxpayer-funded organizations such as VA have a responsibility to provide information to Congress and the public rather than stonewalling them."
House Speaker John A. Boehner (R-Ohio), said in a statement that although McDonald is "capable of implementing the kind of dramatic systemic change that is badly needed and long overdue at the VA," he would only succeed if the president "commits to doing whatever it takes to give our veterans the world-class health care system they deserve by articulating a vision for sweeping reform."
Born in Gary, Ind., and raised in the Chicago area, McDonald led P&G from 2009 to 2013. During that time, P&G's annual sales exceeded $84 billion, according to the company, and its stock price rose from $51.10 on the day he became chief executive to close at $81.64 on the day his last quarterly results were announced — a 60 percent increase.
Dan Dellinger, national commander of the 2.4-million-member American Legion, said he was encouraged to hear that Obama planned to nominate a new VA leader.
"The VA needs a permanent secretary as soon as possible to oversee the restructuring necessary to guarantee that our veterans receive the care they have earned in a timely manner," he said.
The VA, which operates 1,700 hospitals and clinics and handled 85 million outpatient visits last year, has been rocked by a spate of critical reports.
Last month the VA inspector general found systemic problems throughout the VA health care system in scheduling veterans for medical appointments in a timely manner, including instances of manipulation to mask long waits. At the Phoenix VA, investigators found an average wait of 115 days for a sample of veterans, when the VA's goal was 14 days.
Last week, the Office of Special Counsel, which investigates whistle-blower complaints, assailed the VA for failing to acknowledge the "severity of systemic problems" that have put patients at risk.
And on Friday, White House Deputy Chief of Staff Rob Nabors, who has been visiting VA facilities, issued his own report, finding a "corrosive culture" inside the department that has been exacerbated by poor management and a history of retaliation toward employees who report problems.
The department's inspector general is investigating 77 facilities and is due to issue a final report in August.
In the meantime, House-Senate negotiators are working to reconcile differences on legislation that would allow more veterans facing long waits at VA facilities to see private doctors and expand the VA secretary's authority to fire senior managers for poor performance. A potentially contentious proposal would increase VA funding so that it could hire more doctors and nurses.
Kathleen Hennessey in the Washington bureau contributed to this report.
AFP Photo / Stephen Chernin
Interested in U.S. politics? Sign up for our daily email newsletter!