Obama To Visit Dallas As City Mourns Ambush Of Police Officers
@reuters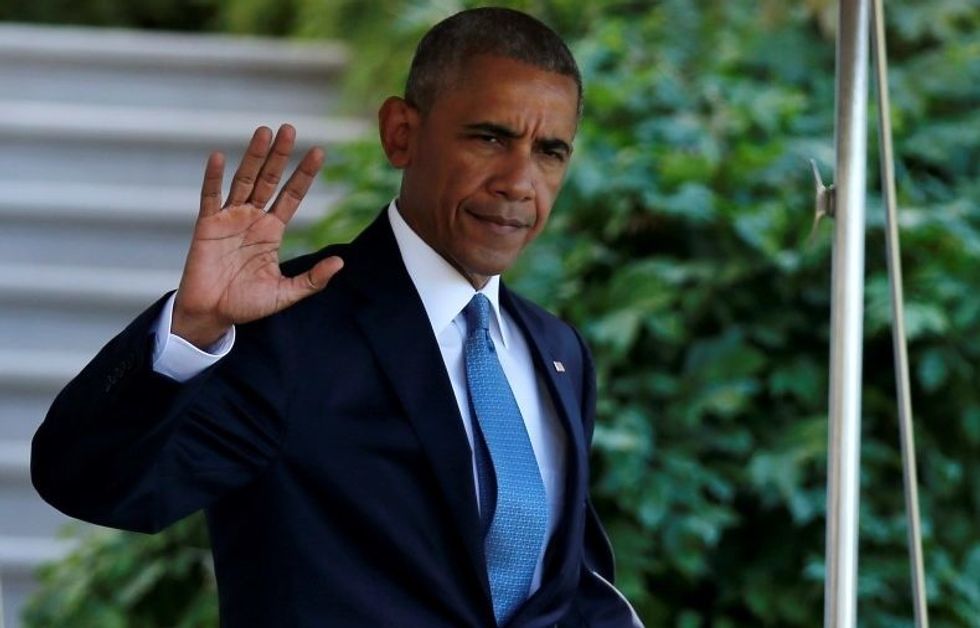 President Barack Obama will address a memorial service in Dallas on Tuesday for five policemen killed last week in a sniper attack, as he seeks to repair social divisions inflamed by the deadliest day for U.S. law enforcement in more than a decade.
U.S. Army veteran Micah Johnson gunned down the officers on Thursday in retribution for police killings of black people, before being killed by an explosive-laden robot sent in by police.
Johnson attacked during a march protesting police violence against minorities that had been prompted by the police shootings last week of two black men in Baton Rouge, Louisiana, and outside St. Paul, Minnesota. Those deaths were the latest in a string of high-profile killings that have stirred the deepest debate on race and justice in America since the civil rights movement of the 1960s.
Obama cut short a European trip following the Dallas attack and the police shootings in Louisiana and Minnesota.
"The president recognizes that it's not just people in Dallas who are grieving, but people all across the country who are concerned about the violence that so many Americans have witnessed in the last week or so," White House press secretary Josh Earnest said on Monday.
Obama will deliver his address at the Morton H. Meyerson Symphony Center during a private memorial service. Former president George W. Bush, who lives in Dallas, is also scheduled to speak. Obama will also meet the families of the slain policemen and others who were wounded, the White House said on Sunday.
Police from nearby Arlington, Texas, will handle security for Obama's visit, so that the city's police force can grieve, Dallas Police Chief David Brown told reporters.
"I didn't want my cops having that responsibility because of the fatigue factor," Brown said on Monday. "I didn't want something to go wrong with the president coming here, because we are tired."
Obama reiterated a call for stricter gun control following the Dallas attack. On Wednesday, he will host a meeting with law enforcement officials, activists and civil rights leaders to discuss ways to repair "the bonds of trust" between communities and police, the White House said on Monday.
The death toll in Dallas was the highest for law enforcement on a single day in America since the Sept. 11, 2001 attacks, when 72 officers died, according to the National Law Enforcement Officers Memorial Fund. Nine officers and two civilians were also wounded in Johnson's ambush.
Five people were arrested on Tuesday in Washington, D.C., after firing at police officers responding to reports of gunshots. No one was injured and their motive was not immediately clear.
(Reporting by Jon Herskovitz in Dallas; Additional reporting by Brendan O'Brien in Milwaukee; Writing by Scott Malone; Editing by Frances Kerry)
Photo: U.S. President Barack Obama waves as he walks on the South Lawn of the White House during his departure for Canada, in Washington, U.S. June 29, 2016. REUTERS/Carlos Barria