Obama To Visit Washington Mudslide To Pledge Support For Response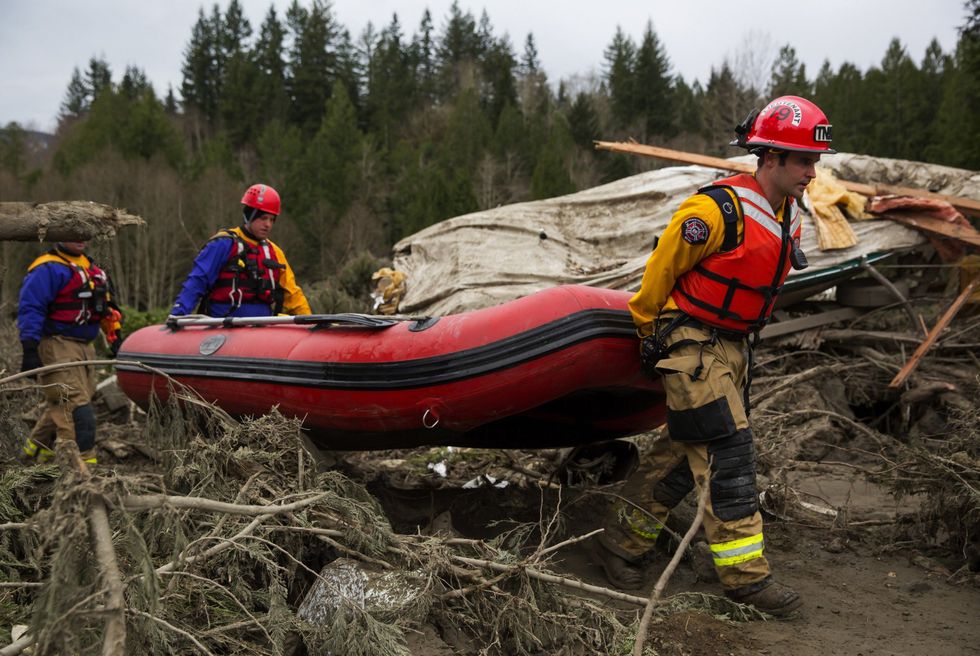 By Christi Parsons, Tribune Washington Bureau
WASHINGTON — President Barack Obama, on his way to a weeklong trip to Asia, is headed to Washington state Tuesday to survey damage from the mudslide and meet with survivors, first responders and local officials one month after the tragedy.
More than 40 people died in the disaster, which claimed more than two dozen homes on the outskirts of Oso, a small town an hour's drive from Seattle. The medical examiner's office is still working to identify victims of the devastation.
The visit will be Obama's only domestic stop on his way to Asia, where he plans to talk about trade opportunities with foreign leaders and discuss the U.S. role in regional security. Nearly three years after vowing to shift the focus of U.S. foreign policy to Asia, Obama heads to the region to try to convince friends and rivals alike that he remains serious about that goal.
Obama is to meet with the heads of state in Japan, South Korea, Malaysia and the Philippines, deliver one major speech and take questions at no fewer than four news conferences. Obama was forced to cancel last fall's visit to Asia when House Republicans forced a government shutdown.
Still, top White House advisors are worried about turning the president's attention from domestic matters for too long. His visit to Washington state comes exactly a month after an unstable hill collapsed four miles outside Oso, bringing mud and debris crashing across the Stillaguamish River and covering nearly a square mile that included a rural neighborhood. As of Monday, 41 people were confirmed dead and others were still missing.
Obama plans to fly into Paine Field, the Snohomish County airport north of Seattle, shortly after noon local time and then deliver remarks at a firehouse. He is expected to pledge continued federal support for the response, a White House aide said. Earlier this month, Obama declared a major disaster in the state of Washington, ordering federal aid to supplement state, tribal and local recovery efforts.
Marcus Yam/Seattle Times/MCT